Former South Carolina Lawyer Alex Murdaugh Charged With Killing Wife and Son
The Colleton County Grand Jury has indicted the disgraced former lawyer on multiple counts, including two for murder, in connection with the killings.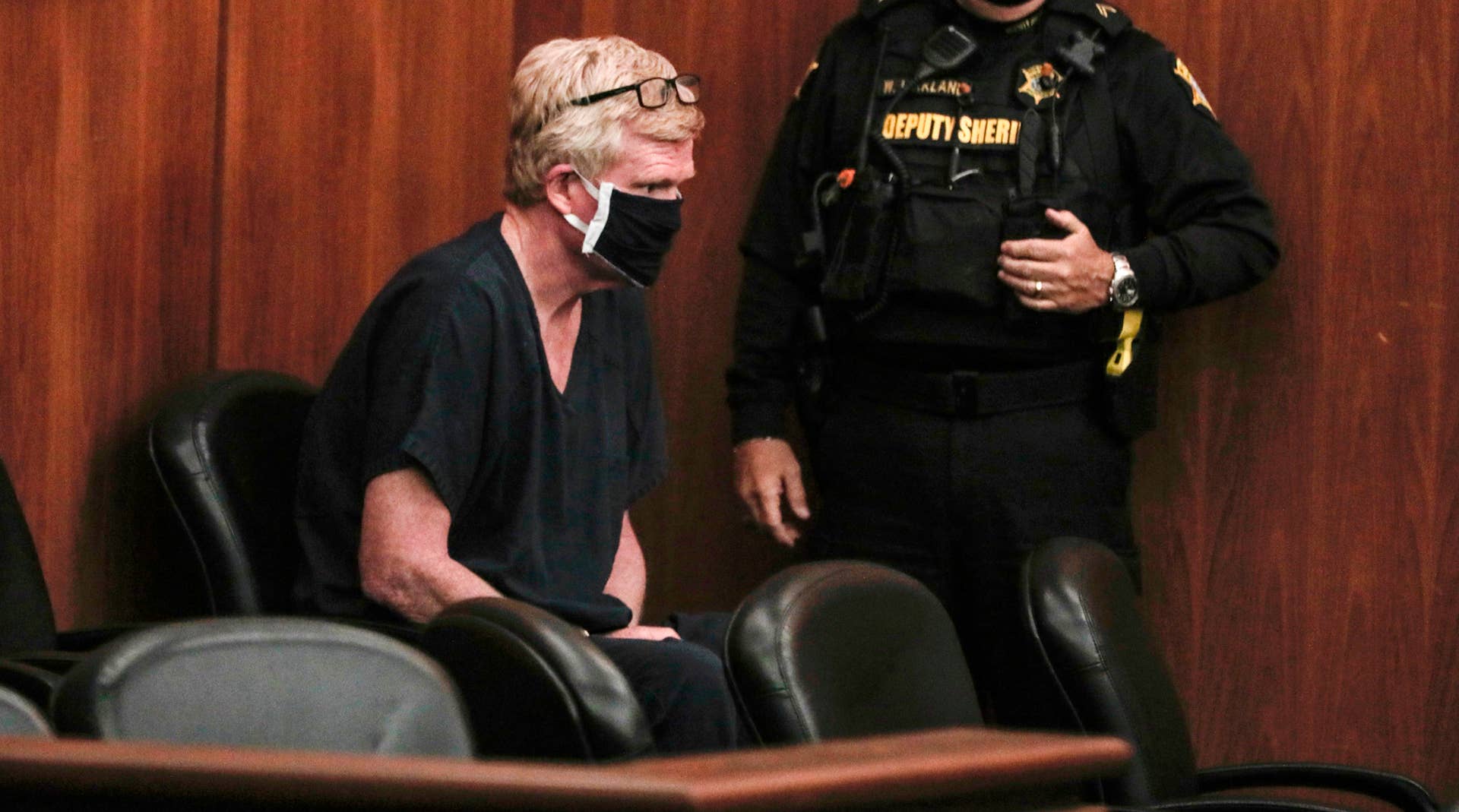 Getty
Image via Getty/Joshua Boucher/The State/Tribune News Service
Former South Carolina lawyer Alex Murdaugh has been charged with murder in connection with the deaths of his wife and son, regional officials said Thursday.
Per WYFF, the Colleton County Grand Jury has indicted the already jailed Murdaugh on two counts of murder and two weapon possession counts over the killings of wife Maggie and son Paul. Due to the ongoing nature of the investigation, South Carolina Attorney General Alan Wilson did not immediately go into further detail about how the months-long investigation was ultimately able to connect Murdaugh with the killings.
Murdaugh's wife and son were killed at their home last June. The indictment, available in full here, alleges the 54-year-old fatally shot his wife with a rifle and his son with a shotgun.
Murdaugh was reported earlier this week to have been formally disbarred by the South Carolina Supreme Court. In December, Murdaugh—who previously made headlines for a slew of charges including money laundering—was quoted during a WCBD-cited virtual bond hearing by his attorney as having confessed to taking millions from the family of his housekeeper. The housekeeper, Gloria Satterfield, died in 2018.
Among the other shocking developments made public as a result of Murdaugh's multi-pronged, years-spanning collection of charges both known and new was his reported admission last fall of having attempted to fake his own murder. The effort came mere months after the murders of his wife and son.
In a statement shared Thursday, lawyers representing Murdaugh said he "did not have anything to do with the murders" and said they will be filing a motion for a speedy trial.
Last September, Deadline revealed the Murdaugh murders will be the subject of a new true crime series from HBO Max and Campfire Studios. The working title is Murdaugh Family Mysteries.