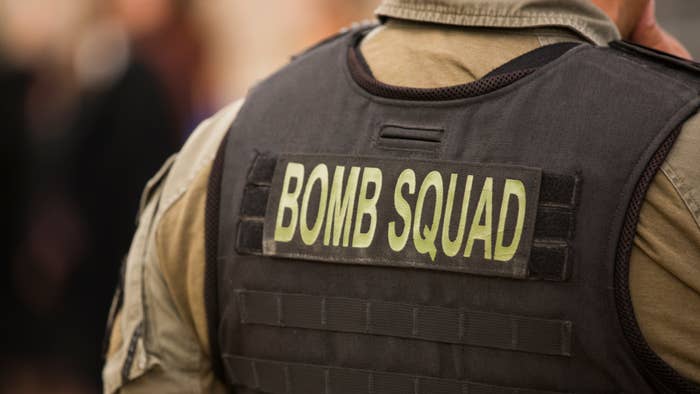 An Oregon man has been found guilty in connection with wounding an FBI bomb tech using a boobytrap comprised of a wheelchair that had been outfitted to trigger a "homemade shotgun device" when bumped.
The U.S. Attorney's Office in the District of Oregon announced this week that 71-year-old Gregory Rodvelt had been found guilty by a federal jury of charges including assaulting a federal officer and using and discharging a firearm during and in relation to a violent crime. While a sentencing date for Rodvelt has not yet been publicly announced, the potential maximum sentences for the two charges are as follows: Up to 20 years for the assaulting a federal officer count, and up to life for the discharging a firearm count.
The conviction stems from an incident in 2018 in which Oregon State Police and FBI bomb techs showed up at a property that Rodvelt had lost legal control of due to a lawsuit. Inspired by this loss, prosecutors say, Rodvelt set a series of booby traps across the property including (but not limited to) the aforementioned shotgun-adorned wheelchair. Techs at the scene also said they came across steel animal traps attached to a gate post and under the hood of a van blocking the gate, spike strips, an overturned hot tub that was rigged to roll into whoever opened the gate, a rat trap "modified to accept a shotgun shell," and more.
When the group of techs finally entered the property, they discovered the wheelchair in question, which had been placed in the center of a front entry point. When bumped, the wheelchair triggered the shotgun to discharge a .410 shell that ultimately hit one of the FBI techs. The tech was struck just below the knee, at which point he was taken to a nearby hospital.