Apple surprised devout smartphone collectors Tuesday with the announcement of a fresh red aluminum iPhone, complete with the added benefit of knowing you're contributing to an awesome cause. The launch of the iPhone 7 and iPhone 7 Plus (PRODUCT)RED Special Edition devices also marks a decade of collaboration between Apple and (RED).
In a statement Tuesday, Apple boss Tim Cook touted the new phone's design and its potential ability to help in the global battle against the spread of AIDS. "Since we began working with (RED) 10 years ago, our customers have made a significant impact in fighting the spread of AIDS through the purchase of our products, from the original iPod nano (PRODUCT)RED Special Edition all the way to today's lineup of Beats products and accessories for iPhone, iPad, and Apple Watch," Cook said of the "gorgeous" special edition phones.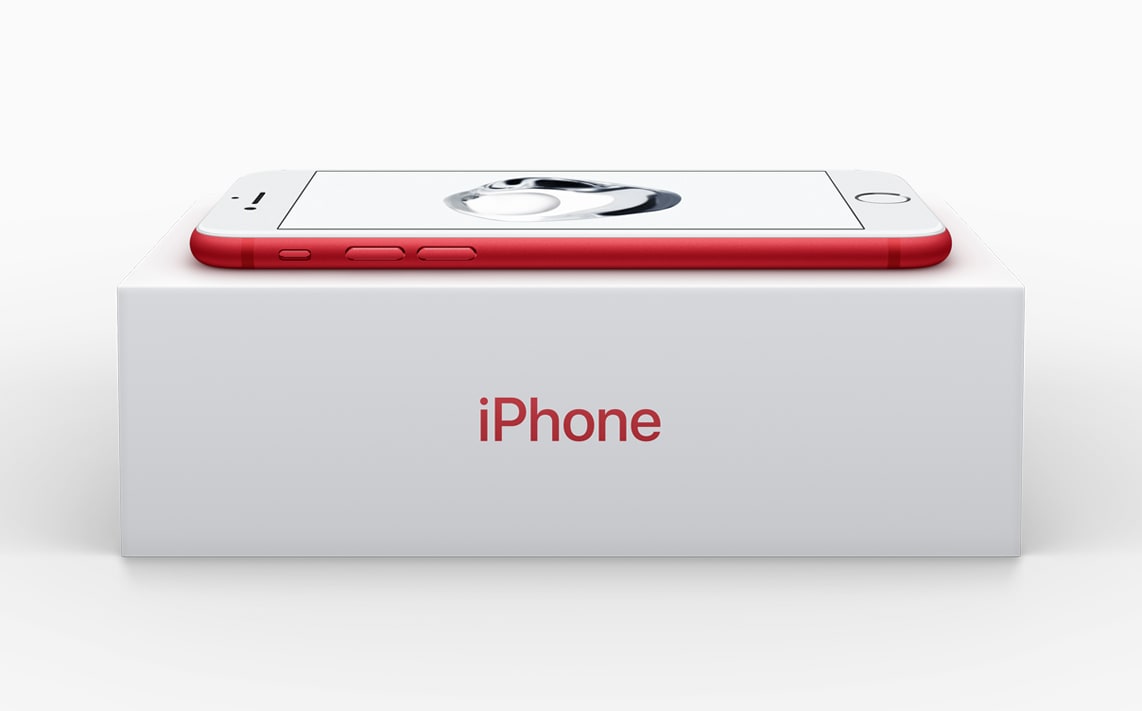 (RED) CEO Deborah Dugan added that iPhone customers now have a "remarkable opportunity" to make a difference. "Apple is the world's largest corporate donor to the Global Fund, contributing more than $130 million as part of its partnership with (RED)," Dugan said Tuesday. With the special iPhone 7 launch, customers can assist in (RED)'s efforts to ensure access for those in sub-Saharan Africa to "life-saving" ARV medication. Since its founding in 2006 by U2 frontman Bono and activist Bobby Shriver, (RED) has raised more than $465 million for Global Fund HIV/AIDS grants.
The red iPhone 7 and iPhone 7 Plus—the first Apple phone to vaguely resemble an actual apple—will be available to order in stores and online Mar. 24. Prices start at $749.