Justin Bieber and Tim Hortons Add Biebs Brew Tumbler to Merch Line
Justin Bieber and Tim Hortons have collabed once again on a tumbler to support the release of Biebs Brew, a french vanilla cold brew coming June 6.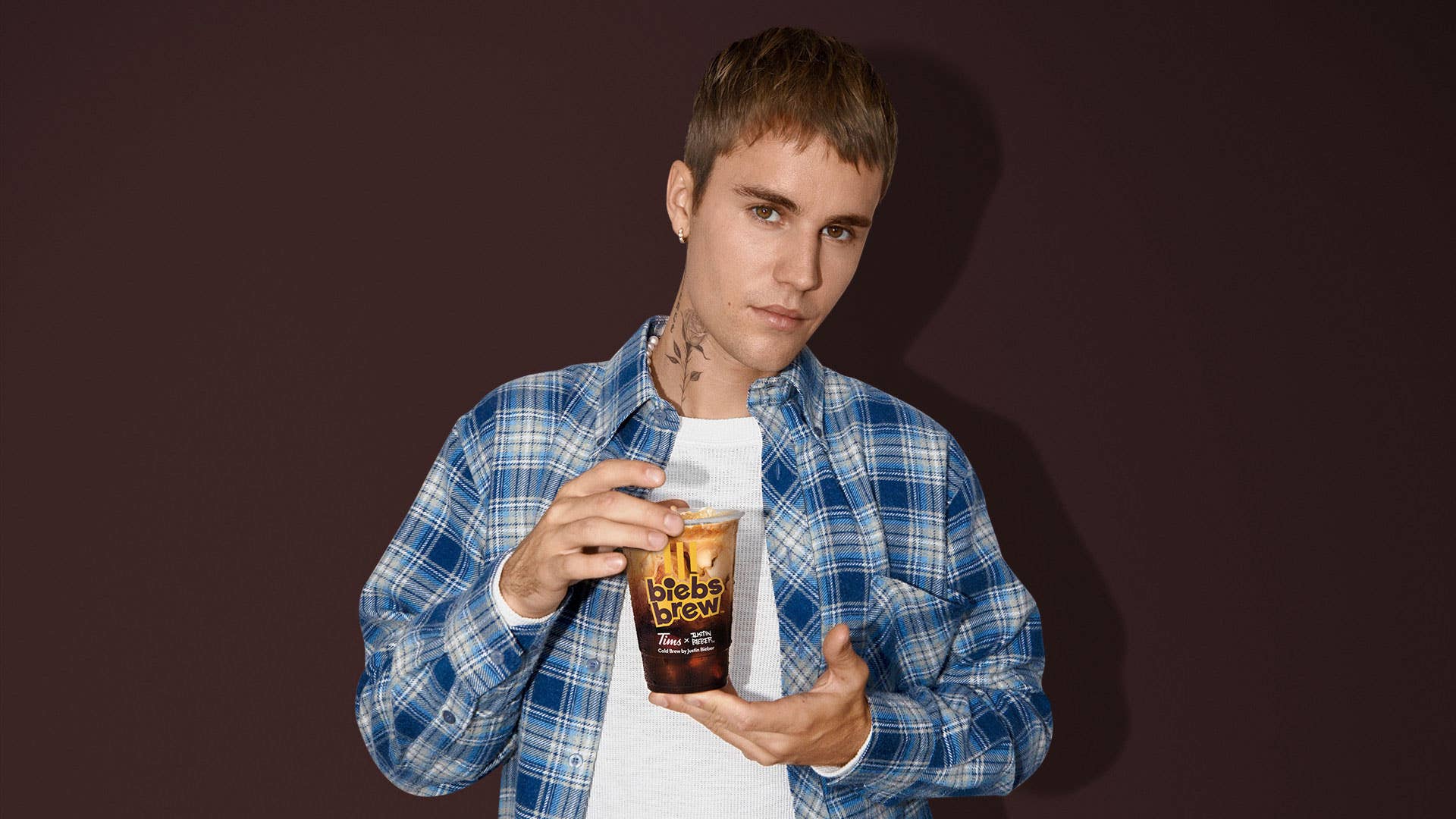 Publicist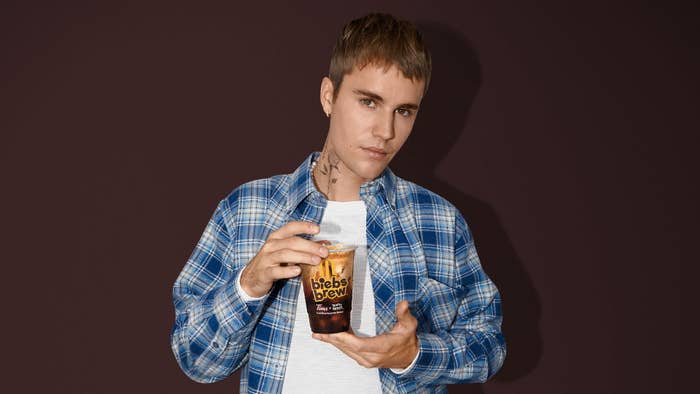 Just in time for the arrival of Biebs Brew at Tim Hortons, Canada's favourite coffee chain has just announced yet another merch collab with Justin Bieber. This time, a Biebs-branded tumbler will be launching hand-in-hand with Biebs Brew on June 6. 
Sweet and simple, the tumbler is all white with the Biebs Brew logo taking centre stage. 

The coffee giant and Bieber announced Biebs Brew earlier this month. The French vanilla cold brew coffee comes after the massive success of Timbiebs and its accompanying merch line that was subject to extreme markups by resellers.
Tim's hinted about the drop on their Instagram on Tuesday with a cryptic polaroid that had yet to be fully developed.
 
Both Biebs Brew and the tumbler will be available at Tim Hortons locations across Canada and the U.S. At least Drake and his personal trainer will be happy after they all but begged for the return of Timbiebs on Instagram earlier this year.