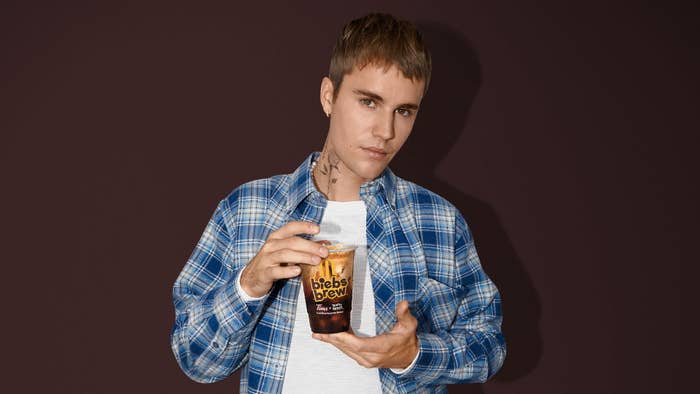 Justin Bieber and Tim Hortons are back with another Biebs-inspired creation: Biebs Brew. The new French Vanilla cold-brew coffee will be released at Tim Hortons locations across Canada and the U.S. on June 6.
The beverage is inspired by Bieber's iced coffee cravings, along with his "slight sweet tooth" and "love for hints of delicious vanilla flavouring in his coffee," said Tim Hortons in a statement.
This is the second Justin Bieber x Tim Hortons collaboration, following the success of Timbiebs—the Canadian pop star's twist on bite-sized Timbit doughnuts, which featured limited-time flavours.
"We couldn't stop at Timbiebs, we needed a Biebs Brew too," said Bieber.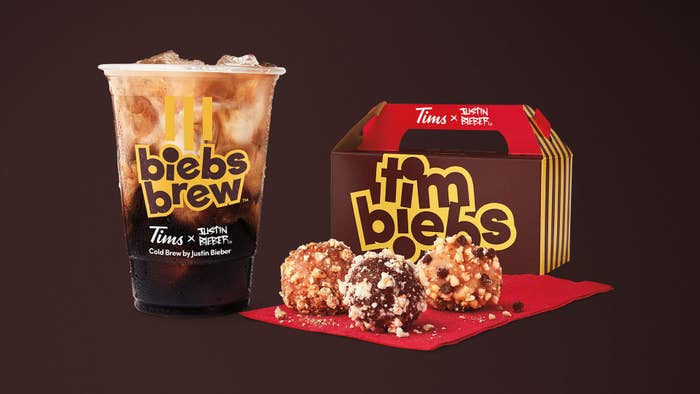 Tims guests and Bieber fans will be excited to learn that all three Timbiebs flavours—Chocolate White Fudge, Sour Cream Chocolate Chip and Birthday Cake Waffle—are making a comeback alongside Biebs Brew next month.
"Doing a Tim Hortons collab had always been a dream of mine. I grew up on Tim Hortons and it's always been something close to my heart," said Bieber.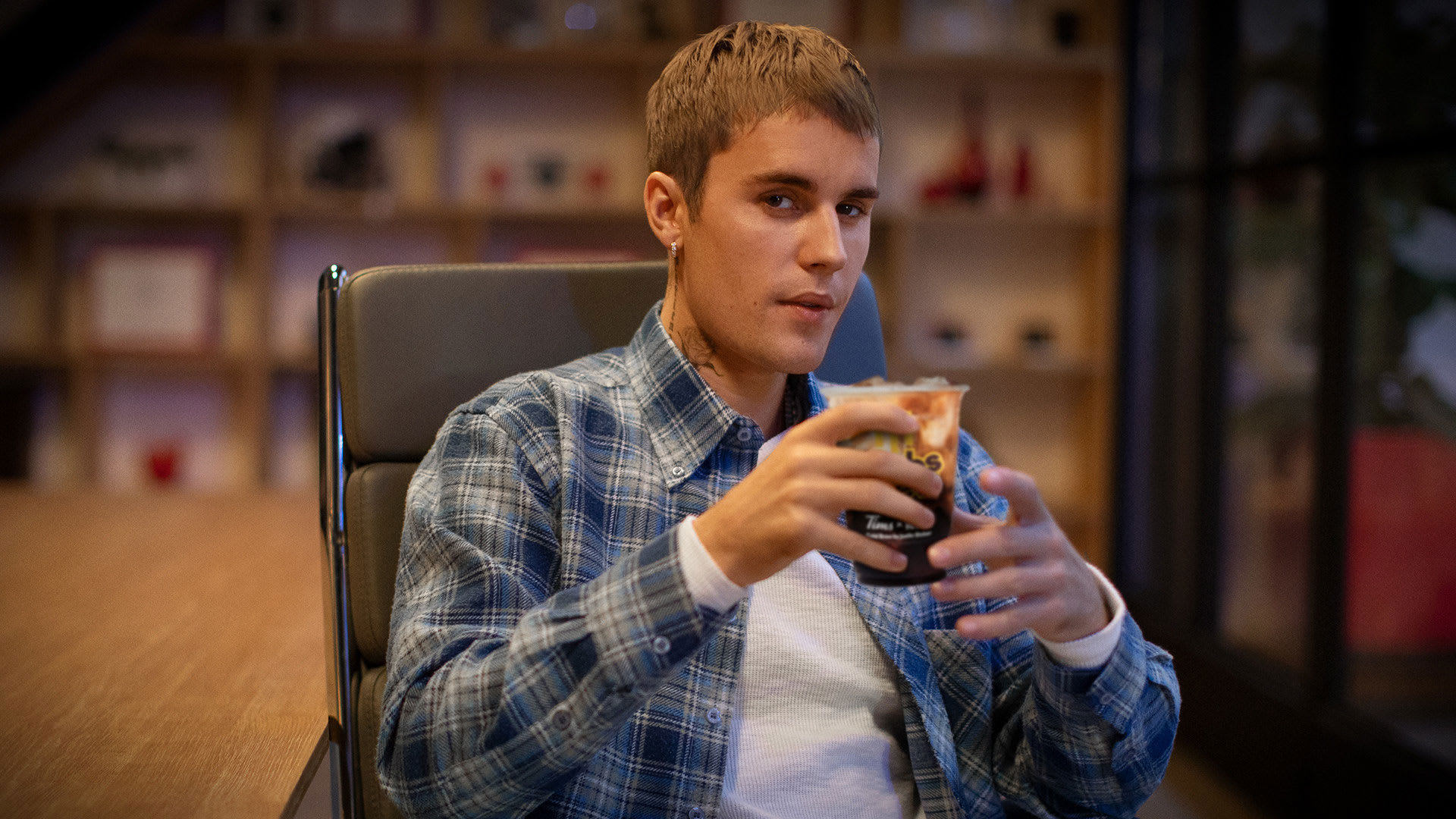 Tims restaurants will also launch a co-branded limited-edition stainless steel Biebs Brew tumbler, perfect for hot and cold beverages. Select Tims locations will also bring back limited merchandise from the original Timbiebs collaboration, which featured a beanie, fanny pack, and tote bag.
"Timbiebs was a huge success—truly beyond all of our expectations—and what made it so great was the authenticity of the partnership," said Hope Bagozzi, Chief Marketing Officer for Tim Hortons.
"[Justin's] commitment to working with us to develop a natural and authentic twist on the Tims experience is what made Timbiebs a hit and we know guests are going to love Biebs Brew and his take on Tims Cold Brew."
Bieber has been on a roll with the Canadian collabs lately. Last March, his fashion line Drew House teamed up with the Toronto Maple Leafs for the team's Next Gen jersey.