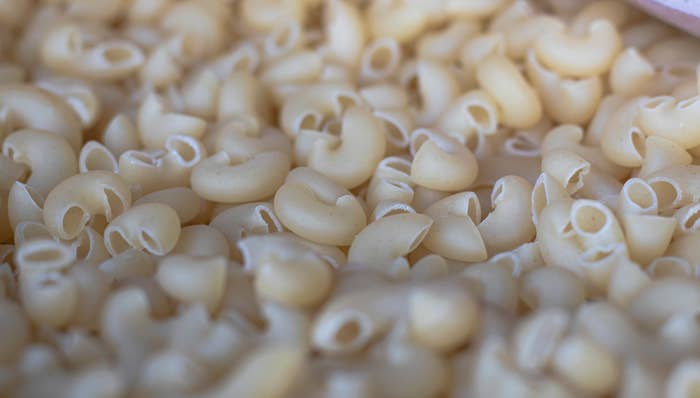 A New Jersey town is experiencing a real-life Cloudy with a Chance of Meatballs moment, and social media is eating it up.
A community leader and advocate named Nina Jochnowitz took to Facebook to share images of what she believed to be hundreds of pounds of spaghetti and elbow pasta methodically ditched near a park in Old Bridge Township. Jochnowitz posted photos to inform residents of contamination and provide an example of how town officials neglect neighborhood garbage pickup. 
As Jochnowitz tried to raise awareness, the news went viral on Reddit and Twitter. The local pollution turned into an internet mystery, with hundreds of people weighing in and offering speculation.
"We should send the perpetrators to the state penne tentiary," one Reddit user quipped. "It's gonna be impastable to find who did it," another joked. 
Philly native Ali Allocco posted pictures of the findings on Twitter, writing, "Someone very mysteriously dumped 3-400 pounds of pasta in the woods in old bridge, nj……i need to know everything."
"I was like, wow. This is the most New Jersey thing ever," Allocco said to the Philadelphia Inquirer. "I need to tell the masses about this."
Jochnowitz recalled that it "looked like someone filed up a wheelbarrow of pasta and dumped it."
Many debates arose in the threads, such as whether the noodles were cooked or exposed to rain, with Jochnowitz confirming they were cooked.
After contacting the Public Works department for clean-up efforts, Jochnowitz applauded director Kasey Lenning for his team's quick turnaround. The Inquirer writes that workers handled "the mess hours after her initial post."
The situation has yet to be be publicly addressed by town officials.