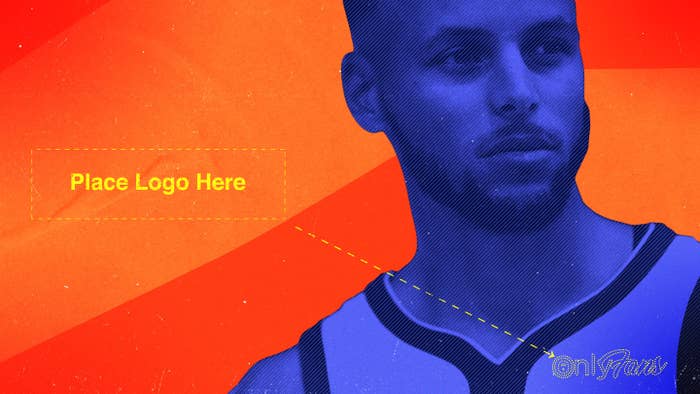 The 2020 news cycle highlighting the killings of George Floyd, Breonna Taylor, and Rayshard Brooks, paired with the systemic injustices that have plagued the Black community for decades, have Fortune 500 companies as well as household beauty and fashion brands showcasing their alliance to their African-American consumers. Companies have also finally begun to acknowledge the injustices surrounding police brutality in the Black community.
At the same time, Americans are still fighting COVID-19's resurgence in Atlanta, Los Angeles, and Florida, while unemployment across the country has declined to 11.1 percent, according to the Bureau of Labor Statistics. For Black Americans dealing with the impact on all fronts, the fight is threefold: racism, income equality, and police brutality. These additives only compound the financial woes in the Black community.
From posting a black square to donating to causes like Black Lives Matter, the Minnesota Freedom Fund, Black Visions Collective, and countless others, corporations are making a conscious effort to convey their support to consumers. It is also vital to pinpoint another alternative companies are taking to support the Black community and creatives: brand partnerships. 
Companies are not only seeking counsel from Black agencies and employees to connect with their target demographic. They are collaborating with Black influencers to either drive growth to their bottom line or highlight diversity. For example, VH1's Wild 'N Out comedienne and Instagram influencer Vena E., also known as YesIAmPrettyVee, launched a beauty and electronics line at CitiTrends. The line consists of headphones, speakers, makeup brushes, beauty blenders, and more—all at affordable costs. 
While these partnerships may not solve the income inequality Black workers still face in corporate America, they illustrate how companies are creating lucrative initiatives with Black creatives. Not only do these partnerships showcase an allegiance to the Black community, they also help the brands retain Black dollars and customers. 
With this year's turn of awful events, combined with injustices and protests like Black Lives Matter, magnified and amplified through social media, the perfect storm for businesses to no longer remain silent has arrived. Betsey Stevenson, professor of economics at the University of Michigan's Ford School, explains three reasons companies are now showing support for Black issues and mission-based organizations: company morals, profits, and the lightbulb effect. 
"We often think that businesses are different from people, but businesses are run by people. So as an economist, I think about how businesses make good decisions in terms of being profit, and maximizing," Stevenson says. "Everybody has a moral compass that should lead their decision… keep in mind that choices businesses make reflect the values and morals of the people who run those businesses." 



"We often think that businesses are different from people, but businesses are run by people." - Betsey Stevenson
In regard to the lightbulb effect, Stevenson elaborates by explaining that the recent protests have helped companies better understand the problems and given them a sense of urgency to act. While she defers to answer how companies can go about supporting genuinely, Stevenson emphasizes that "ignorance is not an excuse, but is an opportunity."
Despite the slow progression of companies seeing the value in Black creatives and audiences, Black adult content creators are no longer waiting and are taking the power into their own hands via platforms like Patreon and OnlyFans. The subscription-based media platform allows adult content creators, YouTubers, influencers, musicians, and more to post content behind a paywall. Fans or subscribers can access content by paying a fee. 
On Wednesday, August 12, the "WAP" hitmaker Belcalis Marlenis Almánzar, also known as Cardi B, announced on her Instagram that she'll be creating an OnlyFans page where subscribers can get more of an inside look at the rapper's lifestyle. "On my OnlyFans, I will be putting the [behind-the-scenes] of the WAP music video. Not only the day of that music video, but just like the whole process of it. Days before, me trying to rehearse, me trying to do a split... Just straight up real-life content." 
Question and answer sessions with fans will also be part of Cardi B's programming. Yet Cardi B has already set boundaries as she explicitly stated there will be no nudity, which is a popular form of content on the adult entertainment website. No doubt, the popular platform will have a lucrative effect for the rapper, but with lesser-known content creators taking the self-made route, who is holding companies accountable for enforcing equal pay between Black and white influencers?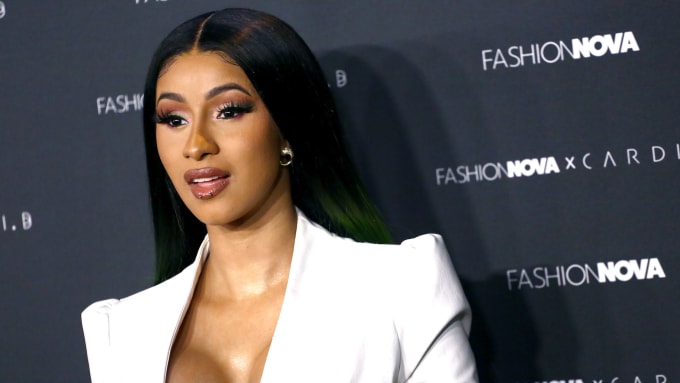 Already, popular white entertainer, and former Disney Channel star, Bella Thorne and her record $2 million OnlyFans payout has everyday people and sexworkers, who use the site for their livelihood, feeling slighted. Since Thorne's arrival, OnlyFans has issued pay caps and allegedly updated their payout dates. Another white influencer to strike gold with OnlyFans is Caroline Calloway. Subscription rates for OnlyFans range from a minimum of $4.99 to $49.99 per month, Calloways' subscriptions are $49.99 per month and she claimed on Twitter back in May that she's currently on track to making a salary of $225,800. As a result of the big payouts, an uproar on Twitter ensued and the two influencers gave very contrast responses. While Thorne was apologetic, saying her goal was to "bring attention to the site," [advocating] for something bigger, and aiming to remove the stigma behind sex work, Calloway gave a fiery response on Twitter that revealed she doesn't see sex workers as her competition. 
OnlyFans representatives say the company prides itself on being an inclusive platform and is thrilled to see celebrities find success on the site. "Their positive experiences on the platform have certainly boosted our growth," the OnlyFans public relations team shared over email.
In traditional industries, according to CNN, studies show that "Black women earn between 11% and 27% less than white men—even when Black women make up a larger part of the workforce." Two staggering facts about pay inequality: Black women could lose $941,600 over the course of a 40-year career and have to work four months longer than white women to achieve the same compensation. Days like Black Women's Equal Pay Day are created to not only bring awareness to the pay disparity between women and men, but also reveal where Black women stand on the income scale compared to other women from other races. 

An Instagram account called Influencer Pay Gap, created on June 7, highlights these same racial disparities among social media influencers. Hopefully, this page can force companies to make a conscientious effort to not only hire Black creatives for their campaigns, but understand the pay disparities and compensate them equally. And while Black creatives fight to persuade companies to invest in their talents, Black businesses work to attract more consumer dollars.
From a consumer's standpoint, several apps, hashtags, and initiatives have challenged the public to buy from Black-owned companies. Official Black Wall Street, the "Buy Black" campaign, #BlackoutDay2020, and the #BuyBlack30Challenge created by journalist Dorissa White all represent some of the more popular buy-Black trends. These initiatives are simple reminders that not only highlight the power in the Black dollar, but encourage consumers to be cognizant of where and who they're investing in. 
One successful campaign that has been able to quantify the success of buying Black is #MyBlackReceipt. Founded by Kezia Williams, they're not only encouraging consumers to shop Black, but to follow through and upload their receipts to keep tally. With an initial goal of investing $100,000 into the Black community, they currently have tracked more than $7 million dollars invested into Black businesses. However, these movements are not new. 



"We need to highlight how the success of Black businesses supports our broader economic health and amplify examples of thriving Black businesses." - David Clunie 
In John H. Whitfield's A Friend to All Mankind: Mrs. Annie Turnbo Malone and Poro College, a book about Annie Turnbo-Malone—beauty entrepreneur and the first Black woman millionaire who took Madame C.J. Walker under her wing—he discusses the financial disparities and solutions in the Black community during the 1920s. In the book, Whitfield details how various campaigns like Negro Trade Week and associations like the National Negro Business League were created and took place in former slave states to "spur interest in entrepreneurship and private enterprise… [and] were able to capitalize on the strength of local economies, essentially 'hiring and buying Black' as an insular support against racial segregation and discrimination." For a quick history lesson on communities that created their own Black wealth during the early 1900s see Greenwood, Tulsa, Oklahoma, known then as "Black Wall Street," and the Rosewood Massacre in Levy County.
Almost 100 years later, studies support the economic buying power of the African American community and the Black dollar. According to Nielsen's 2015 "The State of the African-American Consumer" report, collectively the Black community was projected to be at $1.1 trillion spending power as well as on the forefront of social trends and media consumption. David Clunie, executive director of the Black Economic Alliance, a coalition of business leaders committed to economic progress and prosperity in the Black community, tells Complex via email ways we can increase the value of the Black dollar and keep it in the Black community. 
"We need to highlight how the success of Black businesses supports our broader economic health and amplify examples of thriving Black businesses," Clunie says. "We must change the perception that dealing with Black companies costs more—either by lowering standards or requiring extra effort to make them successful. The more people from all backgrounds understand the economic importance of supporting Black-owned businesses, the more staying-power the Black dollar will have in the long run."  
Partnering with Black creatives, influencers, and agencies isn't solely a morality compass check, but it's an opportunity to fund, support, and truly level the financial playing field for the Black community. Raymond Smith, co-founder of creative agency The Digital Footprint and creative strategy head of Ethika, predicted the future of monetizing one's influence using sites like OnlyFans.
"I think that creatives can use it almost like Patreon. Labels can do marketing rollouts for album releases, people can teach digital courses, brands can do product launches and flood it with creative content," Smith tells Complex over the phone. "If played correctly, artists and creators can monetize their talents first and they'll still spread to the other social media channels for free anyway." 
Smith was right on the money. Just eight days after he made his prediction, on May 12, OnlyFans announced a partnership with Justin LaBoy and Justin Combs' Demon Time to create the first-ever monetized virtual nightclub, which launched on May 15. Started as an Instagram Live session, this X-rated show became a way for women to showcase their exotic moves and make money. 
"Shoutout to OnlyFans for doing great business and being a part of the culture," LaBoy tweeted, after the announcement. However, a month later Laboy switched gears and decided to take the ownership route with Demon Time. He launched Demontime.TV with the tagline "the world's most popular virtual nightclub."
"Instagram shut me down; OnlyFans couldn't keep up; So I locked IN! With the (demon emoji) community on my mind, I became the CEO of my own tech company to make sure I could create what the ppl wanted. 100% BLACK OWNED," Laboy took to his Twitter. Despite Laboy taking his talents and Demon Time elsewhere, this proves one thing: the magnitude and value of Black creativity. 
Lots of other Black adult content creators are following the money when it comes to partnerships. Long Island-based YouTuber, exotic dancer, Tiffany B. tells Complex that she started her OnlyFans page in May 2020, after a recommendation from another fellow exotic dancer, as a way to earn extra income. 
Originally against the idea, she decided to capitalize on her large social media following and post what she isn't allowed to post on YouTube on her OnlyFans page. Tiffany B. went from 108 in June to currently having 505 OnlyFans subscribers.
"It's an extra source of income. If you have a following already and you work in the adult life, why not make more money off of it, too," says the 24-year-old whose OnlyFans' subscription rates are $14.99 per month. In addition to her OnlyFans income, Tiffany B. receives income from Google ads thanks to her 162,000 YouTube subscribers and has sponsorships with lingerie brands like Je T'Adore Lingerie. 
It's no surprise companies are looking to Black creators to increase sales. Just recently, Fashion Nova announced a partnership with Billboard charting rapper Megan Thee Stallion. "Designing this line with Fashion Nova has been a labor of love," Megan Thee Stallion said in the press release. "Not only am I able to bring my signature look to all the hotties out there, but I was able to create sexy and beautiful clothing that fit bodies of all shapes, sizes, and heights." 
Fashion Nova CEO Richard Saghian saw the partnership as an opportunity to cater to a neglected market while promoting diversity and inclusion. "What excited us about Megan was knowing that we shared the same core values - a commitment to female empowerment, promotion of body positivity, and ongoing advocacy of diversity and inclusion for all," Saghian said. "What Megan brought to the partnership was her own unique perspective on what she saw as a traditionally underserved market–beautiful clothing designed for those 5'9" and taller, and we are thrilled to be able to fill that void."
Outside of fashion, the adult toy company Doc Johnson snagged deals for two consecutive years with well-known rappers. In July 2019, they announced their partnership with Love & Hip Hop reality star and rapper Safaree Samuels and debuted his very own Anaconda sex toy (note that Safaree and wife Erica Mena also have an OnlyFans page). In February 2020, according to XXL, rapper Young M.A. announced her Doc Johnson partnership with a photo of a strap-on dildo called Play NYCe. And while companies are seeking Black talent, Smith wants to remind them that if they want to partake in Black culture, it comes with a price. 
"I think people need to understand that we dictate the culture and if we align and do it one time, it's almost like [companies] have to pay to play," Smith says. "And in 10 years that will be the way, when we become gatekeepers of the culture. If you want access to this style, this swag, you have to cut the check." 
Smith's co-founder in The Digital Footprint, Donye Taylor, emphasizes to Black creatives the importance of understanding their value.



"Something can look pretty and look nice, but where is the value in what you're creating?" - Donye Taylor
"Something can look pretty and look nice, but where is the value in what you're creating? How is it helping somebody else? How is it changing something?" Taylor asks. "Once you really lock in on the value behind your content, then it's easier for you to not feel bad about charging because you know that by you doing this, I am helping x, y, and z." 
When asked which companies are doing a great job amplifying Black voices and issues, the creative duo mention ice cream company Ben & Jerry's, and acknowledge the efforts of Jack Dorsey, CEO of Twitter. McDonald's, which recently launched a brand campaign featuring different celebrity go-to meals, partnered with stars Travis Scott and J Balvin with wild success. And despite denying a Vice report that claims its recent collaborations were launched as a cover-up for racial discrimination lawsuits filed earlier this year, McDonald's signature celebrity promotion marks the first such deal of its kind in nearly three decades. While these are great examples, Taylor underlines the importance of companies not only showcasing their support on social media, but mirroring the support to their Black employees. 
There are a number of ways to empower Black employees, from changing the corporate culture and creating a safe space where Black employees can pitch ideas, to being cognizant of microaggressions and creating human resource groups where employees of color can congregate. 
Black culture, Black influence, Black dollars, and Black labor (i.e. slavery, blood, sweat, and tears) create a currency that is not only invaluable, but often replicated and discredited. Unless a non-Black person appropriates the culture—see Jalaiah Harmon creator of the Renegade challenge—this is often the case. As such, current trends have shown just how much the future of culture branding is dependent on Black bodies, but will the green dollar be fair and equitable to the community it siphons from?