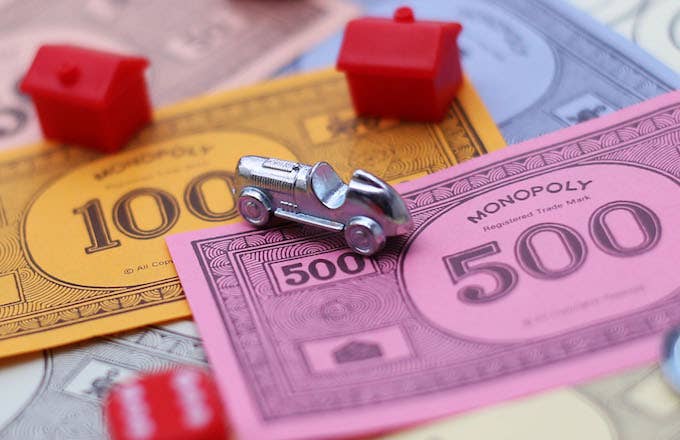 If you thought Monopoly was the board game from hell before, well you've got another thing coming, my friends. The game that seemingly never ends and is typically the bane of family game night just got a whole lot spicier. Hasbro, the company behind the original version of this infuriating staple marketed as "family fun" has announced the release of a special "Cheaters Edition."
Let's face it, who doesn't cheat at Monopoly? It's basically a rule of the game. Keeping that in mind, Hasbro's special edition encourages players to cheat by using a new set of 15 "cheat cards" that prompts players to pull off shady moves without getting caught. "A recent study conducted by Hasbro revealed that nearly half of game players attempt to cheat during Monopoly games, so in 2018, we decided it was time to give fans what they've been craving all along," Senior Vice President of Hasbro told Business Insider. 
Monopoly "Cheaters Edition" asks players, "What can you get away with?" While this might have been your own secret challenge while playing before, now there's the added adrenaline of facing consequences like fines or jail time if you're not smooth enough to deceive fellow players. The objective remains the same, to make the most money, but with this added twist things are likely to get a lot more heated when the winner is announced.