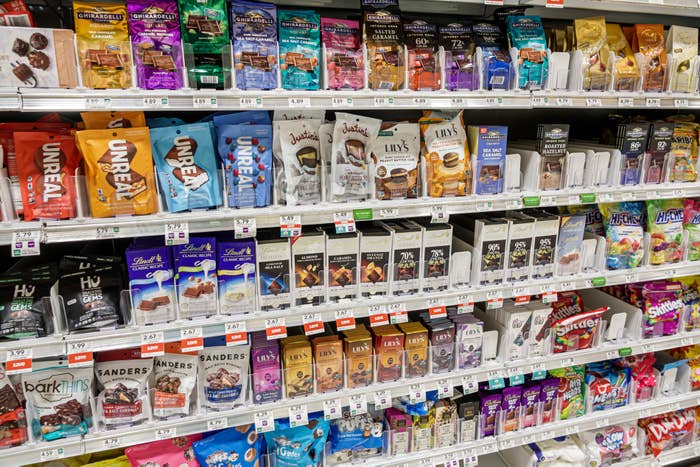 Canadian Candy Nostalgia, a candy manufacturer specializing in reviving discontinued snacks, took the country by storm in 2021 when it introduced its version of Rum & Butter bars, not dissimilar to Cadbury's bar of the same flavour from over 40 years ago.
After an initial surge of popularity two years ago, the candy company is now left with 133,000 bars, all of which are set to expire in June 2023.
According to CBC News, Crystal Regehr Westergard, who launched Canadian Candy Nostalgia, is ready to take the fall for the cost of the unsold bars, but she doesn't want to spend money just for them to wind up in the garbage. She'd much rather get others to eat up whatever is left.
"I really hope that we are not making a date with the Calgary dump," Regehr Westergard said to Nil Köksal, host of CBC's As It Happens. "They even make you pay to dump things now."
Regehr Westergard has tried giving the candy away to schools, the Edmonton Oilers, as well as local shelters, but there are simply far too many bars than what the demand for them is.
However, she is in discussions with an organization in charge of several food banks that could potentially take a fraction of the bars, but she would still be on the hook for whatever is left. She still has yet to figure out what to do with the candy should she not be able to hand them off to people who could use them.
"A couple of people have suggested places that will take them for animal feed. And I hope it doesn't come to that," Regehr Westergard concluded.