Here's When Wendy's Spicy Nuggets Will Make Their Chance the Rapper-Inspired Return (UPDATE)
It's looking like it's gonna be a hot summer.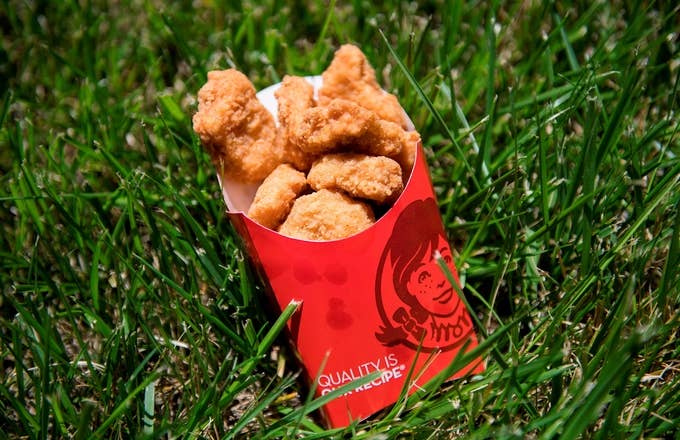 Getty
Image via Getty/JIM WATSON/AFP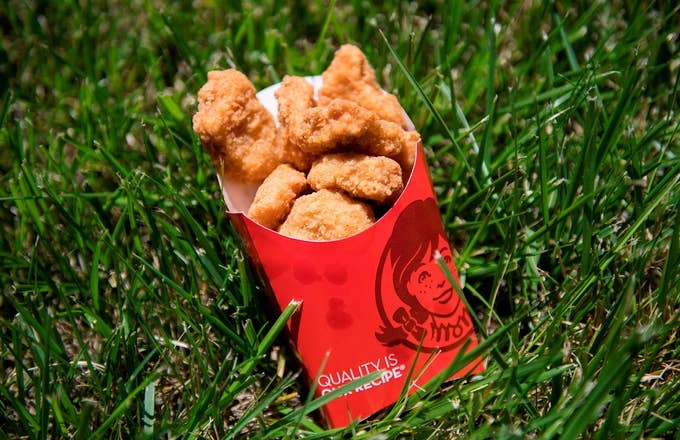 UPDATED 8/8, 11:20 a.m. ET: It's official: Wendy's spicy nuggets will be available as of this coming Monday at all restaurants, according to a tweet from the fast food chain's official account.
See the original story below. 
Prepare to mark your calendars, as spicy nuggets will be making its triumphant return to the Wendy's menu this summer.
The fast-food chain revealed the highly-coveted delectables will officially return on Aug. 19. 
Nicki Minaj, who has been referencing chicken quite a bit in the last few days, took note of the new development and asked what many were thinking: "Why do y'all keep taking it off the menu in the first place? Just leave it. Y'all mad aggy."
Rather than incurring the wrath of the "Megatron" rapper, Wendy's kindly responded with, "Sorry Queen. When people aren't buying something they take it away. Hopefully they stay around this time?"
However, when a random person on the internet expressed their own discontent, the company wasted no time in unleashing a scathing rebuttal.
Fast food pundits have none other than Chance the Rapper to thank, as his recent campaign for spicy nuggets resulted in the company's decision to bring them back. The "Groceries" rapper desired for the nugs arrive on the same day as his album, but that's not likely to happen since he plans on releasing it in July. Recently, he did offer a simple take on his upcoming project.
As for the spicy nuggets, it seems the most important question has yet to receive an answer.