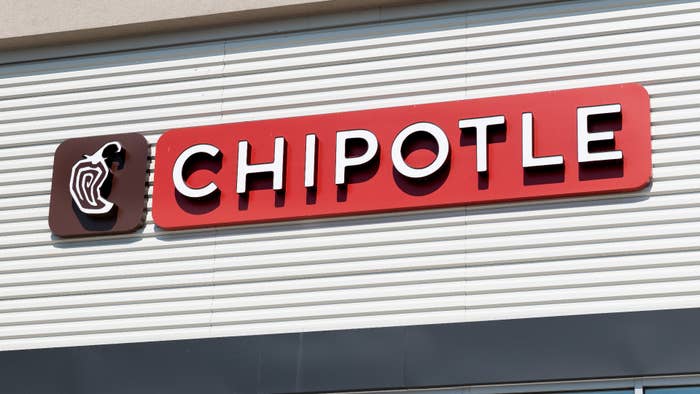 Chipotle filed a copyright infringementlawsuit Tuesday against Sweetgreen over the addition of the Chipotle Chicken Burrito Bowl to its menu. 
Sweetgreen announced the item on March 30 for a limited time. According to Reuters, Chipotle accuses the chain of ignoring a cease-and-desist letter and a phone call from its legal department. Chipotle suggested slight name alterations, such as "chipotle in lower-case, in a textual sentence, to accurately describe ingredients of its menu item," for example, referring to the item as a "chicken bowl with chipotle."
The lawsuit alleges the word "Chipotle" is being advertised in the same font and style as the fast food chain, in addition to the background color, which Chipotle claims to be in its trademarked "Adobe Red." 
Laurie Schalow, chief corporate affairs officer for Chipotle, said in a statement that the company will "take appropriate actions whenever necessary" in an effort to protect its trademarks. Chipotle is looking for the court to block Sweetgreen from using its name, and seeking an unspecified amount in damages. 
Sweetgreen said in a statement to NPR that the company is aware of the lawsuit, and declined to comment on pending litigation. 
As of Wednesday night, it appears the Sweetgreen menu has added a hyphen to its "Chipotle-Chicken Burrito Bowl."