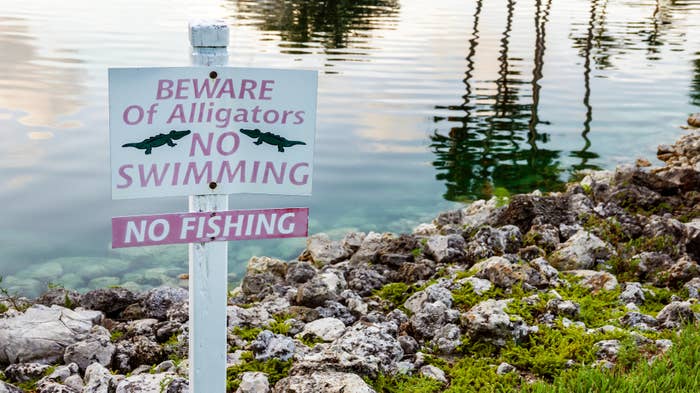 A man in Florida was found dead after he decided to search for Frisbees in a lake with surrounding signs warning people to beware of alligators, CBS News reports. 
Largo Police Department confirmed via email Tuesday that "a gator was involved" in the death of an unidentified 47-year-old man in John S. Taylor Park. The Florida Fish and Wildlife Conservation Commission said a specialist has been contracted to remove the gator "and efforts will be made to determine if it was involved in this situation." 
According to the park's website, visitors are encouraged to "discover the sport of disc golf on a course set in the natural beauty of this park," even though people have been known to look for discs in the hopes of flipping it into a profit. However, there are signs indicating there is no swimming in the lake.  
A man survived in June 2020 after being bitten in the face by an alligator as he stood waist-deep in this same lake. The attack reportedly occurred during gator mating season when they are known to be more aggressive. The survivor still suffered severe lacerations to the hand and face.