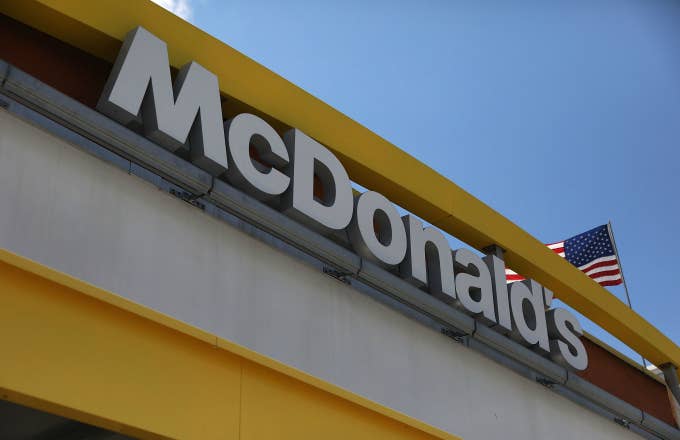 The customer is always right unless he happens to use his second amendment right to get better service. This is exactly what happened at one McDonald's in Florida.
As reported by The New York Daily News, the Flagler County Sheriff's Department arrested two men in a Palm Coast McDonald's drive-through for brandishing a firearm at an employee. According to the arresting officers, Jawan Davis and Jordon Dunn were served five cold burgers. After repeatedly asking the employees to reheat their food, the 20-year-olds decided to give them extra motivation by pulling out a pistol. 
"I don't play about my food," Davis reportedly told the drive-through employee while holding the firearm. 
The employees told Dunn and Davis that they would bring them out fresh burgers. Instead, an unnamed worker called the police because he felt the situation was "life-threatening." The suspects were then arrested while they were waiting for the warm food they were promised.
Despite telling the police that he was just "playing around with the gun," Davis—who was driving the car—and Dunn were both charged with aggravated assault, weapons possession, grand theft with a firearm, and larceny.
Police also found a stolen firearm and a BB gun in the car. Davis was held on $13,000 bond while Dunn's bond was set at $10,500.