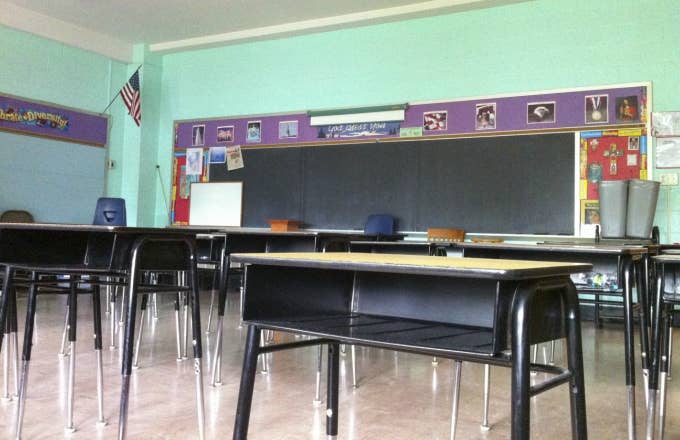 A Texas elementary schoolart teacher tried to discuss her sexual orientation with her students. Now, she's facing punishment from the school's administration. 
According to The Hill, Stacey Bailey has since been placed on administrative leave with pay from her employer Charlotte Anderson Elementary, which is located in Arlington, Texas. The school mentioned that they typically refrain from discussing personnel matters, but Bailey's alleged disruption to the educational experience was worthy enough for the school to issue a public statement. The school revealed parents apparently complained that Bailey talked about her sexual identity in class.
Dallas News is also reporting that, in late August, the art instructor started a dialogue with the district about revising their anti-discrimination policy to include LGBTQ-specific language. Austin, Dallas, and San Antonio have similar policies enacted in their schools.
About two weeks later, Bailey inquired about starting a student organization—a gay-straight alliance—with counselors at Ben Barber Innovation Academy, a neighboring  school. However, this conversation most likely came from a place of support for teachers and students alike, especially amid a tense political climate for queer and trans youth.
Then, on September 8, Bailey received a three-paragraph letter signed by Associate Superintendent Kimberley Cantu notifying her of the administrative leave. An explanation on the suspension was not originally provided in that letter.
Bailey is a popular teacher in the district and has been recognized for her service. In 2016, she was even named her school's teacher of the year.