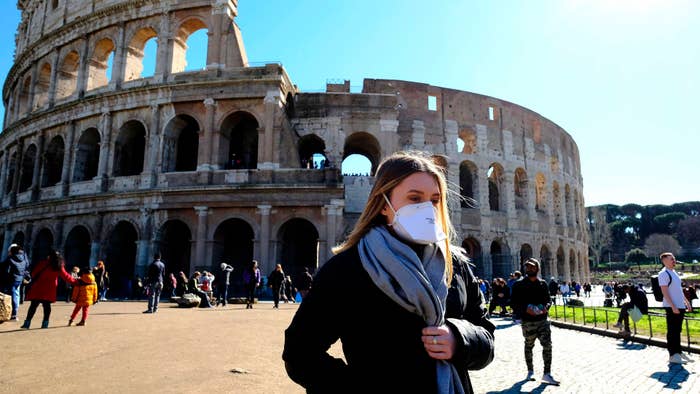 Two volunteers in Italy used a 3D printer to create life-saving respirator valves used for coronavirus treatments and donated them to a hospital that had run out.
Now, a medical device manufacturer has threatened the two men, Cristian Fracassi and Alessandro Ramaioli, with a lawsuit, The Verge reports. A valve usually costs around $11,000 from the manufacturer, but the men printed them for less than $1.
When the hospital ran out of valves, the hospital's supplier said it couldn't produce the valves in time to save patients' lives. They then began the hunt to make valves using a 3D printer. Fracassi and Ramaioli—who both work at an Italian startup called Isinnova—proposed to use their company's printer.
When the men asked the manufacturer to share blueprints to replicate the valves, the company refused and intimidated them with a lawsuit for patent infringement. The duo went ahead with their plans, instead measuring the valves and printing three different models.
"They tested it on a patient and they told us that it worked well and so we ran again back to our office and we started to print new valves," Romaioli told BBC News.
The valves have been used on 10 patients since March 14, according to Massimo Temporelli, the founder of Italian manufacturing solutions company FabLab, which enlisted Fracassi and Ramaioli for the job.
"[The patients] were people in danger of life, and we acted. Period," Fracassi wrote in a Facebook post. He added that "we have no intention of profit on this situation, we are not going to use the designs or product beyond the strict need for us forced to act, we are not going to spread the drawing."

According to the BBC, a second hospital is interested in the 3D printed valves. As of Wednesday, Italy has over 35,700 confirmed cases and 2,970 deaths.