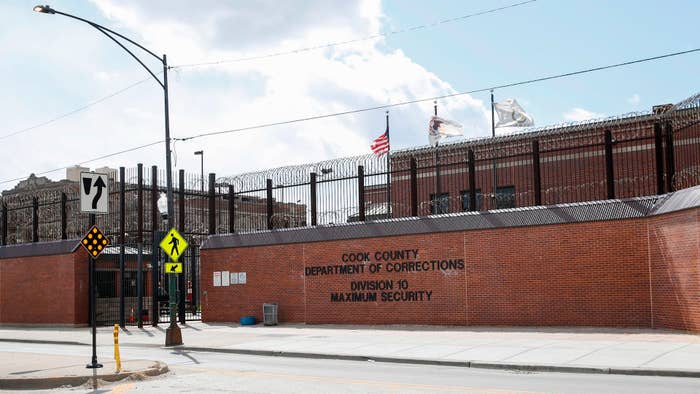 A Chicago man who has spent 20 years in jail for murder has been released after his twin brother admitted to committing the act.
Kevin Dugar was freed from Cook County Jail on Tuesday night, ABC 7 reports. His brother, Karl Smith confessed to fatally shooting a rival gang member in 2003 and wounding a second person on the city's North Side. Dugar will have to live in a residential transitional facility, which he will not be permitted to leave for 90 days.
Smith is currently incarcerated and serving a 99-year sentence for a 2008 home invasion, which ended in the death of a 6-year-old child who was shot in the head. According to the Chicago Tribune, it seems that he previously confessed, but a judge deemed it to not be credible in 2018, pointing to the fact that he had been denied an appeal and probably wouldn't be released. Dugar was also not given a new trial.
"I'm here to confess to a crime I committed that he was wrongly accused of," Smith testified in 2016. Three years before that, he also admitted to the murder in a letter to Dugar: "I have to get it off my chest before it kills me," Smith penned. "So I'll just come clean and pray you can forgive me."
However, the Northwest Center of Wrongful Convictions appealed Dugar's case, with a judge later reviewing it and releasing him. Dugar's attorney, Ron Safer, is hoping Dugar isn't retried.
"This case is in a very different situation than it was 20 years ago," Safer told the Tribune. "Everybody knows much more about it."