Two of Deshaun Watson's Accusers Detail His Behavior, Condemn $230 Million Cleveland Browns Contract (UPDATE)
Two of the 22 women who have accused Watson of sexual misconduct detailed the quarterback's behavior and condemned his trade to the Cleveland Browns.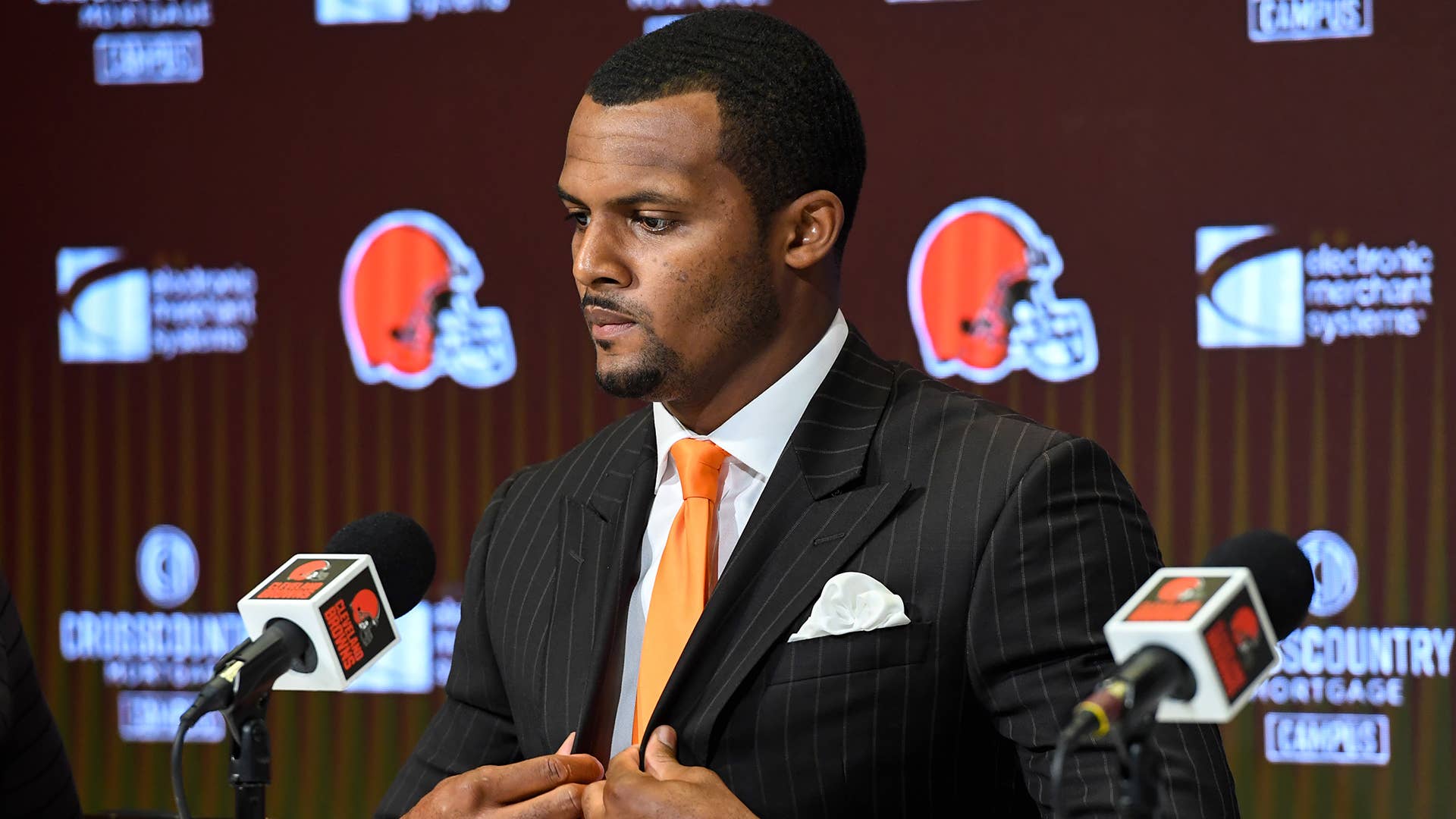 Getty
Image via Getty/Nick Cammett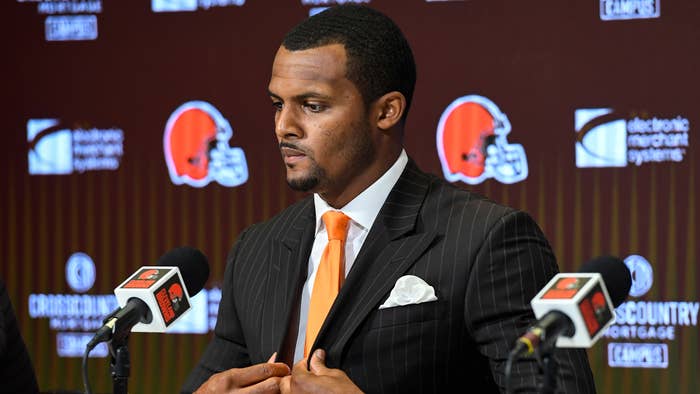 UPDATED 6/1, 10:35 a.m.: Watson is being taken to court by a 23rd woman, also a massage therapist, who says the HBO special motivated her to sue.
Nia Smith, per TMZ, filed her lawsuit in Texas this week claiming "Watson was sexually inappropriate with her during three separate massage sessions in 2020." She shared her story with press in July 2021 but didn't go the legal route at that time.
"After seeing Watson publicly refuse to take responsibility for his action, saying he had 'no regrets,' and Watson's lawyer repeatedly calling the women liars, [Smith] decided enough was enough," her attorney Tony Buzbee wrote in the filing. "She decided that Watson needs to be held accountable. She does not want him to get away with his lies."
Smith is seeking "minimal compensatory damages." Buzbee stated to TMZ that more cases could very well be brought against the quarterback. "The Watson defense team has vilified these women and this cause. Shame on them! We look forward to trying this case in court."
See original story below.
Two of the women who have accused Deshaun Watson of sexual misconduct detailed the quarterback's alleged behavior and condemned his trade to the Cleveland Browns.
Ashley Solis and Kyla Hayes are two of 22 accusers—many of whom are massage therapists—who say they experienced Watson's misconduct, and they spoke about their experiences on HBO's Real Sports with Bryant Gumbel. Solis described Watson's high-profile trade to Cleveland despite the allegations as "a big 'screw you,'" while Hayes called the deal "sick." 
Watson, who is facing 22 civil lawsuits in connection with allegations of sexual misconduct and assault, was traded to the Browns in March and reportedly received a guaranteed five-year, $230 million contract. The move was confirmed shortly after he was cleared of criminal sexual misconduct charges. 
"It's like a big 'screw you.' That's what it feels like," Solis said on the episode, which aired on Tuesday. "That we don't care. He can run and throw, and that's what we care about." Hayes said she felt Watson had been "rewarded for bad behavior." See a clip from the Real Sports episode below.
Solis and Hayes also described some of the instances of sexual assault and misconduct when they gave Watson massages, with Solis describing a time she felt as though he made a veiled threat. "'I know you have a career to protect, and I know you don't want anyone messing with it, just like I don't want anyone messing with mine,'" she recounted him saying. "To me, that's when I got really scared. Because that sounded like a threat to me."
Solis said Watson once "deliberately" put his penis on her hand during one massage, which prompted her to pull her hand away and begin crying. "I told him that I'm done, I don't want to do this anymore," she said. As Pro Football Talk reported, Watson testified under oath that Solis cried at the end of one massage session. He also texted her after that incident to apologize for making her feel "uncomfortable," which he said was never his "intentions." Asked why he sent that apology, he testified he did so because she seemed "uncomfortable [for] whatever reason."