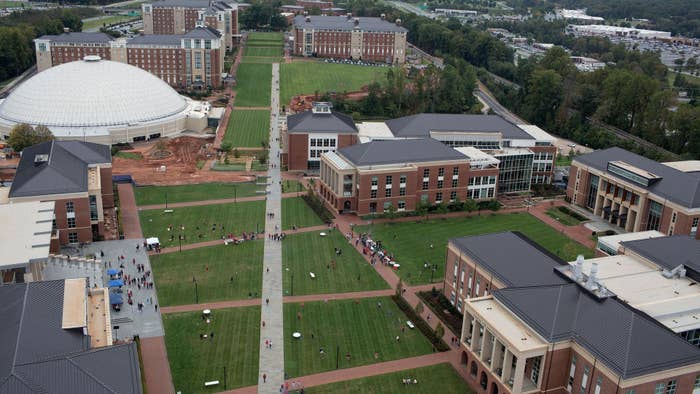 Liberty University threatened to punish students who reported sexual assaults and made it "difficult or impossible" to do so, according to a new piece of investigative journalism. 
The article from ProPublica, which sourced input from 50 former students and staffers, looked at over a dozen cases accusing the evangelical Virginia college dismissing rape allegations on campus and threatening punishment over alleged victims breaking the school's moral code, known as the Liberty Way.
Students at the institution—which bills itself the world's largest Christian university—said they were asked to sign forms when reporting sexual assault that claimed they could be in trouble for breaking the code, which reportedly included premarital sex and drinking underage.
One student told the publication she was fined $500 for drinking alcohol and made to attend counseling, while other students claimed university police officers persuaded them to not file charges. Students also said faculty members remained silent when they reported assaults to them, and that students were not told they could go to police with their claims.
"I knew I would face the blame for putting myself in that situation," said Chelsea Andrews, a former student who says she was assaulted but didn't come forward. 
Elizabeth Axley, who reported an assault in 2017, says photos of injuries she sustained were left out of her report file since the school deemed them too "explicit."
The article comes just months after a dozen former students filed a suit in July over the school's handling of sexual assault allegations, reporting that the "public and repeated retaliation against women who did report their victimization" made Liberty unsafe. 
Former senior vice president of communications Scott Lamb also spoke to the publication and said the school engaged in a "conspiracy of silence" over sexual assault, and he's now suing the school after he was fired this month. 
"Concerns about sexual assault would go up the chain and then die," Lamb said. 
ProPublica reports that Liberty has not responded to questions regarding the assault allegations or Lamb's firing.