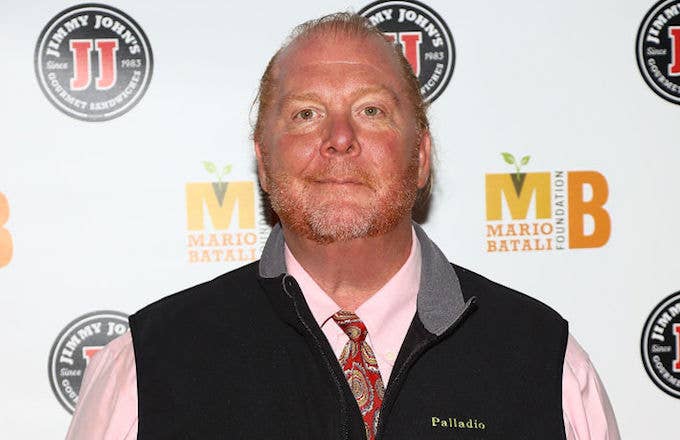 NYPD closed its two investigations into chef Mario Batali, following nearly a dozen allegations of sexual misconduct from late 2017. According to CNN, the police didn't file any charges against Batali.
Of the two cases being investigated by the Special Victims Division, only one remained within the statute of limitations. An official also told CNN that law enforcement couldn't develop probable cause. There are no longer any open cases against the restaurateur.
For survivors, and for many others, this news is far from surprising. It's difficult enough to come forward with allegations, and even harder—nearly impossible—to seek justice for them.
The allegations against Batali surfaced early in the mainstream #MeToo era, toward the end of 2017, following accusations against Harvey Weinstein, Kevin Spacey, and more. In total, around 11 women came forward to accuse Batali of varying degrees of sexual misconduct.
Batali addressed the accusations of misconduct in a statement, and admitted to being inappropriate with his female employees for decades."I apologize to the people I have mistreated and hurt," her said in December 2017. "Although the identities of most of the individuals mentioned in these stories have not been revealed to me, much of the behavior described does, in fact, match up with ways I have acted. That behavior was wrong and there are no excuses. I take full responsibility and am deeply sorry for any pain, humiliation, or discomfort I have caused to my peers, employees, customers, friends, and family."
He also, however, denied any accusations of sexual assault. Several of his restaurants shut down following the allegations, and the chef also left his co-hosting gig on ABC's The Chew. In May, his hospitality group B&B Hospitality decided to end its partnership with Batali.