Two of the Charged Officers in George Floyd Murder Case Were Rookies (UPDATE)
Derek Chauvin was previously charged with third-degree murder and second-degree manslaughter in the murder of George Floyd, whose death sparked protests.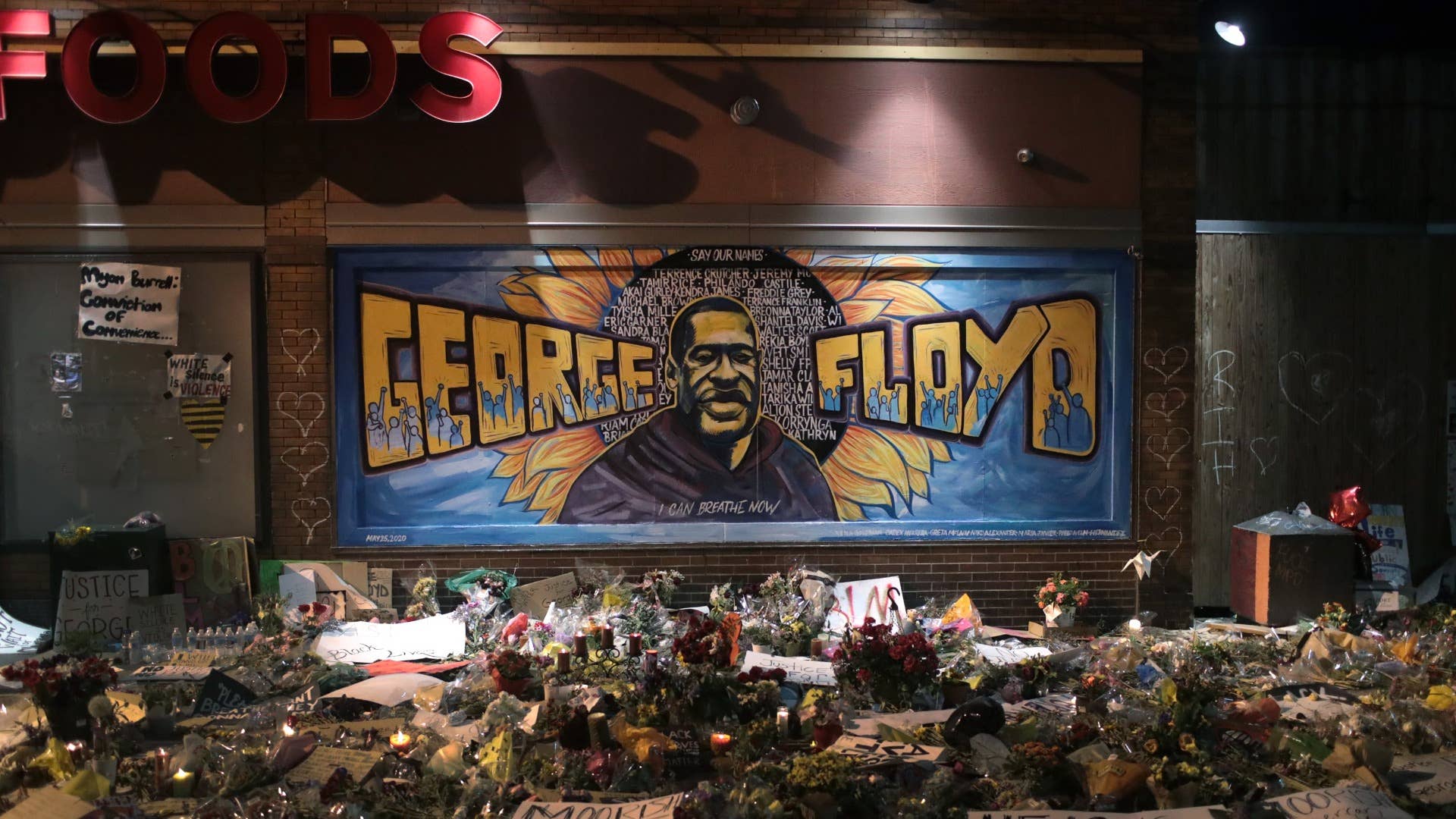 Getty
Image via Getty/Scott Olson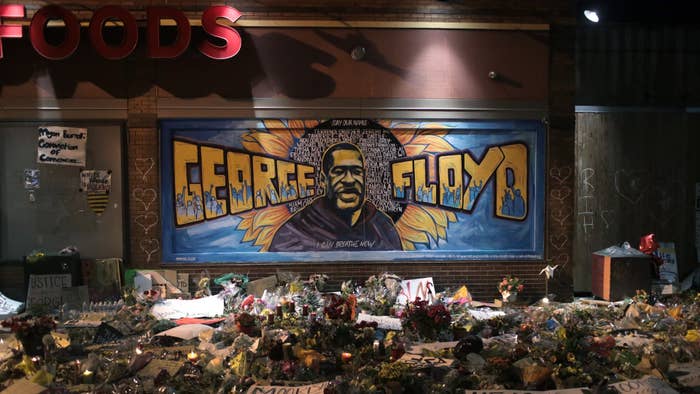 UPDATED 6/5, 10:30 p.m. ET: It has now been discovered that apparently two of the officers involved in the murder of George Floyd on Memorial Day were rookies and one of them only on his fourth day on the job when the murder occurred.
Earl Grey is the defense attorney for Thomas Lane, and according to him, Lane had not even completed a full week on the job when George was murdered. "What would your state of mind be if you work your rear end off to become a cop and four days on the job, you're accused of murder?" Grey asked while arguing that his client did not aid in a murder. 
Ex-officer J. Alexander Kueng's attorney made a similar argument on Thursday, saying that his client advocated that the officers stop showing such force and that they couldn't find a pulse for Floyd. Additionally, Kueng's attorney described him as a  "young African-American from North Minneapolis" who "wanted to make that community a better place."
Both attornies argued that each of the men showed concern for the situation in their own right, with Lane asking that Derek Chauvin roll Floyd on to his back at one point.
UPDATED 6/4, 3:25 p.m. ET: On Thursday, $1 million bail was set for each of the defendants, or "$750,000 with conditions," per CNN correspondent Josh Campbell. 
The officers' lawyers requested "much lower" bail but, per Campbell, the judge "said he can think of no comparable case with these circumstances."
UPDATED 6/3, 9:27 p.m. ET: The mugshots of former police officers Tou Thao, Thomas Lane, and J. Alexander Kueng have been released, along with a new mugshot of Derek Chauvin.
Thoa, Lane, and Kueng are now being held at Hennepin County Jail, while Chauvin has been transferred to Oak Park Heights Correctional Facility. The bail for all four officers have been set at $1 million each.
See the original story below.
Following word from George Floyd family attorney Ben Crump that he had received notice the remaining officers involved in Floyd's murder would also be charged, more information has arrived.
New charges were reported Wednesday against since-fired Minneapolis Police Department officers Tou Thao, Thomas Lane, and J. Alexander Kueng. The three are being charged with aiding and abetting second-degree murder, per the Star Tribune.
Derek Chauvin was previously announced as having been arrested and charged with third-degree murder and second-degree manslaughter. Now, per the Tribune's report on the investigation helmed by Minnesota Attorney General Keith Ellison, Chauvin's murder charge has been elevated to second-degree.
Earlier this week, Ellison was asked by MSNBC's Stephanie Ruhle about the charges against Chauvin, which many have argued are not severe enough given the circumstances. After breaking down the degrees of murder and declining to say whether or not he was "comfortable" with third-degree for Chauvin, Ellison noted that he and his team were still reviewing evidence.
"And we are going to charge this case in a manner consistent with the highest level of accountability that the facts and the law will support," he said at the time. Prior to this weekend, the investigation and prosecution was being led by the Hennepin County Attorney's Office.
Ahead of Wednesday's announcement, many across the globe—including Drake—called for all involved officers to be met with charges reflective of their despicable actions:
Floyd's family also reacted via their attorney, Benjamin Crump. 
In the wake of George Floyd's murder, a truly inspiring amount of protests have remained ongoing worldwide. For info on how to help or get involved, read this.