Democratic National Convention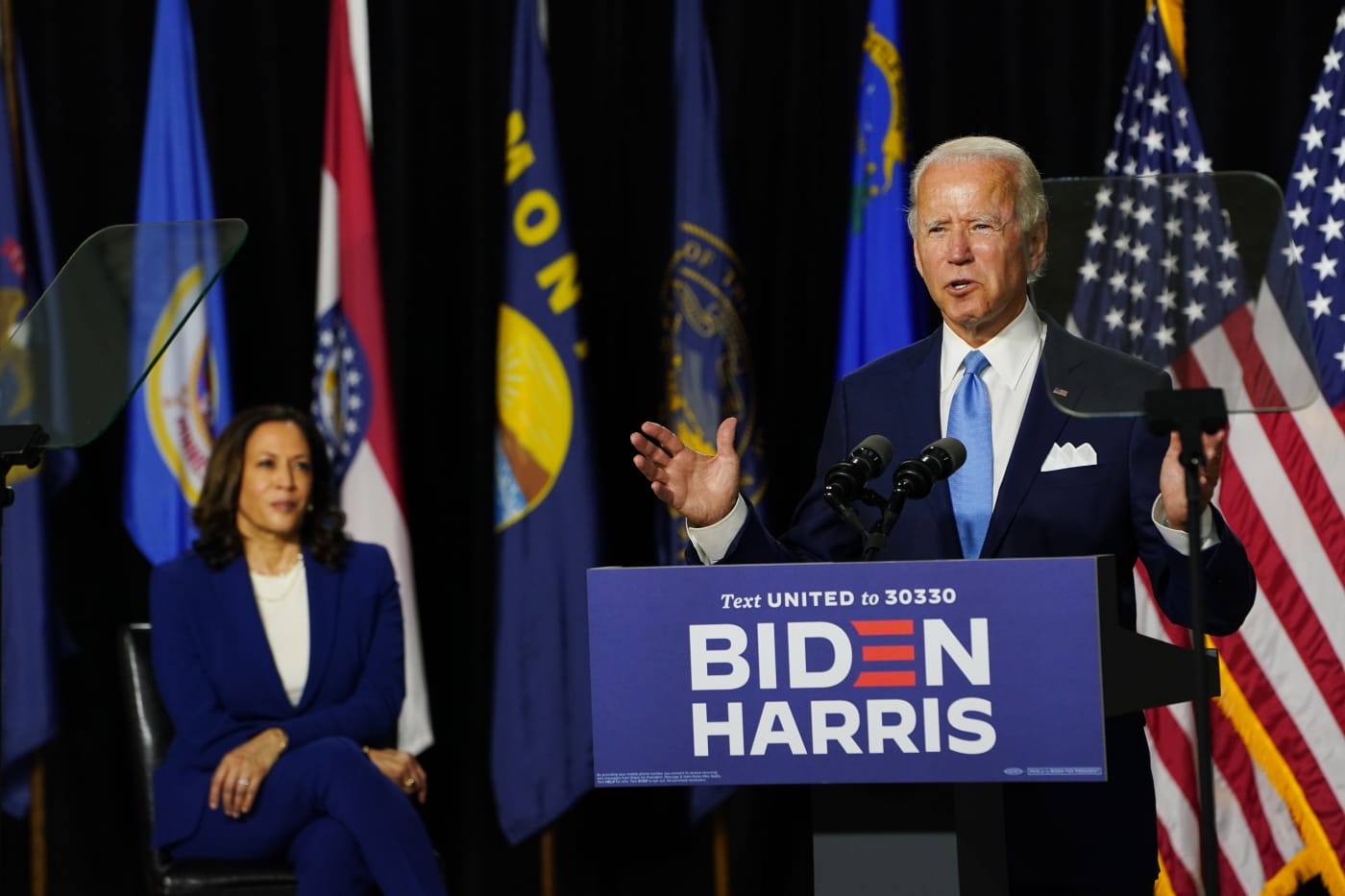 Established in 1852, the Democratic National Convention has served as a presidential nominating event. During each election year, Democratic delegates gather to formally nominate a presidential candidate and their running mate. The party's nominee is chosen by a majority of the pledged delegates on the first ballot, which comes to 1,991 delegates. . As of August 2018, the DNC agreed to prevent superdelegates from having too much power in the nominee voting process. Now, these party leaders and elected officials may only cast a vote in the event of a contested nomination. 
As the 2020 election looms near, the initial pool of Democrats in the race for the presidency has waned from 27 to just one. Former candidates including Bernie Sanders, Elizabeth Warren, Pete Buttigieg, Amy Klobuchar, Kamala Harris, and Tom Steyer took to the national stage during Democratic debates, but could not overshadow Joe Biden's campaign. Now, the presidential race has two clearly defined candidates—Former Vice President Joe Biden and incumbent President Donald Trump. In the coming months, Biden and Trump will face off in three Presidential debates where they will discuss political issues voters deem most important, including climate change, health care, immigration, education, human rights issues, and the infamous Coronavirus pandemic. 
The DNC will take place in Milwaukee, Wisconsin from August 17 to August 20. COVID-19 has prevented the 2020 Democratic National Convention from being the sizable assembly many are accustomed to, like in 2016 when Hillary Clinton was announced as the Democratic nominee. However, the DNC isn't the only election event impacted by the virus. In many states, the local government will now allow citizens to cast absentee ballots instead of forcing them to head to a voting booth to impede Coronavirus infection rates. But now, as Donald Trump has made the USPS his latest victim, the chances of a fair election now lay in the hands of the current Presidential administration.