Bhad Bhabie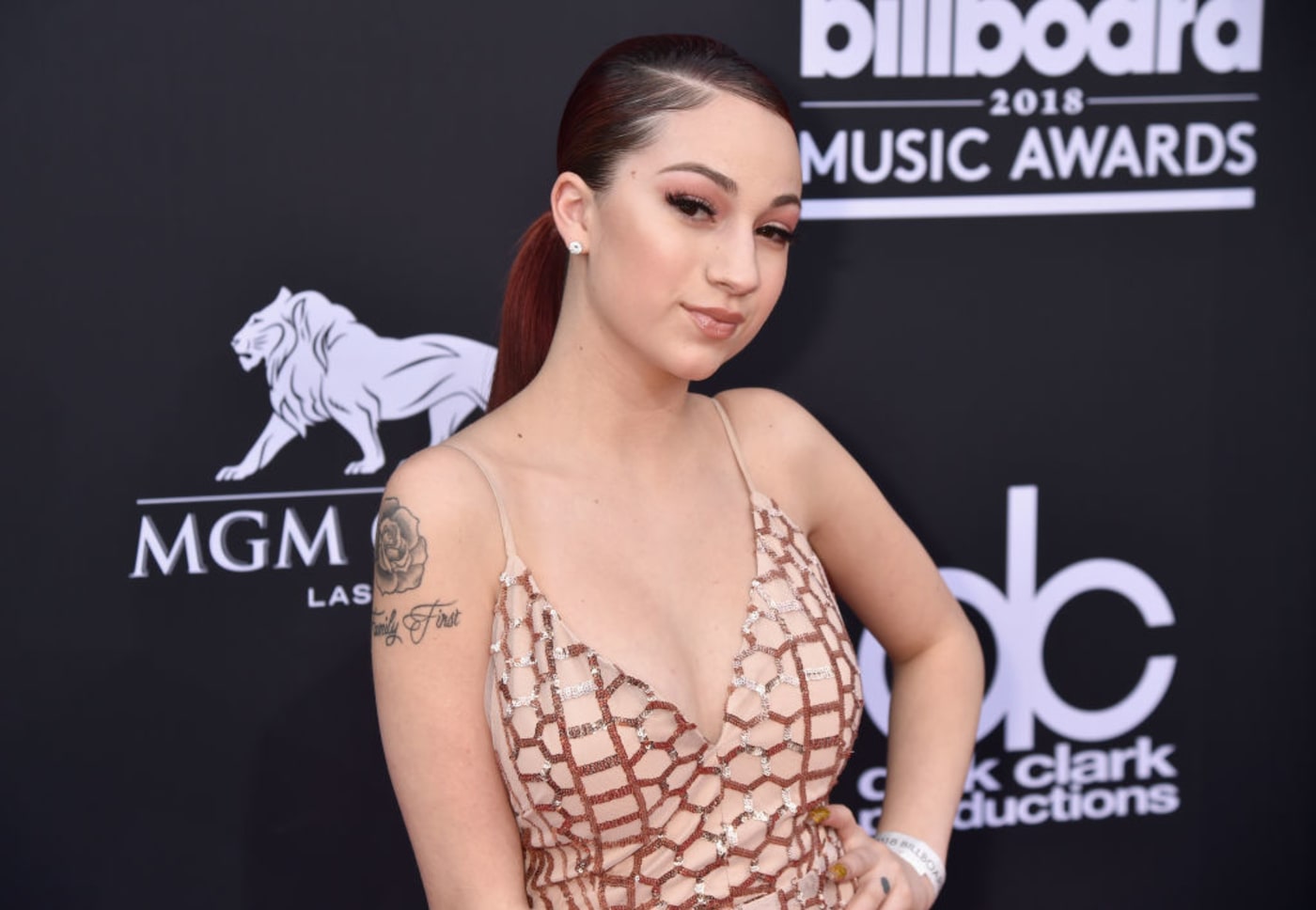 Danielle Bregoli, widely known by her Instagram handle and rap name Bhad Bhabie, exploded to internet fame after appearing on an episode of Dr. Phil. The episode was titled "I Want to Give Up My Car-Stealing, Knife-Wielding, Twerking 13-Year-Old Daughter Who Tried to Frame Me for a Crime" and focused on Bregoli being a troubled youth. She threatened to fight the studio audience members during the episode, saying, "Catch me outside, how about that?" The way she said it made it sound like, "Cash me outside, how bout dat," spawning countless viral memes and subsequent internet fame.
After making another appearance on Dr. Phil, Bhad Bhabie, known as the "Cash Me Outside Girl" to many, was admitted to the Turn-About Ranch for troubled youth in Utah, a place where she would later say she faced abuse. She was sentenced to five years of probation for charges of grand theft, marijuana possession, and filing a false police report. She managed to have her parole end early in March 2018. 
She began recording music in 2017, enlisting rappers like YBN Nahmir, Rich the Kid, and Asian Doll to assist her on the "Hi Bich" Remix. She also dropped a mixtape titled 15, alluding to her age at the time, which featured big-name acts like Lil Yachty, Ty Dolla $ign, YG, Lil Baby, City Girls, and more. Her most commercially successful song to date is "Gucci Flip Flops." 
Bhad Bhabie was met with heavy criticism from her foray into hip-hop, with many people saying that she was exploiting Black culture. Despite this, she continued to release music and videos as her social media presence ballooned. Bhad Bhabie took a hiatus from social media in 2019, however, following backlash that included criticism for wearing box braids on Instagram. She returned in 2020, and in 2021, she started an OnlyFans account on her 18th birthday, earning over $1 million in revenue after its first day being live.