Saweetie's love for ranch dressing has led to big business deal.
On Thursday, the "Icy Girl" rapper announced she's been tapped to promote Crocs' new collaboration with condiment giant Hidden Valley Ranch. Saweetie posted a short campaign video in which she is seen placing a pair of white Classic Clogs and a bottle of HVR inside a microwave, creating a head-turning shoe perfect for fellow ranch-lovers.
"Ranch for the dip, ranch for the drip," she captioned the clip.
The Crocs x HVR shoe is presented in an off-white color with green speckles throughout. The Classic Clog is accessorized with nine Jibbitz that represent foods commonly slathered with ranch dressing. The charms include a slice of pizza, fries, chicken nuggets, and vegetables.
In celebration of the collaboration, Crocs and HVR offered a special giveaway promoted on Saweetie's Instagram. The public was invited to go to the rapper's IG Story and click on a sticker that would take fans to the giveaway page. Once there, residents of Chicago, Los Angeles or New York got the chance to receive a special delivery, which included fresh pizza, Hidden Valley Ranch, and a pair of the Hidden Valley Ranch x Crocs Classic Clogs.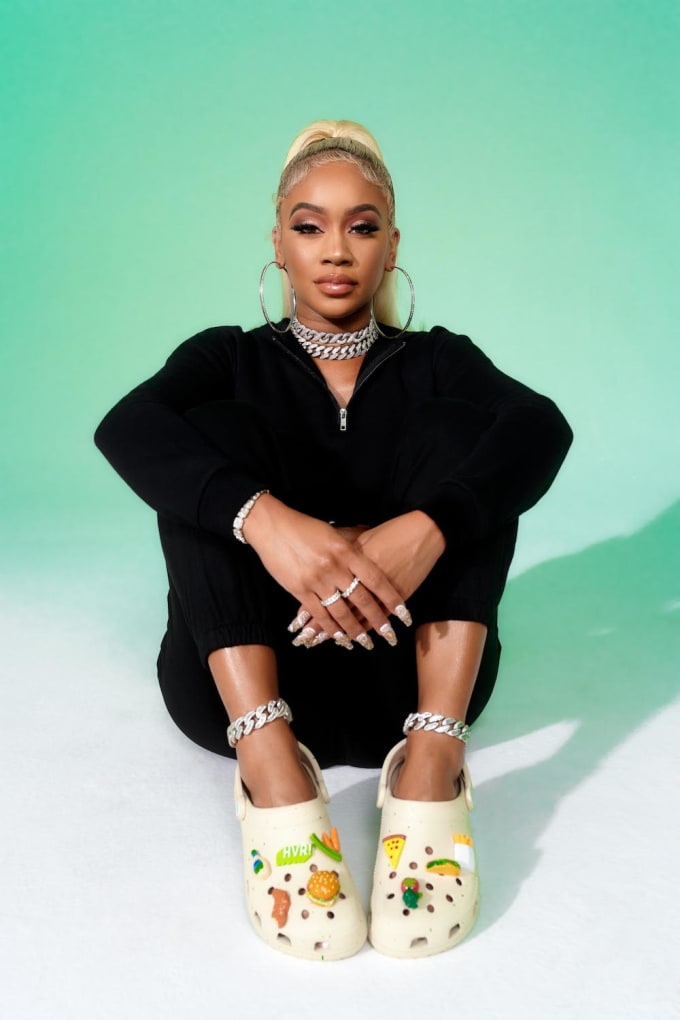 Though the exclusive giveaway is now closed, fans may still get their hands on a pair of Crocs x HVR clogs. The limited edition shoes will be available for purchase through a drawing system. You can enter the drawing starting today through noon Sept. 20 at the Crocs website.