Pusha-T Reveals New Grill Worth Nearly 6 Figures
Pusha-T showed off a new Gabby Elan-designed grill that's worth nearly six figures and contains over 405 stones, with VVS+ diamonds and other details.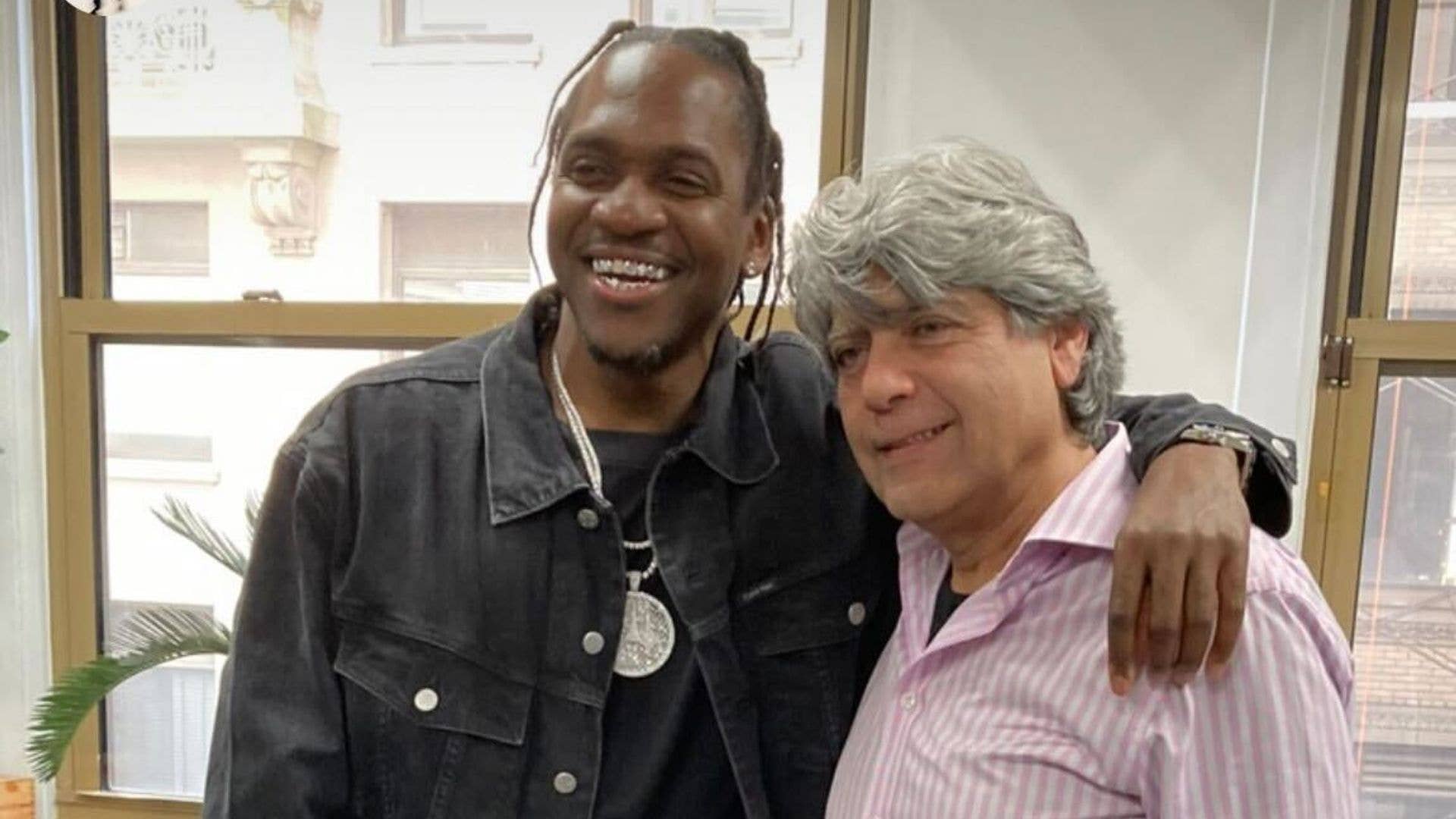 Instagram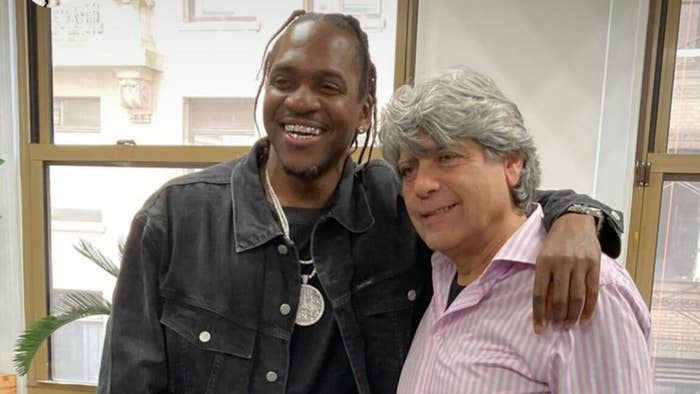 It's album season for Pusha-T, and while the artist is preparing to gift fans with his heavily anticipated project It's Almost Dry, he also decided to gift himself with some new jewelry.
The "Diet Coke" rapper took to Instagram to share his new intricate grill that was designed by iconic jeweler Gabby Elan.
"@gabbyelanjewelry been doing this for me since 99…It's the staggered big stones, paves, crowns and skip tooth like Jamaican Peter…the inspo…you had to be there. All love to those who lived thru the those times. #ITSALMOSTDRY," Push wrote in the caption.
Gabby Elan Jewelry shared with Complex that the rapper's new ice is made in 14 karat white gold with 405 total stones and VVS+ hearts and arrow cut round diamonds. There are also six VVS+ pear shape rose cut diamonds ranging from 0.80 carat to over 1 carat each. All the ice included in Push's detailed new piece—truly a grill fit for a rap king—amounts to roughly six figures.
Gabby Elan has a long history of fitting hip-hop royalty in custom grills and exclusive jewelry. When talking to Complex, Pharrell explained how Elan would bring his most outlandish grill ideas to life.
"I was always thinking outside the box and he was always willing to try thing," Pharrell explained. "At first, I was just getting simple things like one gold tooth on each side. Then, I got a couple down bottom. Then, I started mixing it up, arranging grills, and just going crazy. But it was all because he allowed me to push him."
The legendary producer has had over 25 grills made by Gabby over the years.