"I Never Let The Kid Inside Me Die": In Conversation With CHITO, Givenchy & Supreme Collaborative Artist
CHITO has always let his work do the talking. The Seattle-born, Mexico City-via-New York artist's instantly recognisable form of self-expression is his airbrush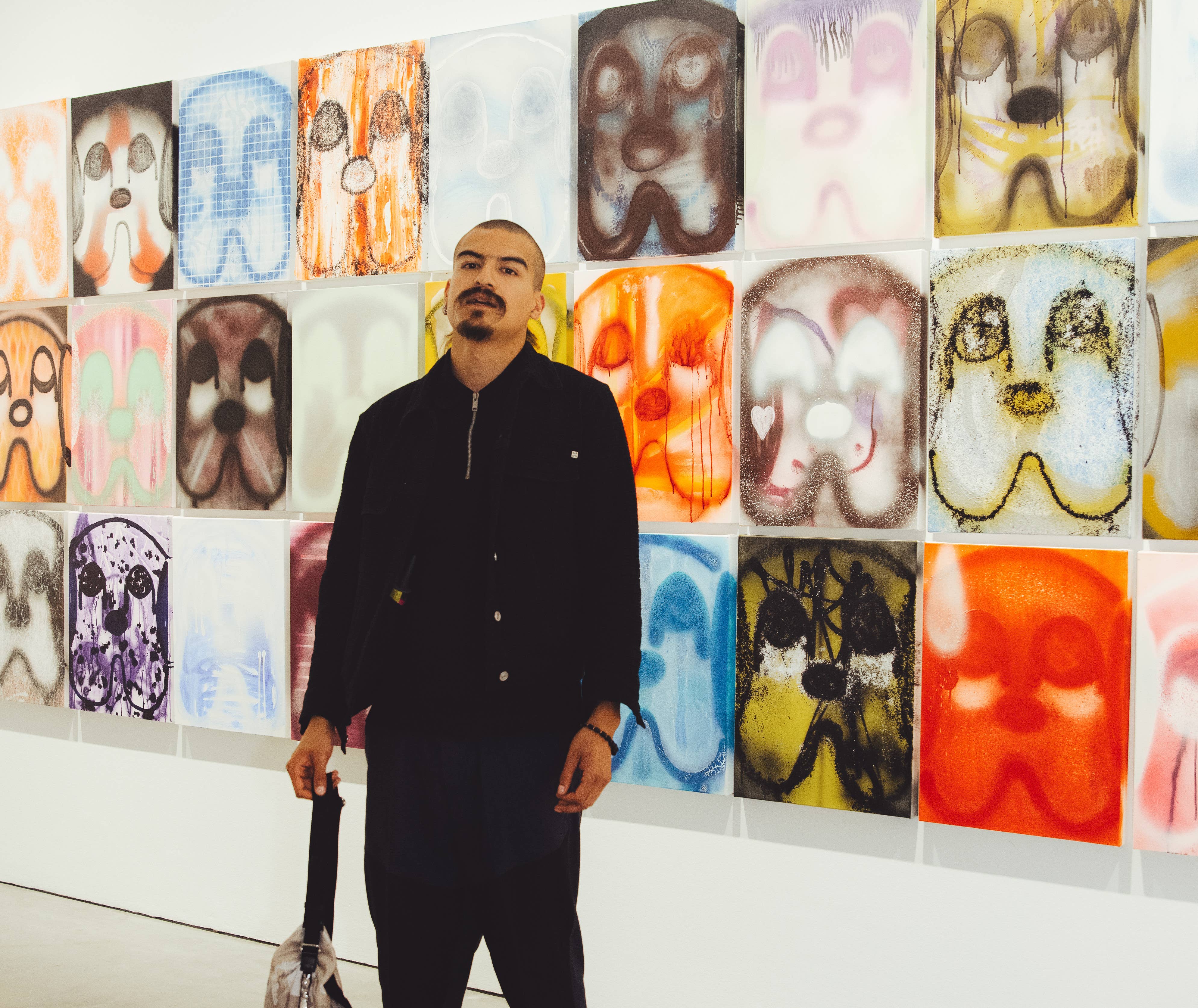 Publicist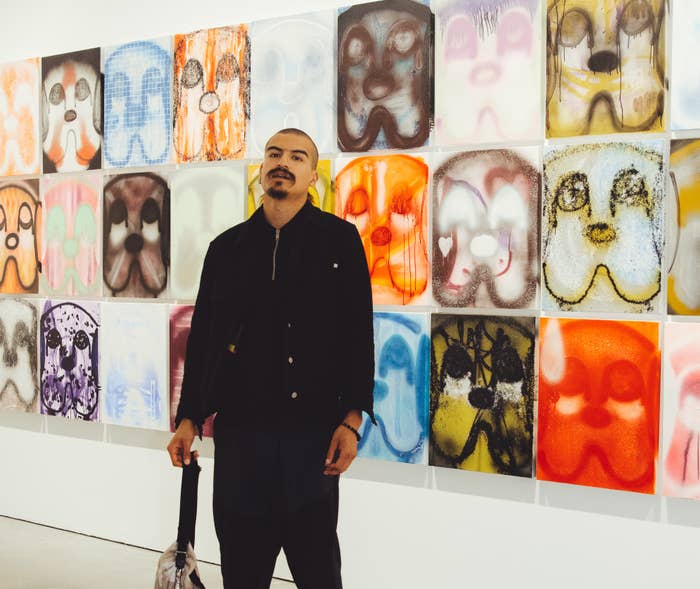 CHITO has always let his work do the talking.
The Seattle-born artist's instantly recognisable form of self-expression is his airbrushed dog illustrations, which he uses in his work to erase the stigma of the graffiti scenes he grew up in. Completely self-taught, CHITO's repeated dedication to his motifs have become his own hallmark style, with a set of characters that you'll no doubt have seen grace your Instagram feed over the last five years.
Blowing up after his breakthrough Supreme collaboration in 2018, CHITO's rise has showed no signs of slowing down. Whether it's on rare Stone Island or Arc'teryx Gore-tex jackets, becoming the first artist to collaborate with Veillance, or his much-hyped collabs with high-end fashion houses like Givenchy, the same raw and unfiltered energy he put into his street graffiti as a kid has remained intact, yet under the spotlight like never before. From tagging up walls, skate parks and trains to working on designer garms, CHITO has never switched up his approach, with that realness naturally connecting with the likes of A$AP Rocky and Drake who have all proudly worn his work. 
That refusal to switch up is the exact energy that has been channeled into CHITO's latest collaborative exhibition, Always Change, Never Change, at OMNI—a new gallery in Central London that houses pieces from up-and-coming artists through to world-famous work from Andy Warhol. The latest chapter in CHITO's journey brings his work together with fellow high fashion collaborator and old friend, Wu Yué, for one of the most inviting and arresting exhibitions you'll see this year. Along with CHITO's spray-painted canvases of his mascot from his 2017 Distance Pups series, and free-standing iron CHITO Pup sculpture, Wu Yué's meticulous bleach and ink illustrations of pop-culture figures (as well as the small matter of a white BMW E30 inscribed with his drawings) sit within the show space.
Ahead of his debut London exhibition at OMNI, we managed to link up with CHITO for a chat about when his love affair with painting began, his creative inspirations, and why he'll never allow his inner child to die.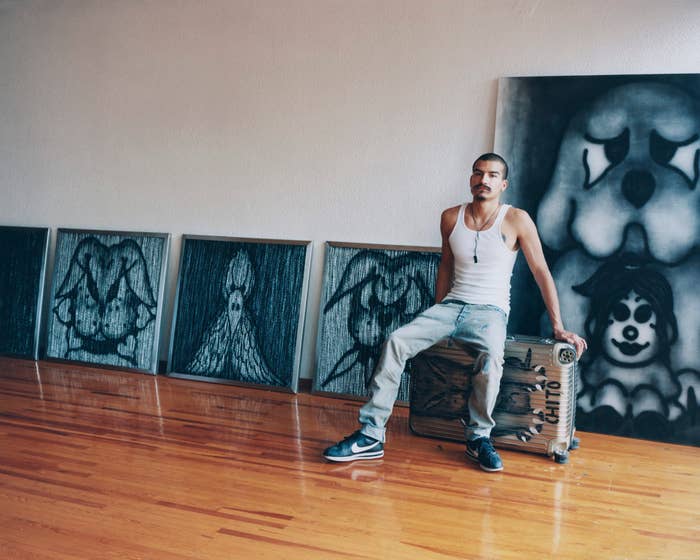 COMPLEX: There aren't many CHITO interviews in existence online—do you prefer to let your work do the talking?
CHITO: I'm actually down for whatever, man. I'm pretty chill. It's not like I don't like doing interviews, I just let my work do the talking most of the time, like you said.
When did you first start your love affair with painting? Did it start in Seattle?
I actually started painting when I was 12, when I lived in Las Vegas. I lived there for a couple of years. I started at my local skate park, CENT—Centennial Skate Park in Las Vegas—where I'd be every day. We had a little skate crew DCK (Dirty Cent Kids), but I wasn't good at skating. So I was the filmer for my group of homies at the time. I ended up starting to do graffiti while I was filming because that was kind of like the other route for me; when you're young, running around being a lil' motherfucker, that's just what we wanted to do—just fuck shit up. We'd hit whatever on the way home. There was never any rules.
Do you come from an art or design background? Did you grew up watching anyone in your family doing similar things?
I'm not from a traditional art background at all, but I was definitely an artist from a young age. I used to draw all day in class. My mom was pretty crafty but I don't come from a family of artists or anything like that. It was just something that I've always felt compelled to do. And I always will.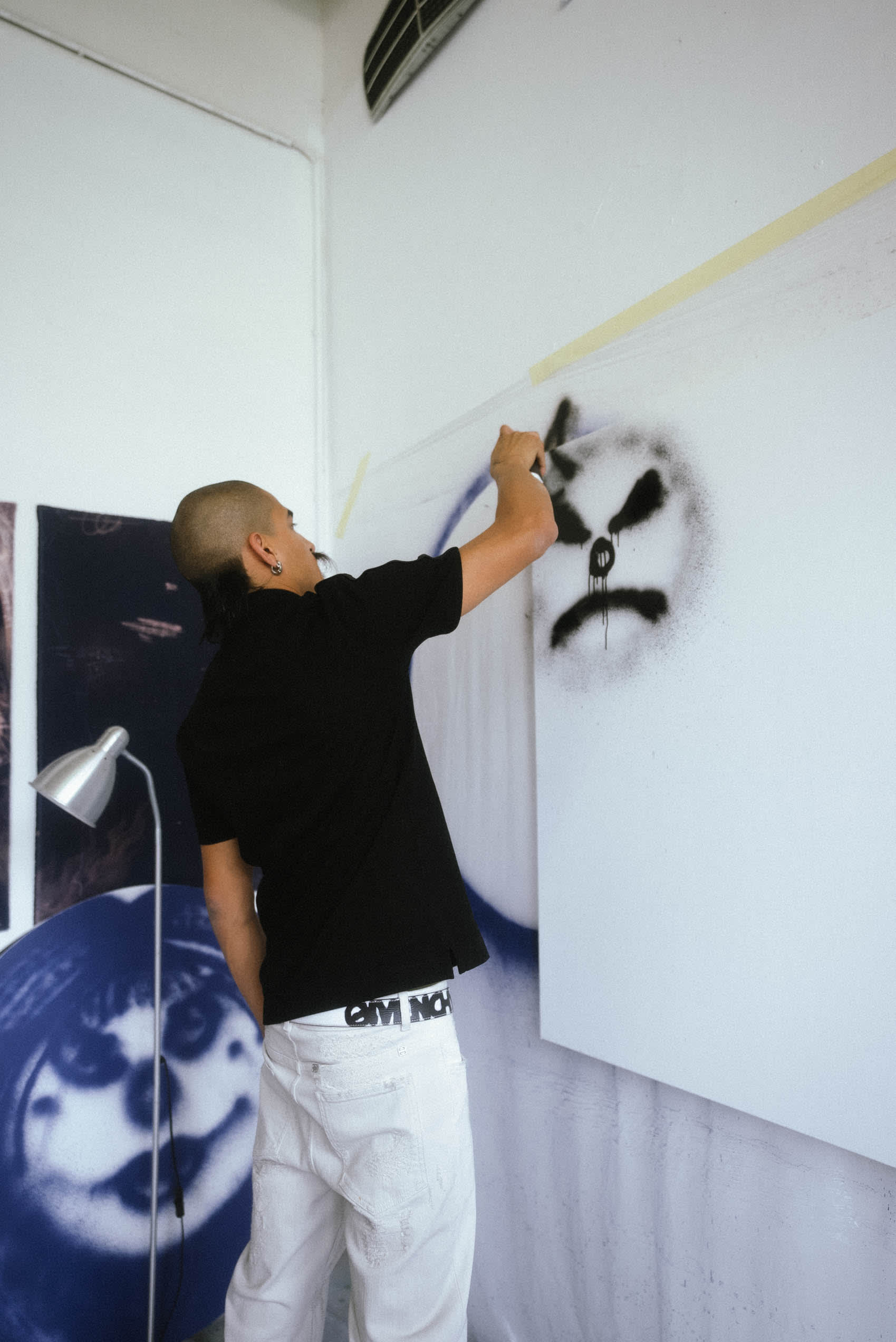 Now, I'm not sure if it's just me, but when I first saw your work back in, like, 2016/17, your hallmark style and set of characters immediately reminded me of Parappa the Rapper…
Oh shit! Parappa! Man, he's a sick character. I really fucked with the style of that game—the whole universe, actually. I love those characters; the whole artistic direction of that game was hard! My drawing aren't really from that at all, but now I can see why you saw that in them.
So what were your biggest influences for your work growing up? 
Once I started painting, I was always going on adventures —being out and about, running around. When you go out to go paint as a kid, it's a new mission every time. You're out there putting your freedom on the line from a young age, so being out would just give me so much inspiration. Going on these little missions just to put your name on something, when you're young, it was just funny. Like on some, "Ha-ha! I was here" type shit. It's that El Barto mentality: always just fucking shit up...
Drawing the graphic 'S' into the table at school and shit like that.
Exactly. I never let the kid inside me die. He's still in there, with whatever I do.

I feel that's really important to keep intact, especially with some of the high fashion environments you've transcended into where there must be a lot of corporate shit going on.
Yeah, that's how I approach it. We're not making shit for everyone to like, we're making shit for us. As long as I like it, and my friends like it, that's good for me. If other people like it, then that's good too.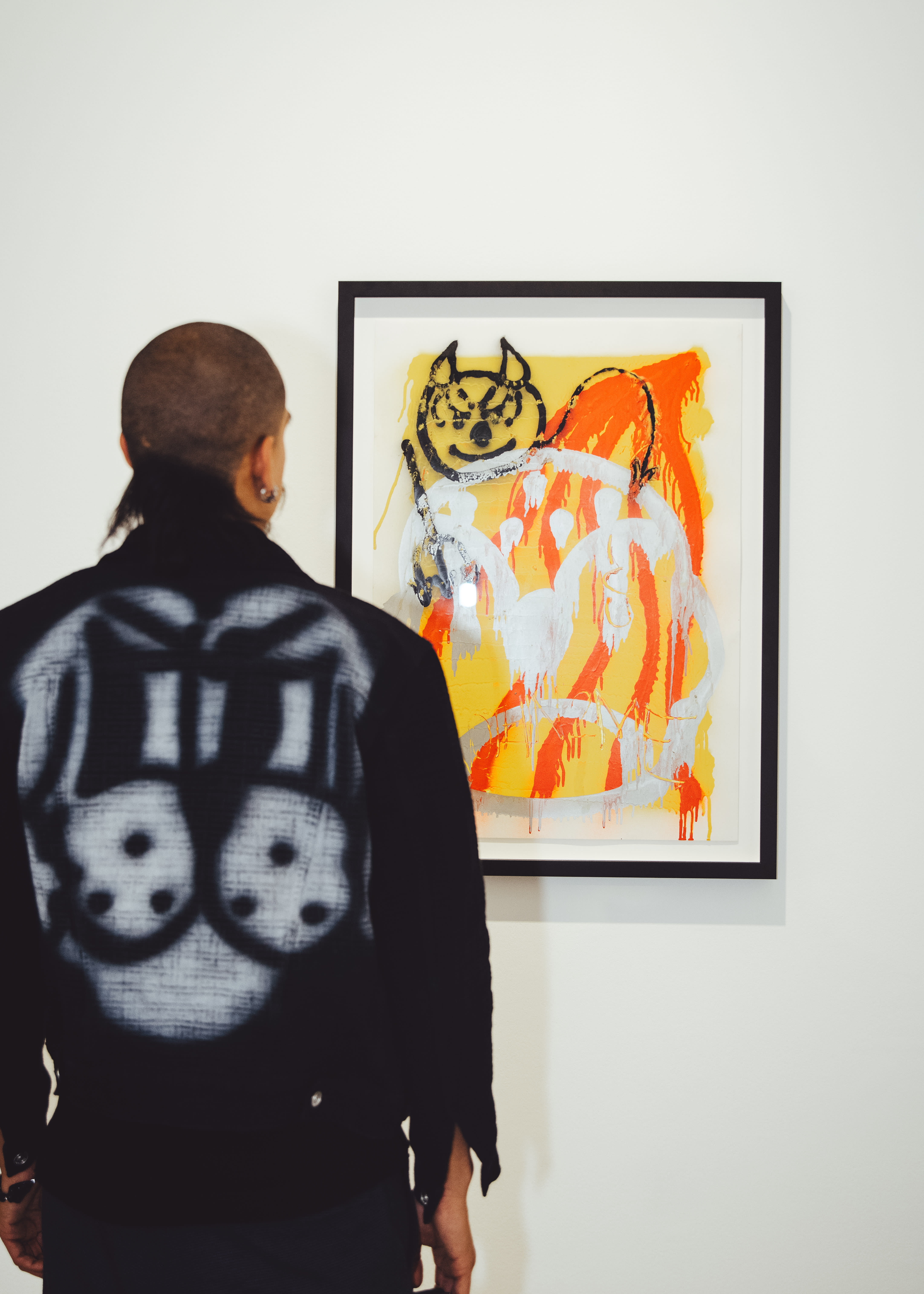 What did you actually get into first: art, tagging or clothes?
Tagging, for sure. Before I started traveling, when I was only in America, I thought Polo was the hardest [label]. I looked up to the Lo-lifes so much. I was like, "I need all the Polo I can get my hands on," because that was the nicest shit you could get at the mall. That was my mindset until I was, like, 18. I would also go thrifting back then—I wasn't that deep in the drip at the time, so I would go hunt for rare Polo pieces too. I was fucking with Filson because they were a heritage Seattle brand from early, too. That hunter/fly-fisherman type of drip. 
I remember first seeing your work on the back of Arc'teryx and Stone Island jackets before your string of super high-end collabs. Did you always want to paint on pieces that had a connection to Seattle and the scene you grew up in?
My older homies back then Would be rocking Arcy's , 990s and Filson. Once I got my hands on all that and hit those, I would keep expanding as I discovered.
Hard-wearing shit that also stood the test of time.
Yeah. Stuff that I could just go out and adventure in. Then when I started travelling, I started learning about even more brands which I liked and wanted to work on. I didn't realise how much of an artistic process it was to make clothes back then. I didn't understand art directors, creative directors and all of those roles—people who had a real creative vision which they put into their clothes.
What sort of brands were you feeling and connecting to after experiencing those different cultures?
I knew about the main shit like Louis [Vuitton] , but when I went to Europe that's when I started realising there were whole different levels to this shit. It's crazy seeing these brands that have been around for so long... legends who have had their namesake brands for years. I really respect that legacy. That's hard to me to build something that sticks around like that. Going to Japan was also massively influential for me too just seeing foo's draped out on the daily naturally.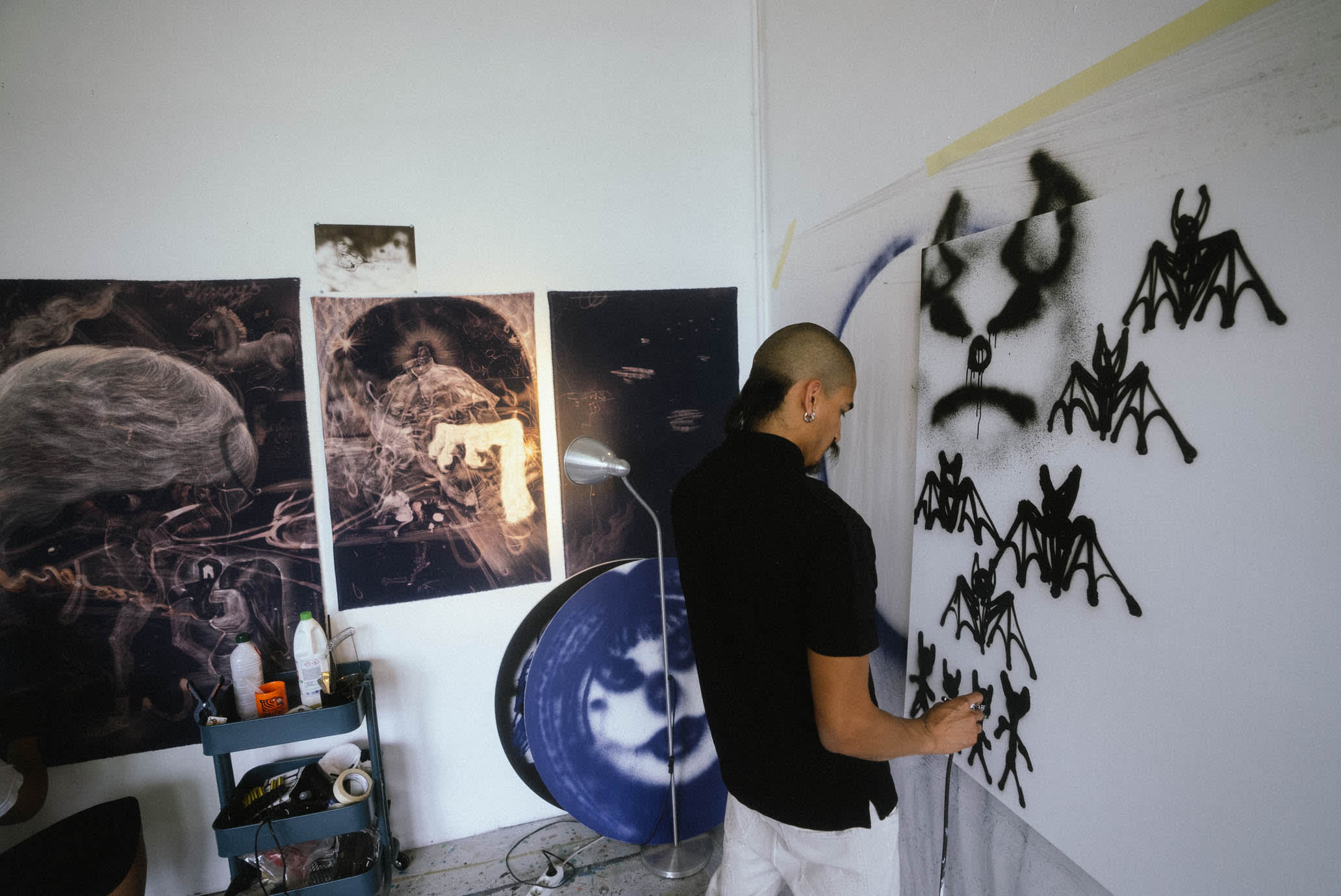 You don't just do this for everybody, so how do you go about choosing your commissions?
If I'm gonna do a commission, they're probably like a homie already to hit me up. And my rule for them is they bring me a piece they value or care about. if it's a piece of clothing someone's been through hella shit in and put value in, I'll do it because it's special to them sentimentally. If it's a designer piece and someone's spent their hard earned money on it , they can determine it's value by that. But that's when it comes to commissions. For me, it's just like whatever comes naturally; the majority of stuff you see of mine is just impulsive.
It's now pretty common to see people draw on clothes, but I think the way in which you did it evoked a certain level of emotion and connection not achieved by many others contemporary culture—particularly with the brands you've worked with. Is creating that sort of emotion with your art important to you?
Definitely. I always put my soul into my work, and I really I care about each and every piece. I spend hours on finishing each piece and channeling my emotions into my work. Sometimes it can be chaotic. Sometimes it's happy. It's actually really dependent on my mood at the time.
You've worked with some of the biggest names in the game, and had pieces rocked by Drake, Travis Scott and A$AP Rocky. How did those initial link-ups come about?

I encounter a lot of different people just being out on the road and end up in different situations. I'd say one of the first ones was when I first pulled up to Tokyo, maybe my second night there: one of my homies hit me up and said, "Let's go to this event." So we pulled up and I was rocking a Supreme sample i painted, some one-off shit, but then it turned out it was [A$AP] Rocky's event. I showed him my piece and he fucked with it, so I just passed it to him , he said he'd do it justice. After that I didn't know when I'd see it again. On my birthday a few weeks later I was coming out the escalator to Shibuya crossing after a haircut and my homie showed me he was rocking it. 
You've gone on to work with Matthew Williams at Givenchy and have done some crazy work with Veillance. How did those high-end collabs come about?
Being Veillance's first artist collaboration was a crazy moment for me, particularly from someone who just rocked—and worked on—a load of Arc'teryx back in the day.
So he'd seen your work on Veillance, Stone Island jackets and Arcy's and wanted to work with you on Givenchy pieces?

He really honed in on my body of work. That's why a lot of the pieces you see in the Givenchy in particular, look like a lot of my earlier shit. My og designs blasted on luxury. It's a celebration of that discovery on my work and staying true to it. Everything We've worked on has stayed super true and connected really naturally. It's still my shit, but elevated with Givenchy's craftsmanship.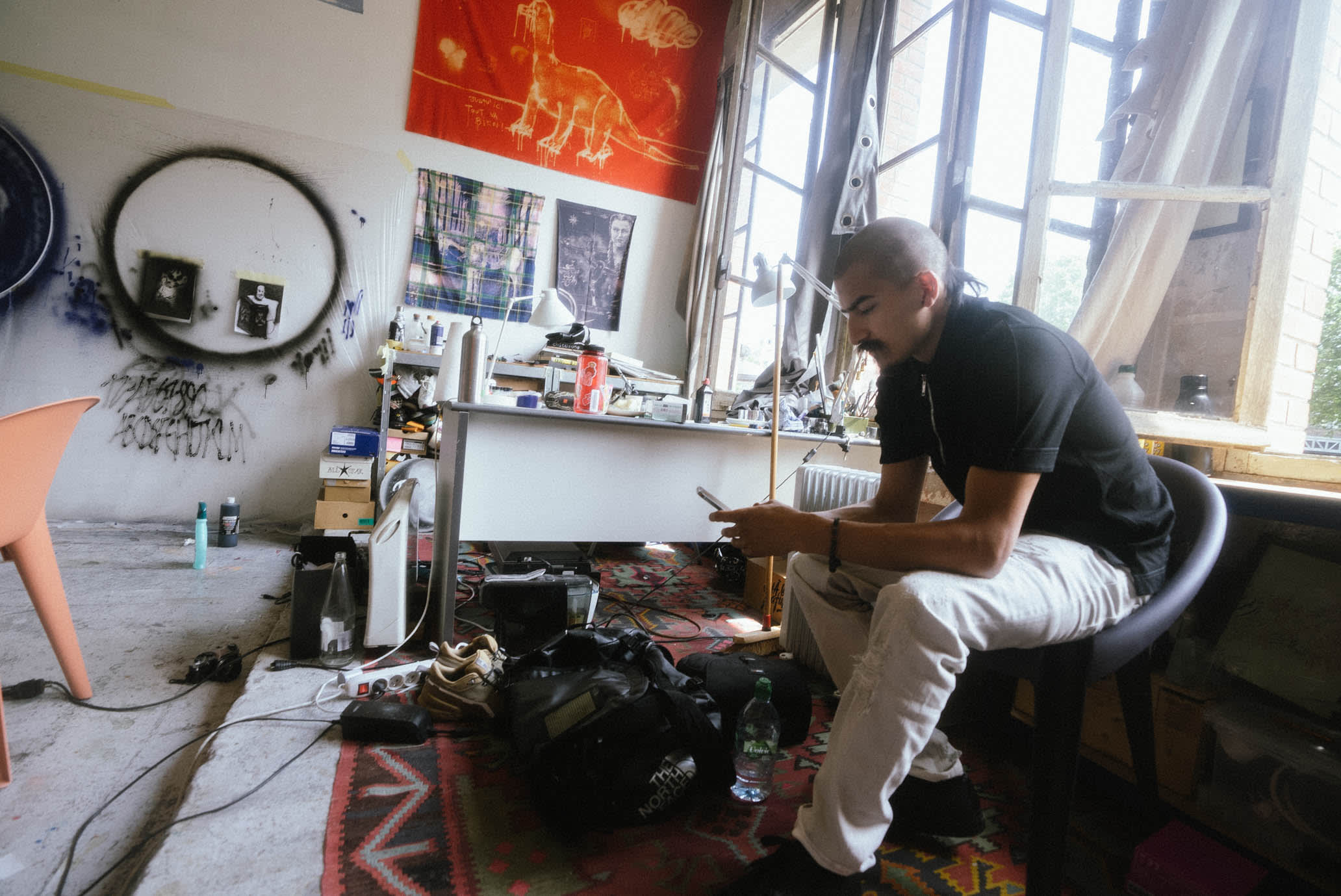 What's the favourite thing you've worked on, personally?
My favourite thing is actually a new style I've developed for my fine art. More textures… my line works on different materials and settings. You're gonna see that shit soon! I'm just gonna keep running this shit and see where it takes me.
Who are some of your favourite graffiti writers right now from the UK?
10foot is all I really see out here! There's so much shit I jus' see through most of it.
Events like this Always Change, Never Change  exhibition are great for people in London to walk into as a casual art fan. There have been people walking by who are instantly drawn into the space and your work. How did this exhibition come together?
I was in Paris in the beginning of the year and every time I'm there, I have to check in with [Wu] Yué. Having already worked together a lot, the chemistry was always there. Our styles are so different but we use some of the same mediums, so it just blends well together. 
Always Change, Never Change—as a name—sat right because it's representative of us; we're very core to our roots yet we're always trying to improve with what we're doing. I learned more about collaborative composition and how my simple drawings mesh with realistic detailed ones, from working with Wu. I'm excited to be putting this together with OMNI because they're embracing with the next generation of artists.
Get a closer look at OMNI below, and see Wu Yué and CHITO's collaborative 'Always Change, Never Change' exhibition at OMNI on 56-57 Eastcastle Street in London now.