Bella Hadid Pledges to Donate Fashion Week Earnings to Ukraine Relief
The 25-year-old model announced the move via Instagram on Wednesday, writing: 'I stand along side every person that has been affected by this war.'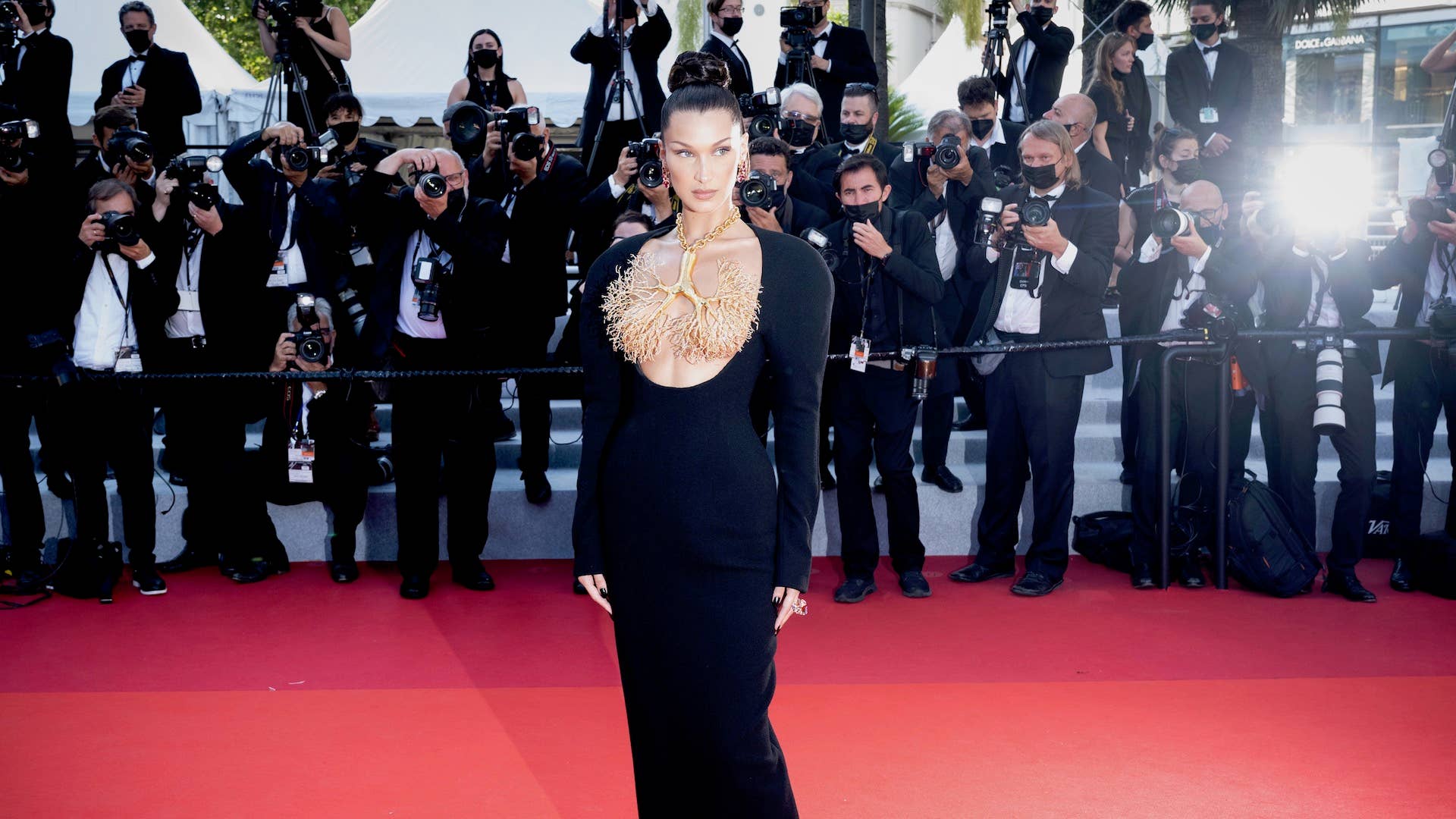 Getty
Image via Getty/Samir Hussein/WireImage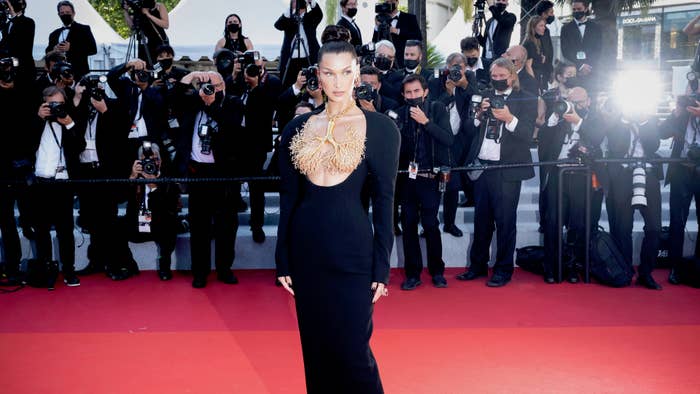 Bella Hadid is showing support for Ukraine.
On Wednesday, the 25-year-old supermodel announced she would donate her 2022 fashion week earnings to Ukrainian relief efforts. The pledge came just weeks Russian President Vladimir Putin launched a full-scale invasion of the neighboring country. According to the United Nations, the conflict has resulted in more than 500 civilian deaths and nearly 1,000 injuries; however, experts believe the death toll is likely much higher.
"To watch my Ukrainian friends and colleagues working hard here in Europe, so close but so far from their families/friends/homes in Ukraine who are experiencing one of many brutal occupations and invasions happening right now in the world is a very emotional and humbling experience for me," Bella wrote on Instagram. "We rarely have control of our work schedules and this week has really shown me the strength and perseverance of the people around me who are going through pure terror. To hear their stories and emotions first hand is devastating and I wholeheartedly stand with them in support. I stand along side every person that has been affected by this war and the innocent people who's lives have been changed forever from the hands of 'power.'"
She concluded her message by listing countries that have been devastated by war, military occupations, and "power trippers." The nations included Yemen, Ethiopia, Afghanistan, Haiti, Myanmar, Somalia, and Lebanon.
Bella follows in the footsteps of her older sister, Gigi Hadid, who pledged to donate her fashion week earnings to organizations that provide medical and refugee aid for both Ukrainians and Palestinians. 
"Our eyes and hearts must be open to all human injustice," Gigi wrote on Instagram. "May we all see each other as brothers and sisters, beyond politics, beyond race, beyond religion. At the the end of the day, innocent lives pay for war- not leaders. HANDS OFF UKRAINE. HANDS OFF PALESTINE. PEACE. PEACE. PEACE."