Young Thug Rocks 1017 Chain, Gucci Mane Responds: 'Everything Is Perfect Now'
The Georgia titans trade mutual respect on Instagram.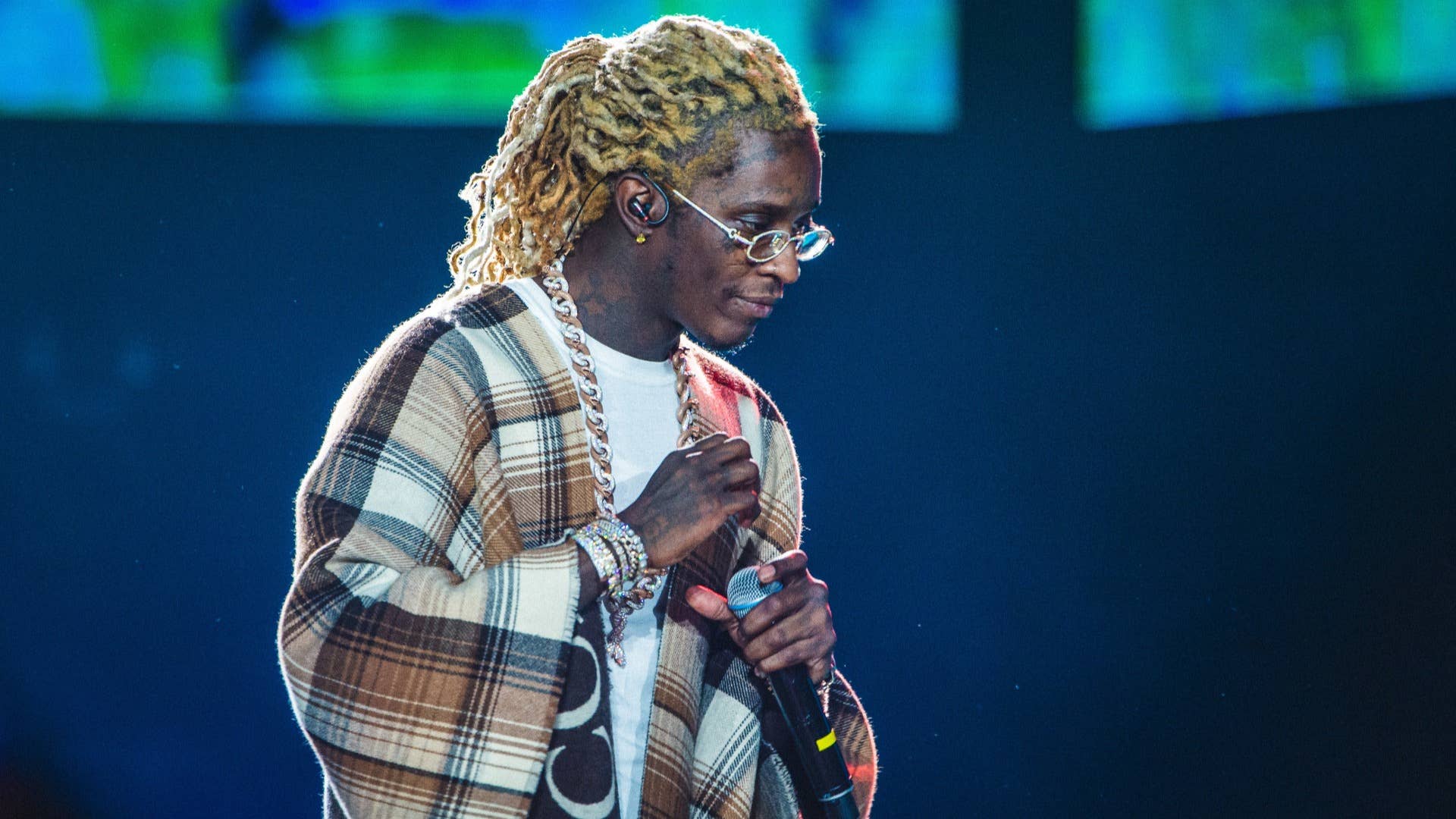 Getty
Image via Getty/Joseph Okpako/WireImage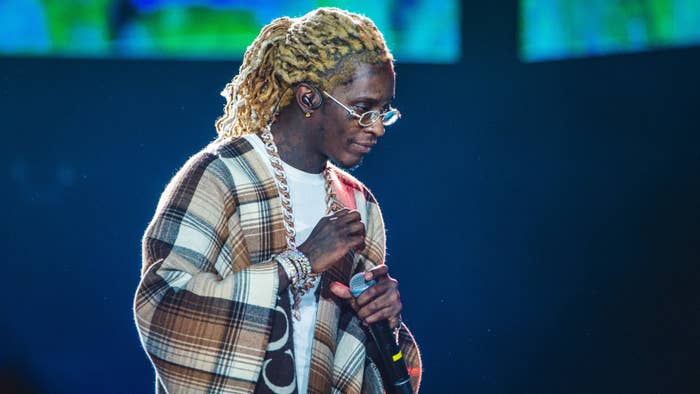 Young Thug is repping 1017 Eskimo in a decidedly prominent way.
On Thursday, Thugger showed off a fresh 1017 chain in an Instagram Stories update and a post that showed the piece standing out among his currently-rocked collection:
The display is notable, of course, due to Thugger and Gucci Mane's extended history dating back to the beginning of Thugger's rise to inarguable pop prominence. Guwop quickly expressed support for Thugger's 1017 repping, stating in the comments that Thugger was his "twin" and "everything is perfect now."
In a 2016 XXLinterview, Guwop reflected on the early career advice he gave Thugger, specifically noting the importance of thinking like a brand.
"I always used to tell Thug, 'You signed to me, but at the end of the day, you the boss of Young Thug Entertainment," he said at the time. "You Young Thug Records like I'm Gucci Records. I gotta manage me. If somebody tell me to be somewhere, I gotta make sure I'm there. Can't nobody make sure I'm there but me.' I used to always preach that to them."
Below, revisit Gucci Mane and Young Thug's "Guwop Home" to properly ease into the weekend: