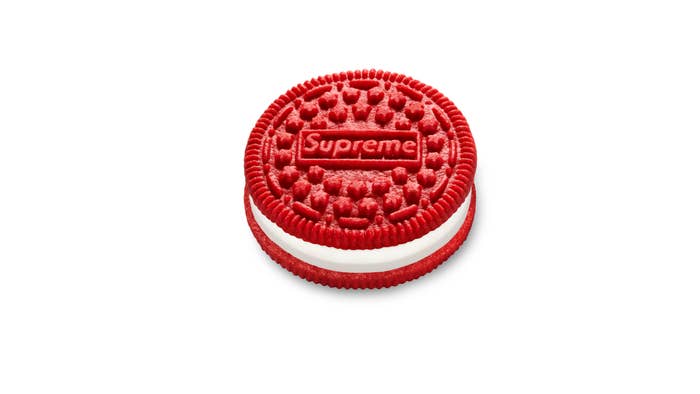 Even as we all remain lodged in COVID-19 madness, it's hard not to let loose at least a quick smirk whenever you're reminded that a Supreme x Oreo collab is a real thing that actually exists. 
And early Wednesday, Supreme further teased the collab's release by enlisting the unparalleled Instagram services of none other than Bread Face (@breadfaceblog).
Supreme x Oreo cookies will be available starting March 26. Due to the aforementioned novel coronavirus, stores in regions including the U.S., France, and the U.K. are currently closed. As consolation, Supreme is waiving shipping fees for any online orders exceeding $150.
And if you miss the chance at procuring Supreme x Oreo cookies, which recently saw listings in the neighborhood of thousands of dollars on eBay, perhaps consider instead spending your money on something from Bread Face's range of Patreon options. An easy $2 per month, for example, helps keep the bread-centered feed going strong.
The Oreo collab (which is packaged as a three-cookie experience) is part of a recently unveiled Spring/Summer drop from Supreme that also saw the inclusion in promo materials of the infamous 2Pac hologram:
The collection, also featuring a Spalding x Supreme basketball and Supreme-branded Ziploc bags, put the hologram on a skate deck.