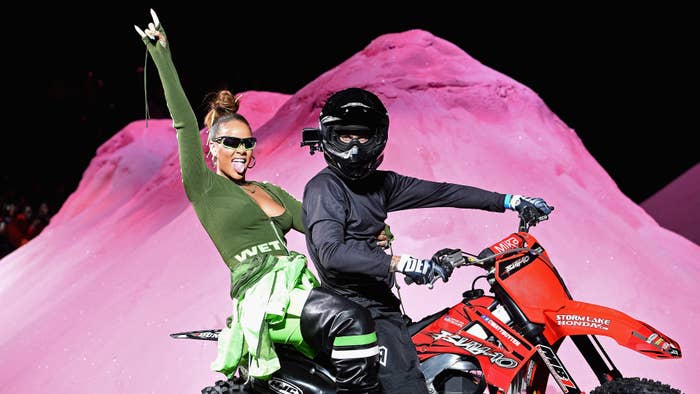 Rihanna's Fenty x Puma collaboration is being revived.
The news was announced early Wednesday, albeit with zero details (at least initially) as to what fans could expect with the sub-brand's return. In short, Puma confirmed it had started a new partnership with Rihanna.
"She's back," Puma CEO Arne Freundt said.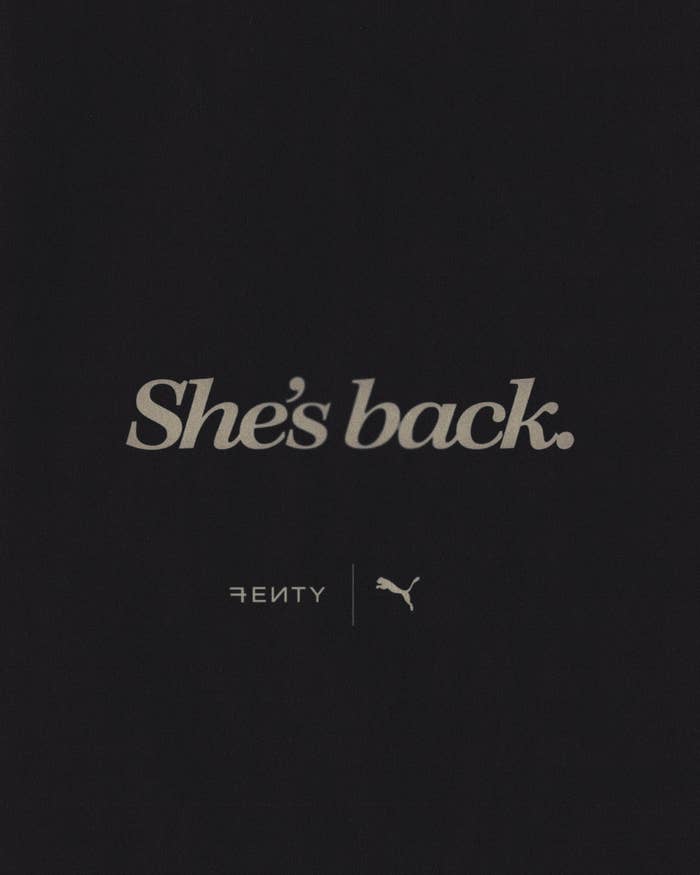 In 2014, Rihanna was tapped by Puma to serve as both its Women's Training Ambassador and its Women's Creative Director. At the time, the pairing was billed as a multi-year partnership.
"It's great to find a brand that celebrates strength and individuality," Rihanna said when announcing the partnership that December. "I couldn't think of a more perfect partner to collaborate with as a creative director. I'm excited for you to see what PUMA and I come up with."
During New York Fashion Week proceedings in February 2016, Rihanna walked the runway as part of the presentation for the first-ever full season Fenty Puma collection. The show was preceded in 2015 by the line's Creeper sneaker, which proved to be an immediate hit.
While the bulk of Fenty coverage in recent years has focused on the ongoing series of Savage X Fenty shows on Prime Video, it's worth noting that 2019 saw Rihanna becoming the first woman to start an original luxury house under LVMH. However, a pause for LVMH's Fenty line was later initiated in 2021.
Rihanna is currently fresh off headlining the Apple Music Super Bowl Halftime Show, which included stage design by Willo Perron. Speaking with Jordan Rose for Complex about the production, as seen in full here, Perron revealed that it took "around five to six months" to develop the stage design.
Later this month, Rihanna will perform at the Oscars, where she's up for Best Original Song for the Black Panther: Wakanda Forever single "Lift Me Up."