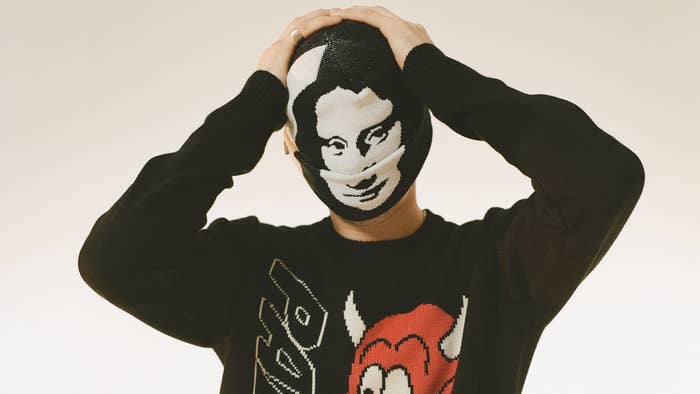 Palace isn't fucking around when it comes to the vast assortment of pieces it's assembled for its soon-to-launch Spring 2023 collection.
A highlight from the wide-ranging assortment sees the London-based brand employing the striking design presence of a devil and an angel atop the shoulders of a varsity jacket, although this particular piece is far from the only one that's certain to turn heads this season.
Those looking to participate in this chapter of the ongoing Palace story should know that online sales in the U.S. are slated to launch at 11:00 a.m. ET on Feb. 3. Simultaneously, sales will launch in-person at Palace's New York and Los Angeles locations.
But first, get eyes on these new pieces in action thanks to a selection of @charliejamesyoung-captured lookbook shots below.