UPDATED 10/5, 5:09 p.m. ET:Ye has once again doubled down on defending his "White Lives Matter" t-shirt design.
"Here's my latest response when people ask me why I made a tee that says white lives matter," he wrote in an IG post featuring a photo of the shirt. "THEY DO."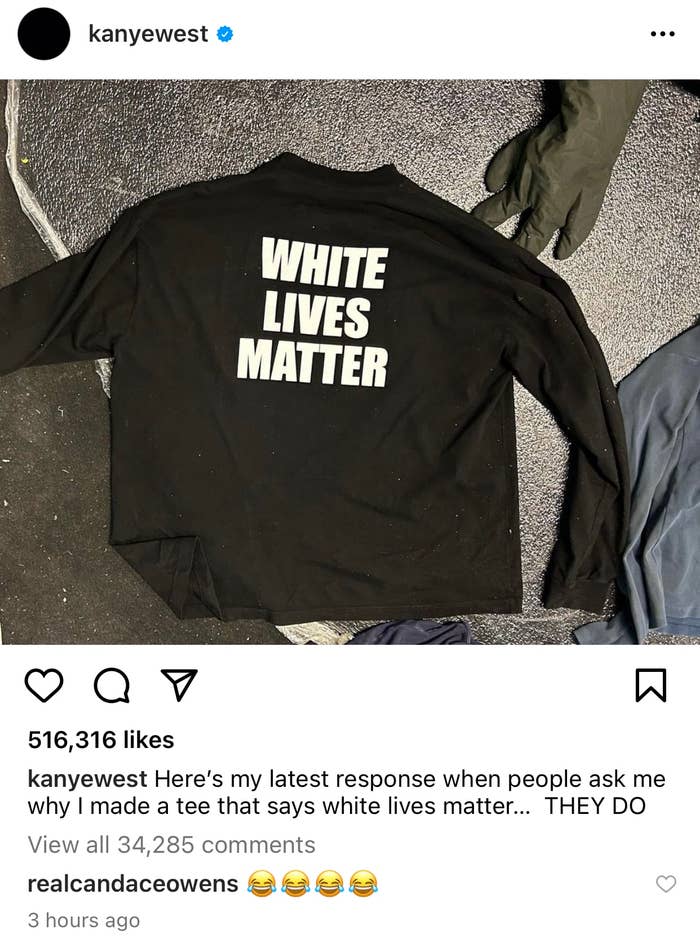 Prior to to that post, Ye suggested that Jamie Foxx play him in a movie.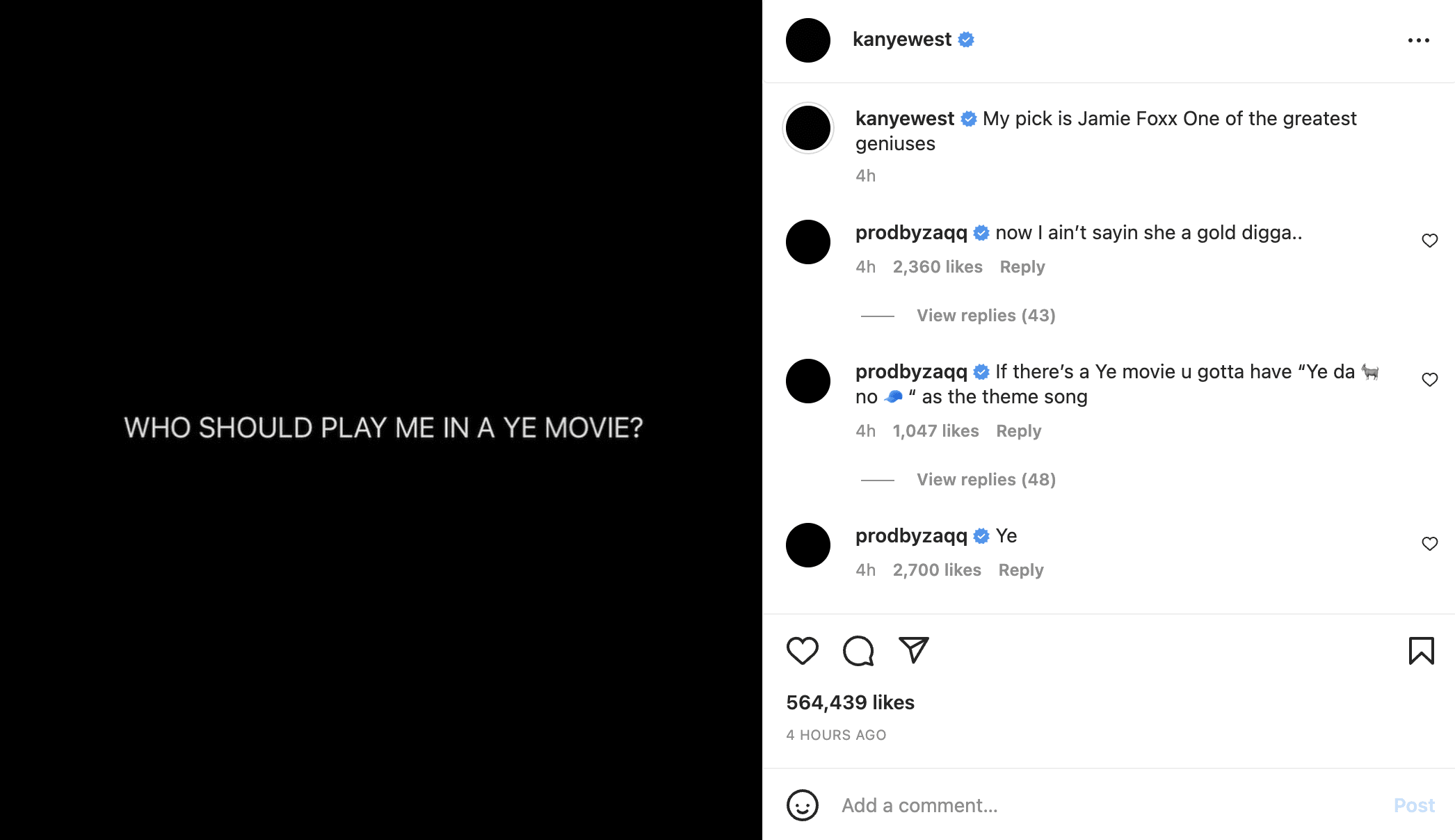 See original story below.
The artist formerly known as Kanye West has addressed the criticism surrounding the "White Lives Matter" t-shirt design included in his and Shayne Oliver's YZY SZN 9 presentation in Paris on Monday.
In an update to his Instagram Stories, Ye called Black Lives Matter a "scam," as seen below.
"Everyone knows that Black Lives Matter was a scam," Ye wrote. "Now its over. You're welcome."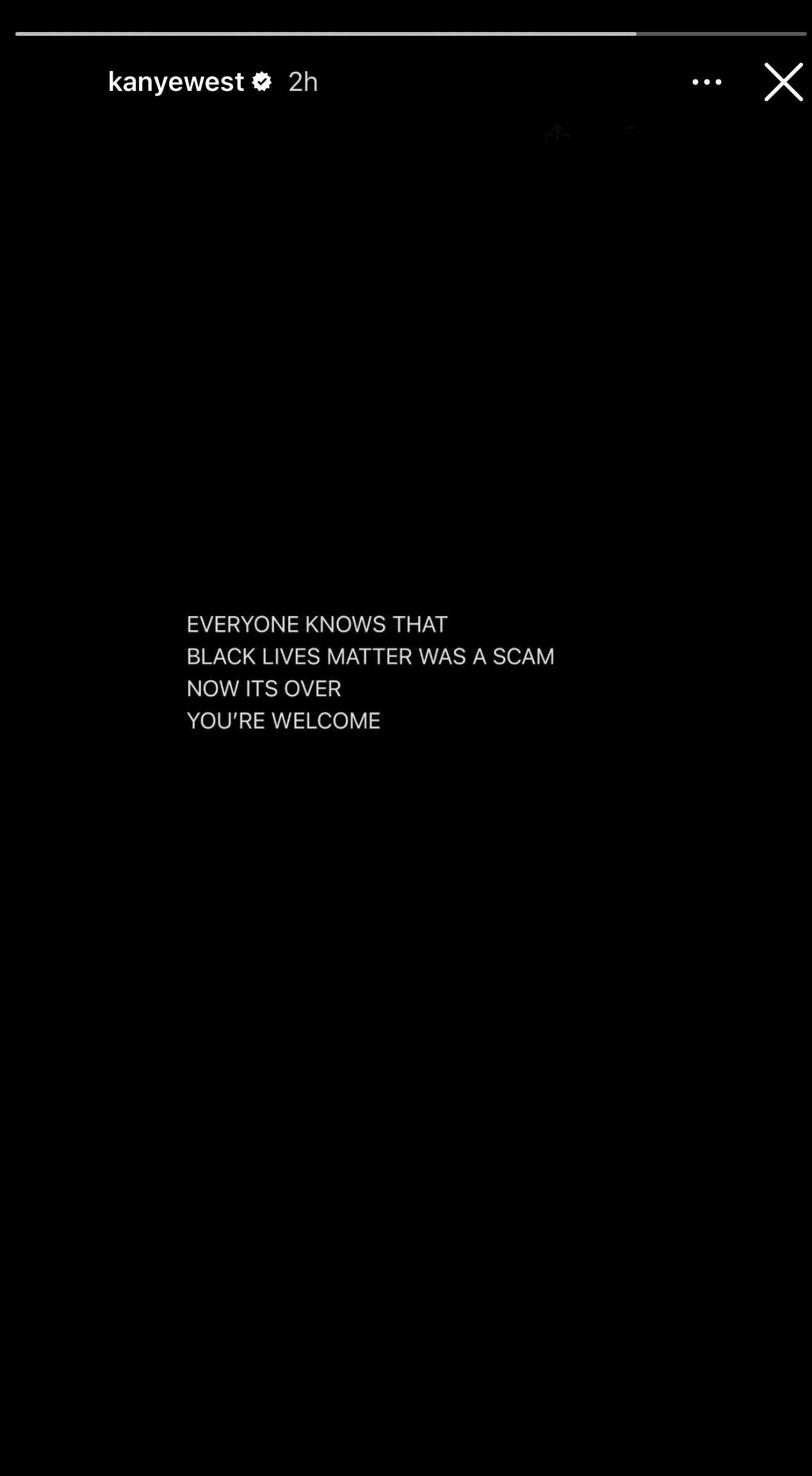 In additional IG updates on Tuesday, Ye asked to "talk about more important things" including, in his words, "how Bernard Arnault killed my best friend." (Arnault is the CEO of LVMH).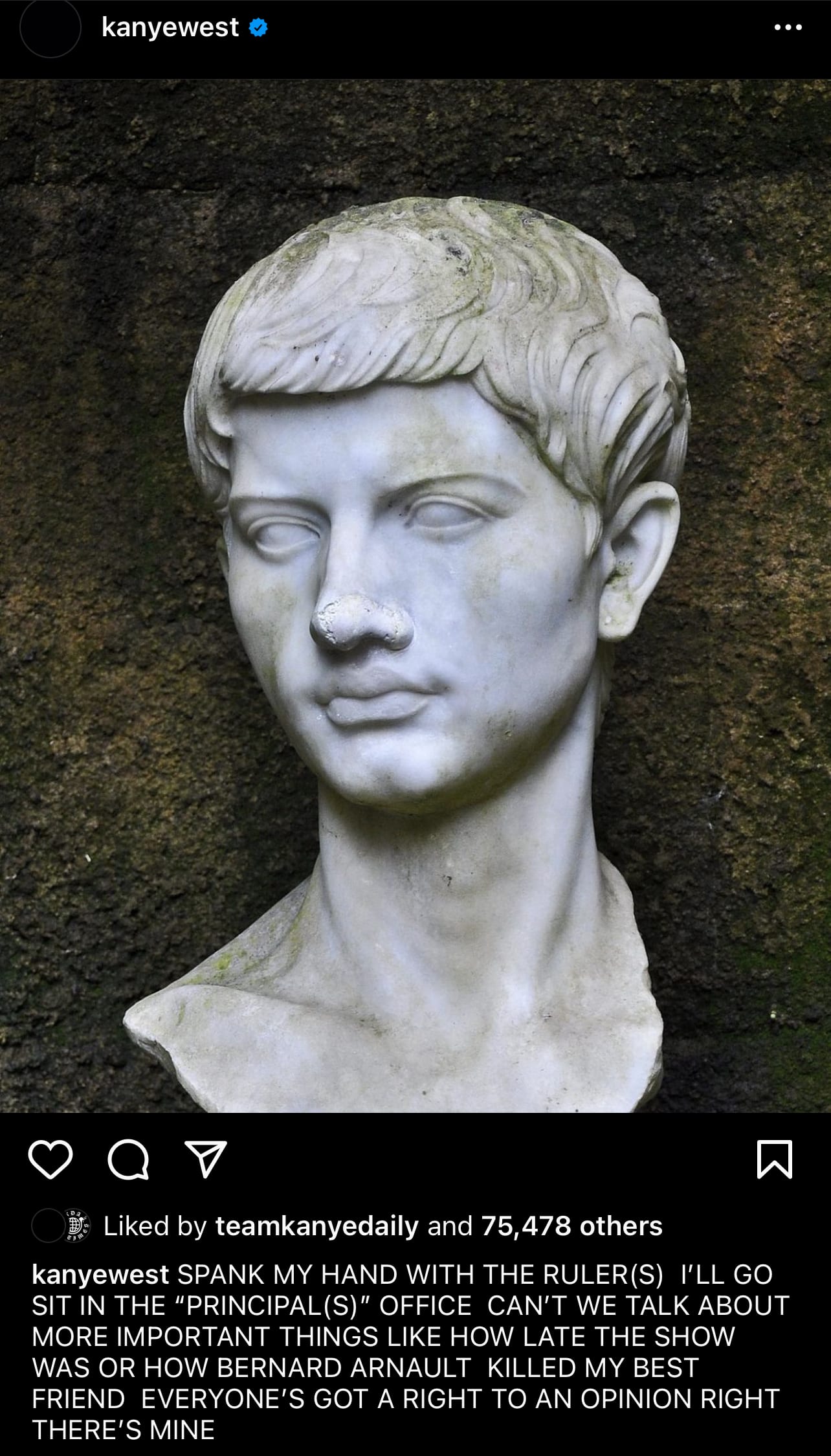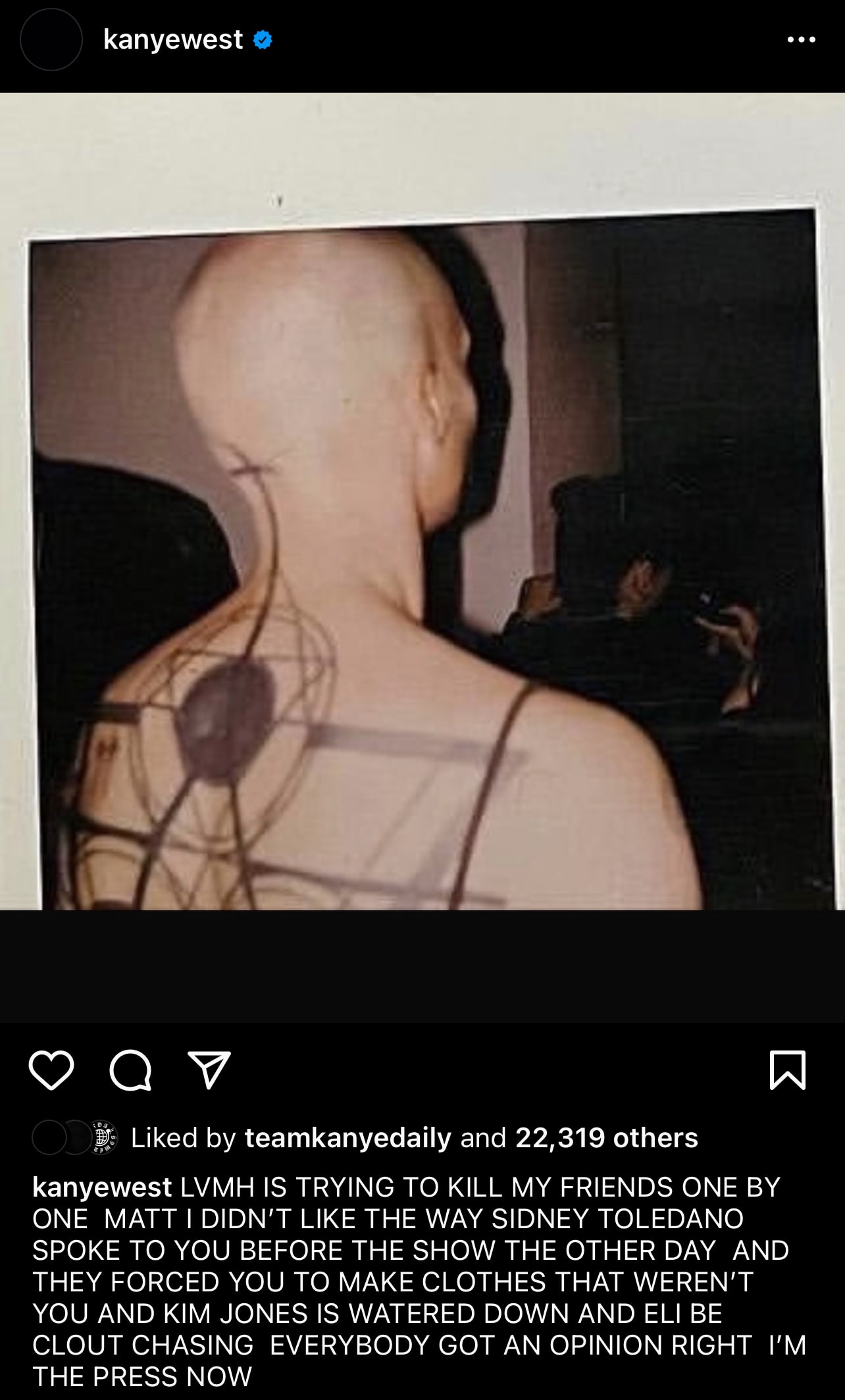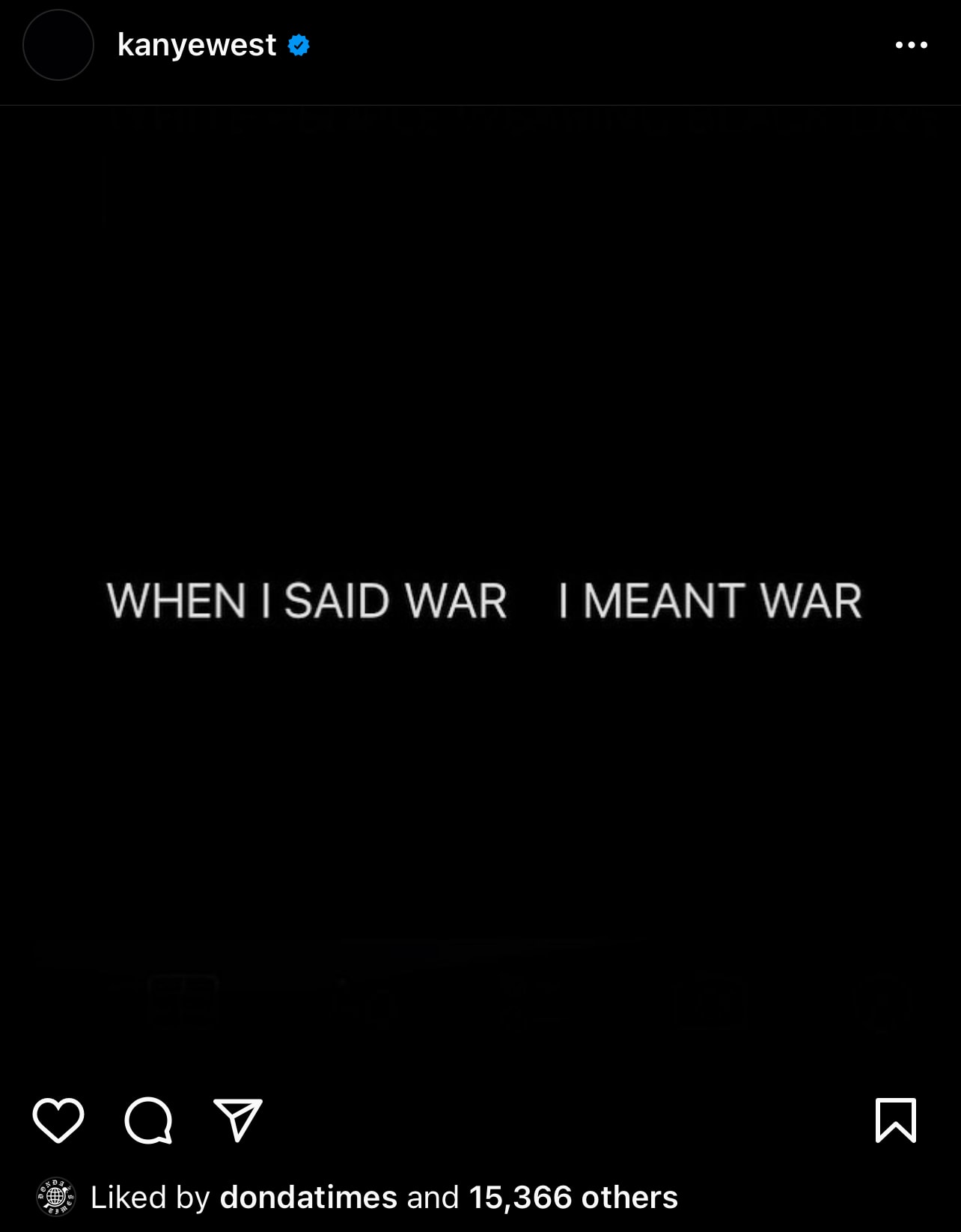 The "White Lives Matter" design first appeared on Ye himself as he addressed attendees at the YZY show on Monday. As the show progressed, several models were also seen wearing the shirt, the front of which features an image of Pope John Paul II. 
Per the Anti-Defamation League, "White Lives Matter" originated in 2015 as a "racist response to the Black Lives Matter movement," which itself was spurred by ongoing instances of police brutality. The movement and the intention behind the BLM phrase stand on their own apart from groups and organizations carrying the name, a fact repeatedly noted among coverage of recent allegations centered on the Black Lives Matter Global Network Foundation.
The Southern Poverty Law Center further notes that WLM can also more specifically be used to refer to the "Neo-Nazi group" responsible for rallies and similar events in recent years. While Ye didn't mention the design in comments delivered amid Monday's YZY SZN 9 show, he did pose for a photo with conservative personality Candace Owens.
Among those to have criticized the design are Boosie Badazz and Jaden Smith, the latter of whom said he "had to dip" during Monday's presentation. Hollywood Unlocked's Jason Lee, who was previously named as Ye's head of media and partnerships and has since left the position, spoke out against the move.
"I love Ye as a person, and I support free speech. But this is gaslighting black people and empowering white supremacy," Lee wrote on Instagram on Tuesday. "Not sure if he has any friends left to tell him but this is utterly disappointing."