UPDATED 9/14 10:30 a.m. ET: After sharing a new ad soundtracked by Tyler, the Creator last week, his GOLF le FLEUR* brand has unleashed another stylish commercial for the launch of new shades.
Directed by and featuring original music by Tyler, the ad showcases the new colorway for the brand's signature sunglasses, the Sunseeker. The rectangular framed pair of sunglasses retails for $250, and is constructed from 100 percent acetate. Complete with a stylish gold foil-stamped logo on the new black colorway, the sunglasses are available to purchase now via the le FLEUR website.
The commercial features a jazz band struggling to play as they're heckled by three onlookers, including a cleaner who suggests the solution to the problems is a new pair of sunglasses. Once they get ahold of the shades, they're immediately back to playing at the top of their ability. The commercial also features a look at the new le FLEUR silhouette, the Bel-Air, which will arrive later down the line in tortoise-acetate.
See original story below.
In commemoration of the launch of a new hair pick from Tyler, the Creator's GOLF le FLEUR*, a video ad has been released featuring direction and original music from Tyler himself.
The tortoise-acetate pick, which is now available and retails for $35, is housed in a drawer-inspired display and is able to removed from the box using an included ribbon pull.
The ad, meanwhile is directed and soundtracked by Tyler. Luis "Panch" Perez is credited as director of photography, while Tara Razavi is listed as producer. See the full experience above. In addition to the official le FLEUR* site, the new hair picks are also available via the Mohawk General Store and Bergdorf Goodman, among other outlets.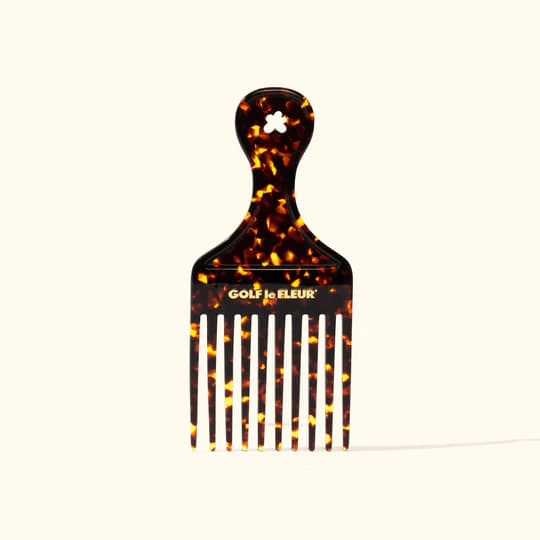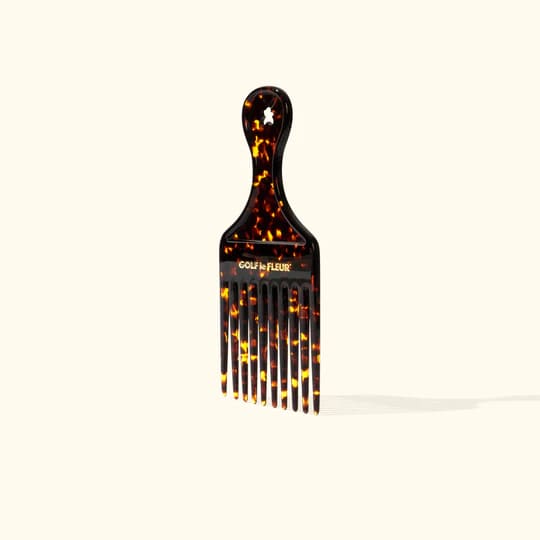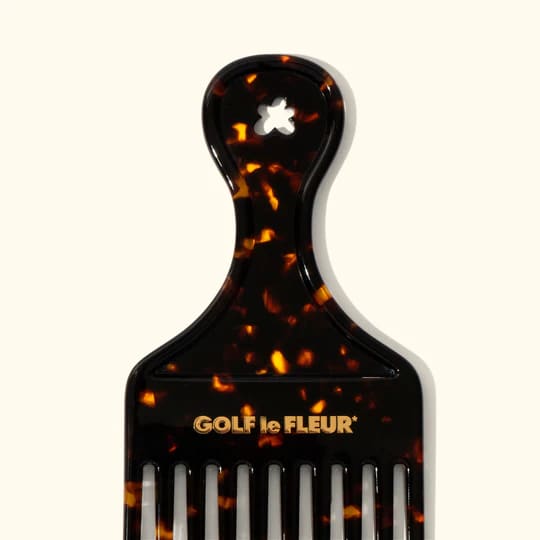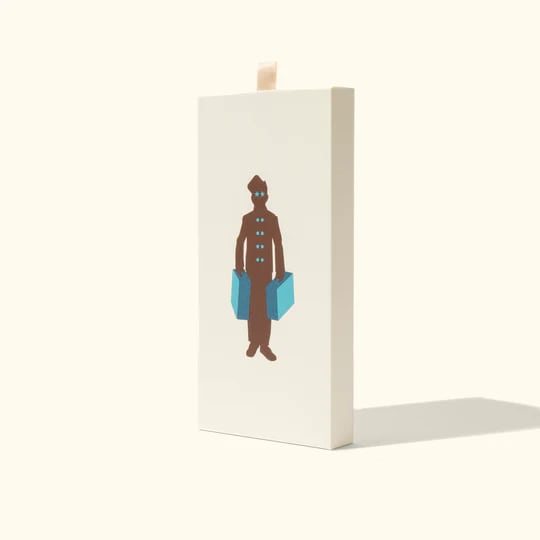 The hair pick launch follows the previous rollout of multiple non-toxic nail polish colorways, which (as seen below) were also given the Tyler-directed ad treatment.
In July, Tyler commemorated the fifth anniversary of his Flower Boy album by sharing some of his favorite moments from the acclaimed era. Revisit that here.