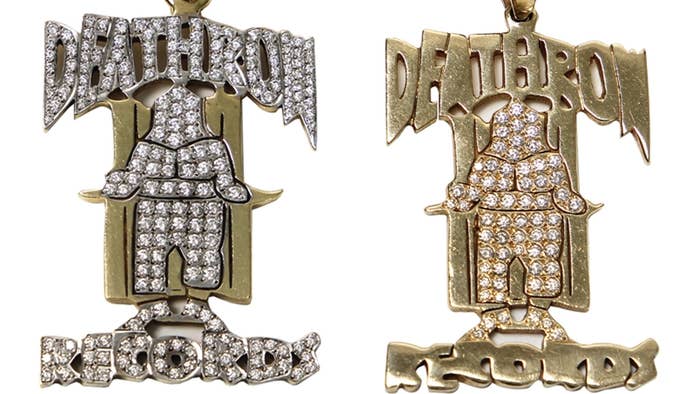 Two Death Row Records pendants are being auctioned off, including one that could end up selling for as much as $1 million.
As first reported by TMZ, the pendants originated from the collection of Reggie Wright Jr., Death Row's former head of security. Listings on the auction site state that both pendants were commissioned by Suge Knight.
The potentially pricier pendant is a 14K gold and diamond pendant listed as being commissioned "for Death Row Records artists such as Tupac Shakur." The "fully iced out" piece is billed as a "holy grail" for rap memorabilia collectors, with the Gotta Have Rock and Roll auction house noting that such a piece was made specifically with the label's top artists in mind, with 2Pac and Snoop Dogg specifically named as examples. The pendant is listed with an estimate between $500,000 and $1 million.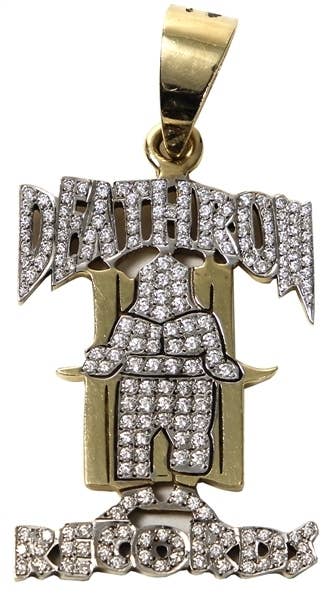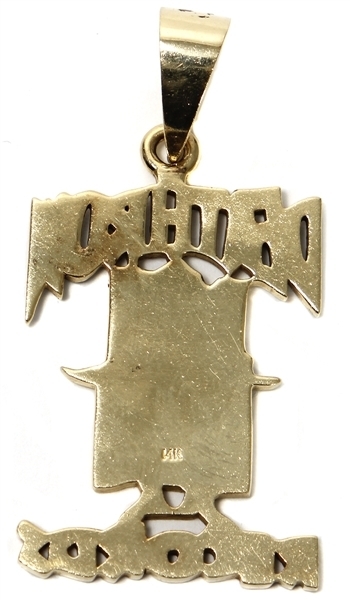 The other pendant, meanwhile, is also a 14K gold and diamond pendant, albeit not "fully iced out" like the previously mentioned piece. It's listed with an estimate between $200,000 and $500,000. Here's how the auction house describes the difference:
"Depending on their rank within the label, they were either given a 1.0CTW. Pave set Diamond Medallion like this, which is 14KT gold and approx. 1.0CTW in Pave Set VS+ Diamonds, or they were given the 3.0 CTW. Diamond Medallion which Tupac wore frequently."