Just over a year after first unveiling his whisky brand Mercer + Prince, ASAP Rocky is starring in its first-ever video campaign.
Titled "Carefully Crafted," the clip—premiering exclusively via Complex—follows Rocky through a stylized take on the bottle's formation. As the whisky makes its way along its journey toward realization, Rocky is seen keeping a watchful eye on every facet of the process. Fittingly, the process is broken down using a new take on Rocky's ASAP acronym—A for artifacts, S for sculpting, A for aroma, and P for packaging.
In March of last year, Rocky expressed gratitude for his Mercer + Prince backers Global Brand Equities and E. & J. Gallo after spending several years looking for partners with a focus on innovation.
"I have been learning about whisky from all over the world for the past decade and wanted to defy the rules to create something unique, while honoring and respecting industry traditions," Rocky, whose long-teased new album is expected to be arriving soon, said at the time.
Notably, Mercer + Prince—which recently expanded its availability to a total of 11 states—is a Canadian Whisky twice distilled, aged a minimum of four years in ex-American white oak barrels, and influenced by Japanese Mizunara Oak. The Japanese Mizunara Oak is key here, as its influence in the process provides a unique taste experience that's said to be stronger than other options.
Rocky's touches are seen all over the brand's public presentation, perhaps most prominently in the truly unique bottle design.
Speaking with Complex, Rocky was kind enough to offer some succinct tips on how best to savor the Mercer + Prince experience. While Rocky prefers to keep it simple with either a neat or on the rocks approach, he also pointed to a pair of choice mixed drink options.
Below, see more of Rocky's Q&A with Mackenzie Cummings-Grady for Complex.
As you celebrate the one-year anniversary of Mercer + Prince, how has the brand grown or changed since it started? How does it feel reaching the brand's one year anniversary?
Mercer + Prince is creativity encapsulated in a bottle. From the exquisite design to the delicious elixir. It all started out on a napkin and to see everything come to life over this year and in this commercial is truly a blessing. It's surreal to finally have Mercer + Prince out in the world and to see all of the love it has been receiving. We've grown a lot, starting in Los Angeles, New York and Atlanta, and now we can be found in 11 states with more coming soon.
Anniversaries are often a time of reflection. Where do you see the brand going in the next year and the future in general?
I am excited to continue to grow this brand as a staple for everyone no matter their background and to use it as a platform to bring different people together. We set out to break traditions and keep innovation at the forefront, therefore the team and I are constantly ideating on how to elevate Mercer + Prince. We have some amazing things in the works and I can't wait for everyone to see it.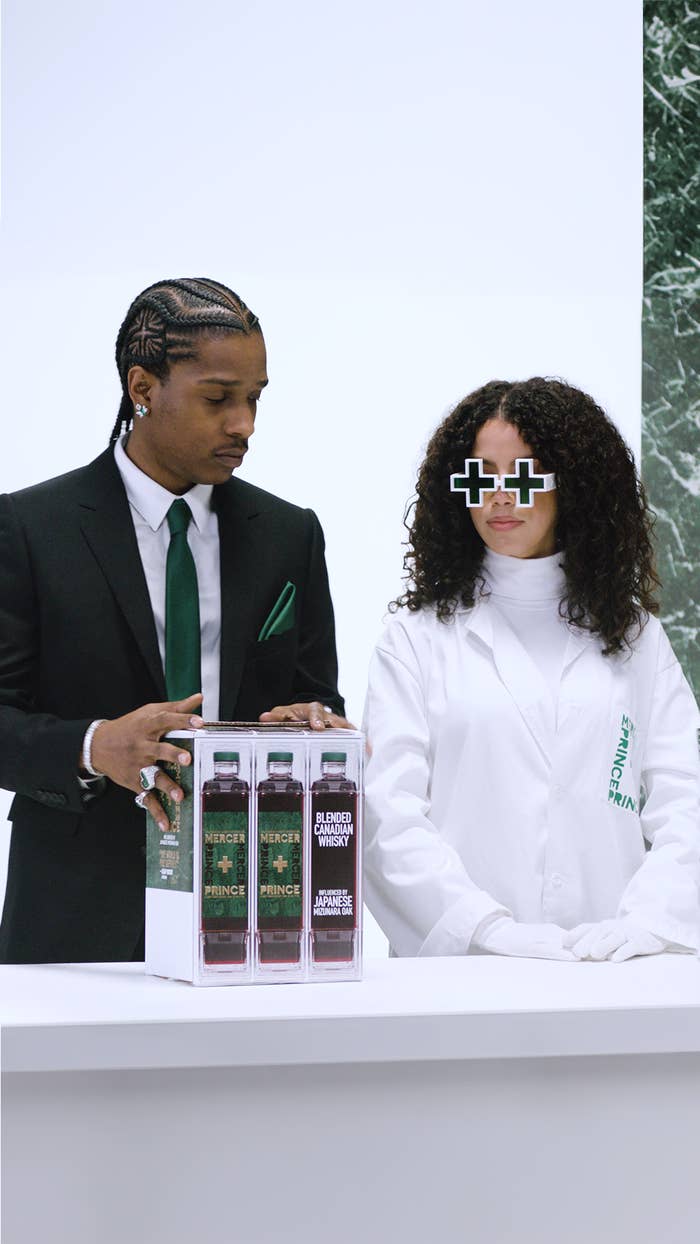 Have you made any improvements or tweaks to the brand that you wish you had made a year ago?
With any new project there are always things to work on and lessons to be learned, but I am very proud of the product that we have created. Mercer + Prince truly stands in its own lane and has proven to consumers to be distinct not only in its taste, but in its design. It has been incredibly rewarding and we look forward to continuing to innovate in the whisky space.
What are some of the best ways people can enjoy your whisky this summer?
I personally prefer it neat or on the rocks, but if you prefer something mixed a classic Pineapple Smash (Mercer + Prince, sugar cane syrup, fresh lime juice, pineapple Juice) or spiked Arnold Palmer does the trick.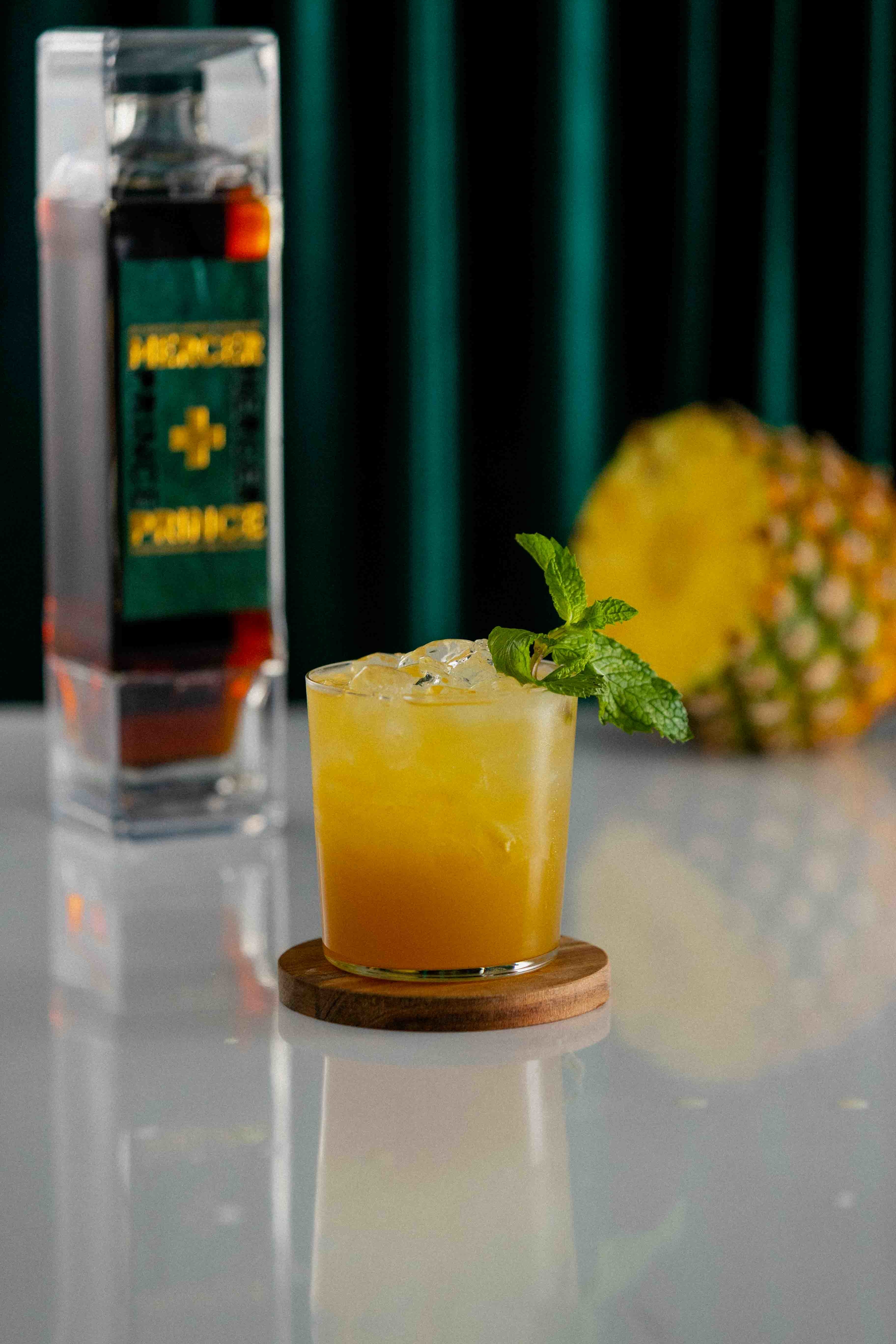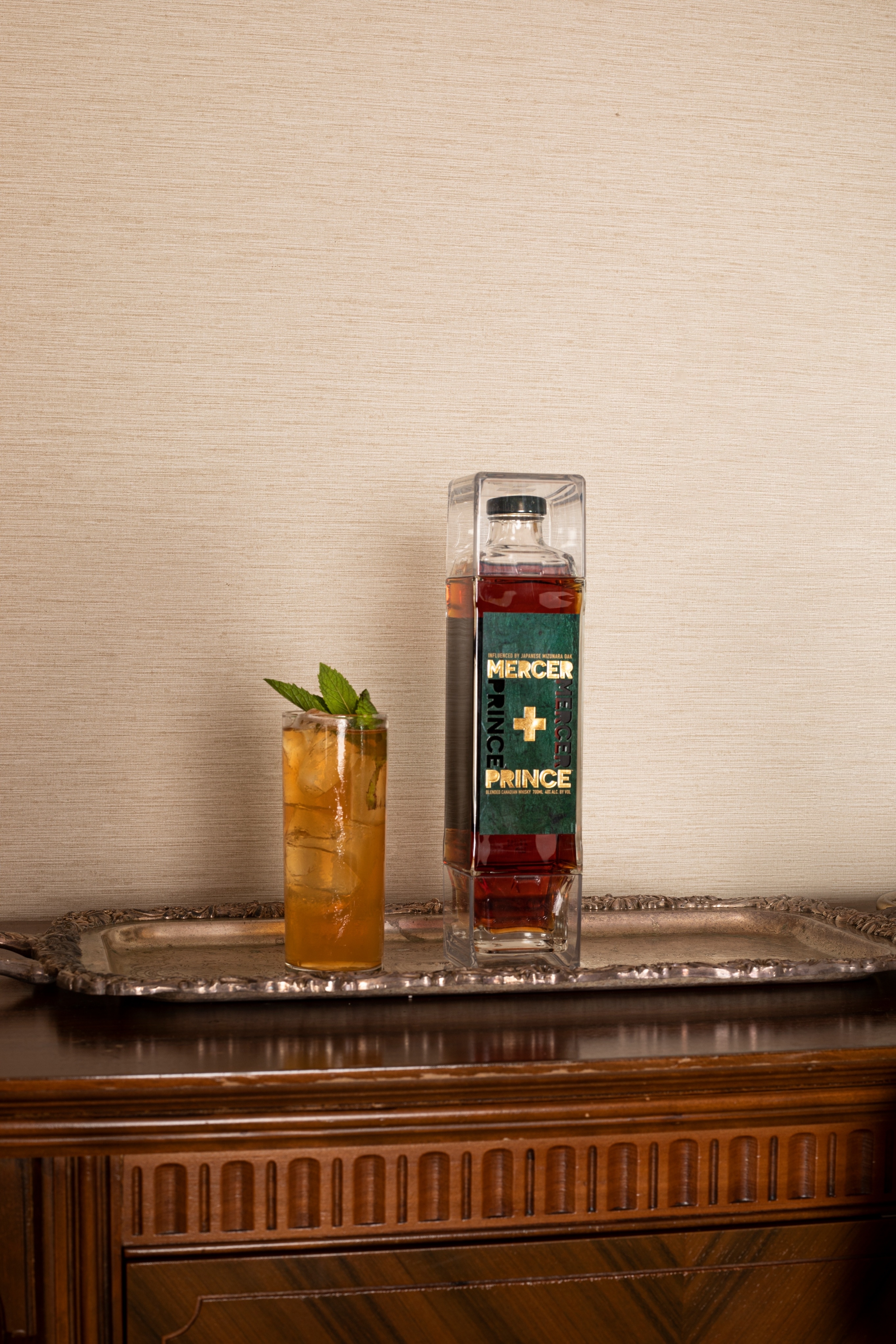 Looking at Mercer + Prince now versus a year ago, do you believe the product has started to chip away at whisky's "masculine façade" as you previously mentioned? What has it been like seeing more women enjoy whiskey?
There is an amazing network of women who enjoy whisky, so we are looking for ways to support and integrate into those communities. On the other side we also have some women who are not typically whisky drinkers but found their place with our elixir. Either way, we love to continue to break down the stereotype of what a whisky drinker looks like and ensure that everyone feels welcome when it comes to Mercer + Prince.
You've spoken at length about how intentional you were when designing this whisky. Tell me more about the bottle's design and how you feel about the design now versus a year ago.
I will always love the design of the bottle. As you know, it was something that I originally sketched on a napkin and didn't think it could actually be created. It feels really good to know that people appreciate the bottle and its design just as much as I do.