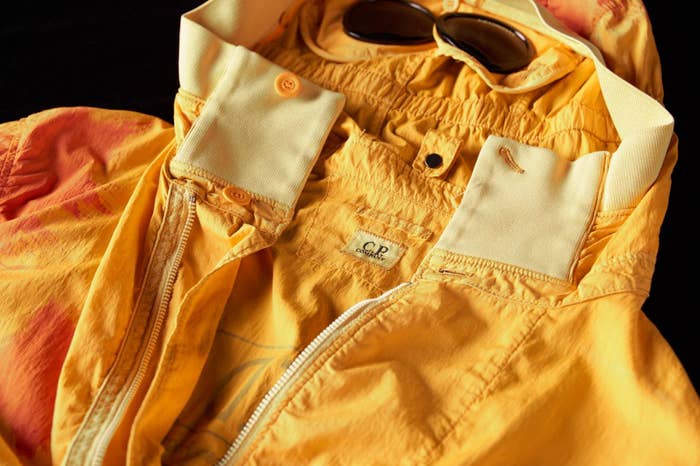 Following the release of its Metropolis Series with Kano, C.P. Company is now aiming to reduce the environmental impact of clothing manufacturing through its on-going SEED line.
Divided into two parts, the first instalment of the Spring/Summer 2023 collection uses ancient natural fibers like nettle and hemp—expertly mixed with premium cotton—to create a woven fabric that is much stronger and stiffer than linen, making it ideal for the brand's structured garments. Built to specifically reduce waste eliminations, shorten the production chain and promote circular manufacturing methods, this material is then used to enhance sportswear garments and create new pieces, like hoodies and tees.
Elsewhere, SEED 2 looks to new frontiers while experimenting with Eco- =Chrome, an updated version of the proprietary fabric that uses Econyl® regenerated nylon yarns from modified fishing nets, and a mix of recycled fleece and organic cotton. Appearing in washed shades of "Slate Grey" and "Faded Orange", the inspiration is once again to head towards a more sustainable path, reducing waste and giving new life to scraps. 
The Spring/Summer 2023 'SEED' collection from C.P. Company is available to buy now from the brand's webstore.