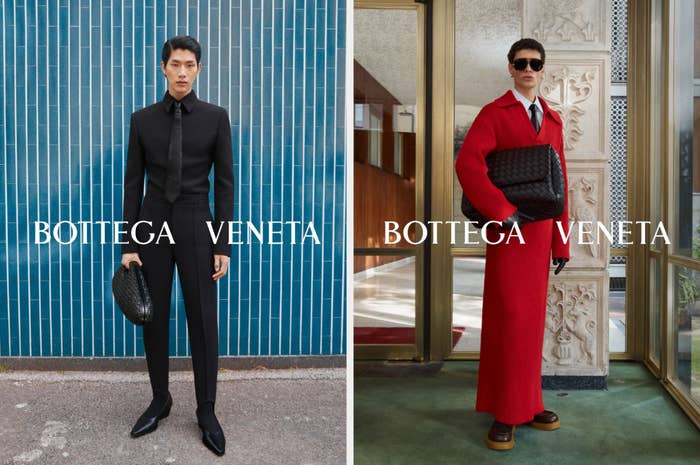 Bottega Veneta, known for its impeccable craftsmanship and contemporary vision, has once again pushed boundaries with its new campaign for Winter 2023.
Taking to the streets of Milan, the Italian luxury fashion house has skilfully blended the core of opulence with innovative and cutting-edge visuals, resulting in a plush line-up that is set to be a must-have for fashion lovers who seek to embody the spirit of winter.
Presented as a series of on-the-go shots under the direction of Matthieu Blazy, the visuals feature a series of characters entering and exiting Milanese entryways and nondescript streets.
Items highlighted throughout include a selection of richly textured leather goods and elongated outerwear, as well as seamlessly perfectly tailored trouser silhouettes and timeless leather boots.
Bottega Veneta has also released a new sartorial video to showcase the collection. Directed by Massimiliano Bomba, a filmmaker who previously helmed the brand's The Craftsmanship video, the FW23 project follows models across everday Milanese settings in a quick-cutting sequence.
You can cop the FW23 collection and watch the new sartorial video now on the brand's offical website.