 In 2013, three friends—Sean Wotherspoon, Chris Russow, and Luke Fracher—opened Round Two, a small boutique that specialized in vintage clothing, in Richmond, Virginia. Four years later, they've expanded to a second location in Los Angeles and become one of the best stores around.
"I always wanted to do well, and thought we were going to kill it, but I had no idea it was going to be the worldwide thing it has become," Fracher says now.
Round Two initially started as a website with the same name. Russow and Wotherspoon used roundtwovintage.com as a platform to sell their thrifted vintage gear and sneakers. At the time, they operated their business out of a storage unit they filled with racks of clothing. They didn't start looking into opening a store until months later. Fracher, who became friends with Wotherspoon because of shared interests in vintage and streetwear, reached out to Wotherspoon to help him sell his old Polo and Air Jordans.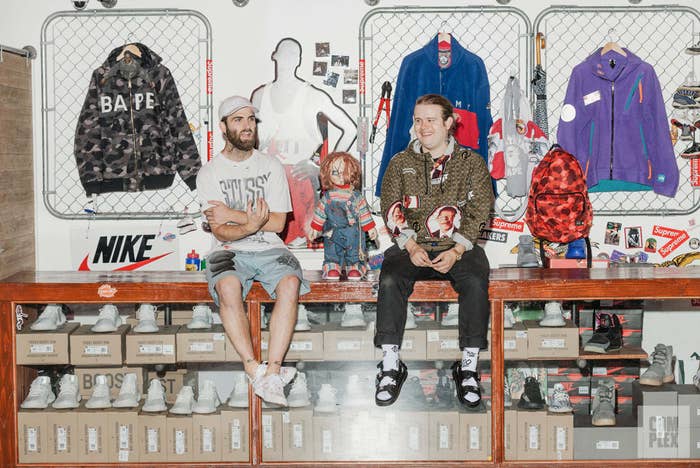 The opportunity to open a brick and mortar came when a spot a couple blocks from the VCU campus opened up on Broad Street in Richmond, a 15-mile stretch that's home to a lot of the retail shops in the city. The rent was affordable, so they jumped at the chance. "It was cheaper to run the store," says Fracher. "So we were like, might as well try it." The shop became the go-to spot for all of the local sneakerheads and vintage and streetwear collectors. "When I first moved to Richmond, there was a lot of cool boutiques, probably like four or five, but they all closed during the Recession," Fracher adds. "We filled a void."
In October 2015, Round Two opened its second location in L.A., between Fairfax Avenue and La Brea Avenue, and instantly saw success. There were roughly 100 people lined up outside of the shop during the grand opening. "I think it really popped because we had a great location, and the right people found out about us," Round Two's director of marketing, Justin Esposito, says.
Round Two found their niche in L.A.'s market selling a mix of vintage gear, streetwear, and sneakers. "I don't remember a time where I haven't been out at night or out at a spot where I didn't see someone rocking a piece from our store," says Esposito.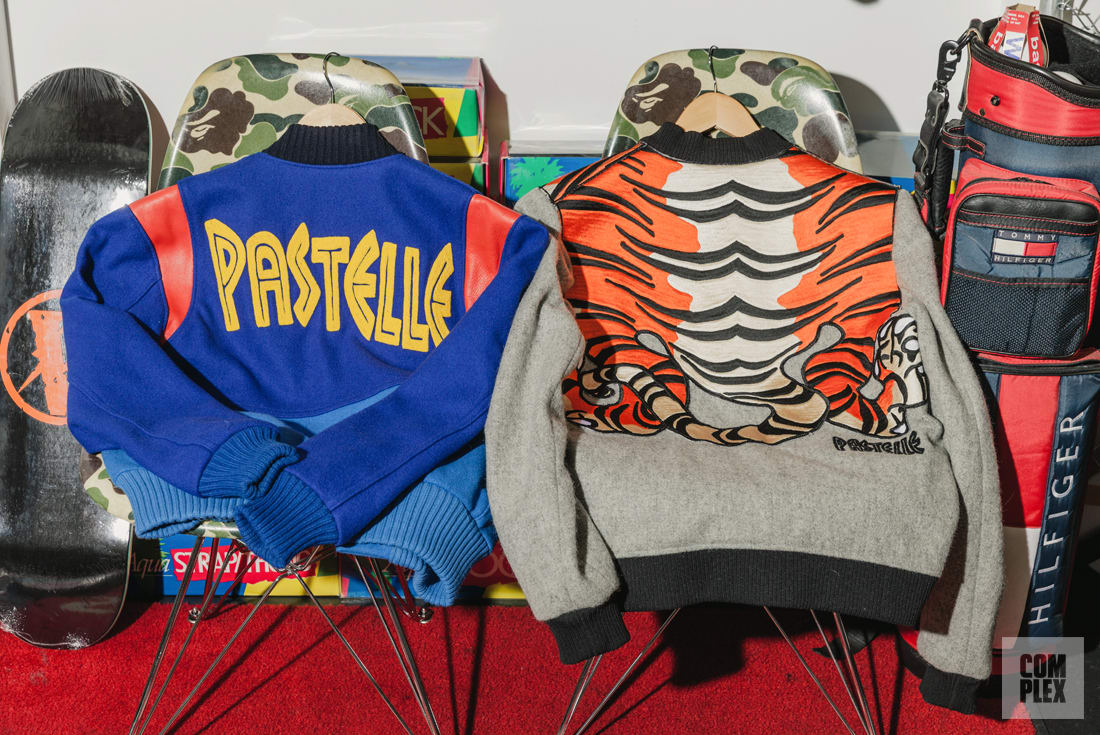 Their collection of vintage gear—including the Polo NASA jackets that can fetch between $2,000 and $3,000, and hundreds of '90s rap T-shirts—and rare streetwear pieces like Supreme box logo tees have attracted some of the biggest names in hip-hop and fashion today. ASAP Rocky, Playboi Carti, Travis Scott, Lil Yachty, Kendall Jenner, ASAP Ferg, and Virgil Abloh are all fans. "Every time I'm not here I tell everybody in the world about this store," Yachty has said in an episode of Round Two's YouTube series, which they started in April 2015.
Even Tommy Hilfiger has stopped by Round Two. "Tommy Hilfiger was in Round Two buying every single piece of Tommy Hilfiger 'cause he wanted to build an archive for himself," Esposito recalls with a laugh. "He said he forgot to do it in the '90s. That's insane."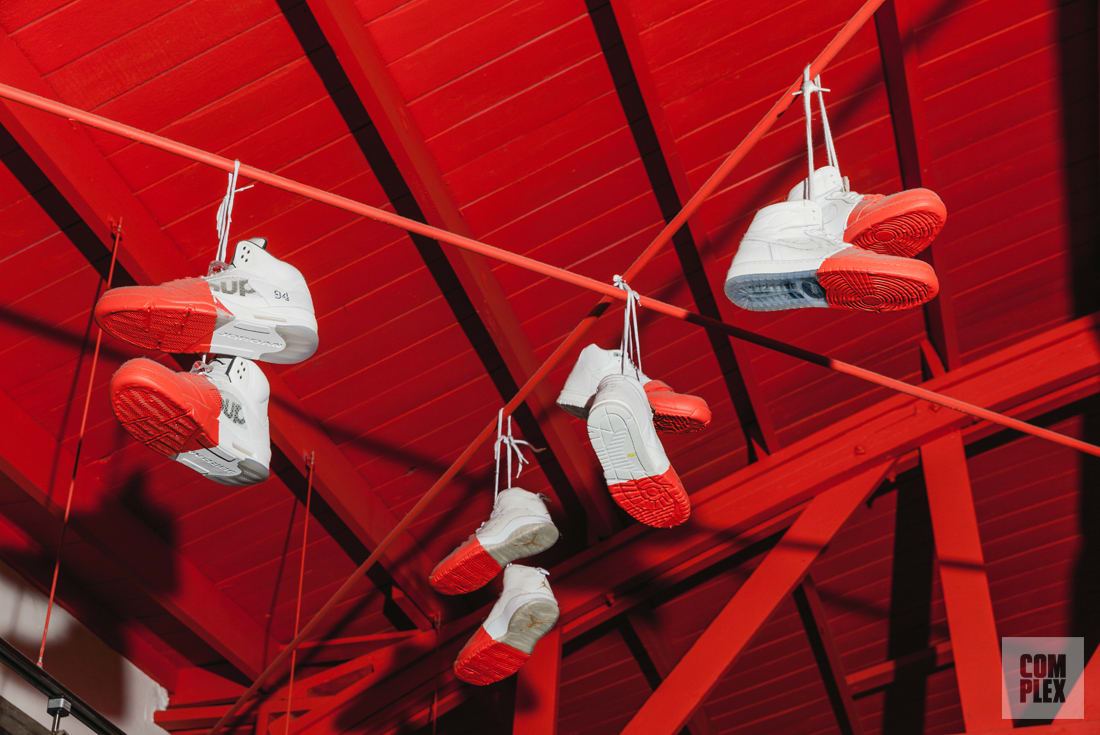 Round Two's founders credit their YouTube channel as the main reason for their rapid growth. Close to 95,000 subscribers tune in to get a look at their day-to-days and a behind the scenes look at what happens at their shops. They feature the staff buying, selling, and trading products, cameos from celebrity shoppers, and the staff in short skits that appear around halfway through each episode. The videos are around 50 minutes on average, but the lengthy presentation seems to have paid off for them. "I was hesitant and pushed back a little bit [at first]," Fracher says about Round Two's YouTube channel, "but I'm obviously very fuckin' happy that we did it."
In 2015, the shop also made noise when Wotherspoon posted photos of himself on Instagram dipping the highly-coveted Supreme x Air Jordan 5 in red paint. "We really noticed a spike in people coming to the store and discovering us for the first time after that happened," says Esposito.
YouTube channel aside, they also credit Theophilus London, ASAP Bari, and Ian Connor for helping spread the word about Round Two. "[They] all came to the shop frequently the first summer we were open," Esposito says. "Those three dudes kinda helped us set the tone for the store. They did a lot for the Round Two community."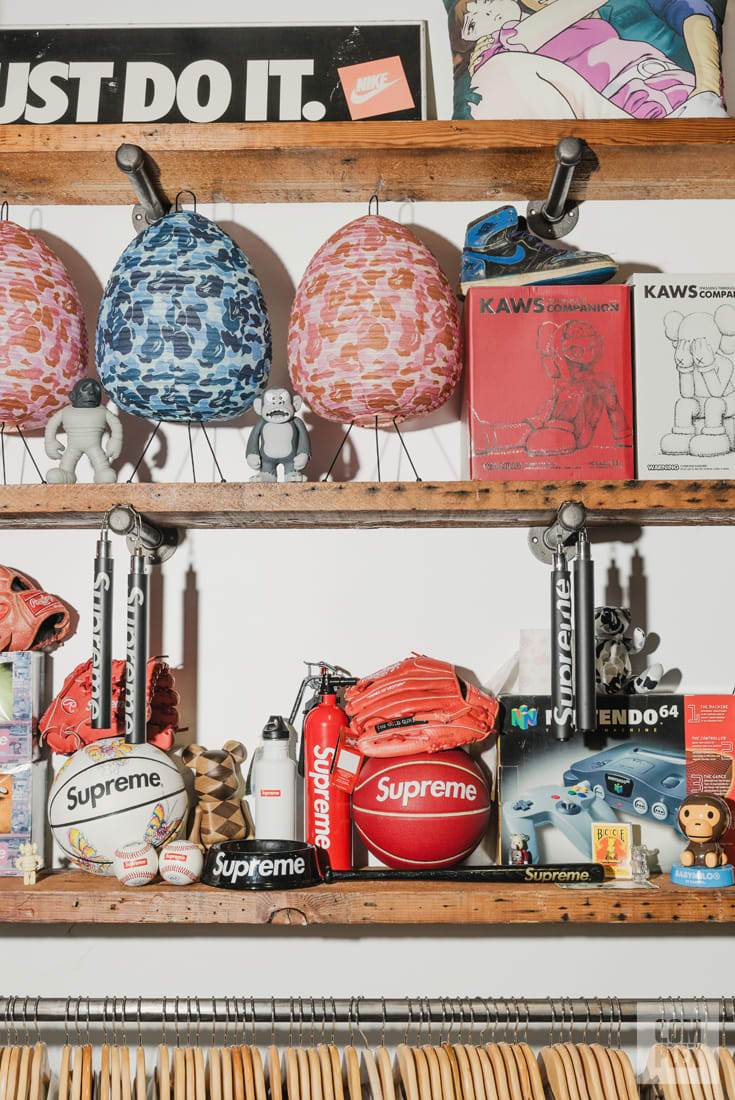 This past January, Round Two hosted pop-up shops in London and Paris during fashion week that they curated with some of their best vintage pieces. Both temporary stores were a success. "The first day in London we had a five-hour line," says Fracher. "It was crazier than the Supreme line." The pop-ups introduced them to a new audience and helped them get their foot in the high-fashion world, which they think is finally starting to accept the vintage and streetwear cultures. "It was cool being around that, and having brand new people really be into our room and what we're doing," says Esposito.
As their brand recognition continues to grow, Round Two aims to expand their reach. In addition to its two L.A. brick and mortars, Round Two now also has an appointment-only store on the block called The Gallery, where they carry their rarest and most expensive pieces, including original "Banned" Air Jordan 1s. This summer, they'll be opening their first New York location, following the successful week-long pop-up shop at vintage boutique Procell they hosted in December 2016.
"We're working towards preserving the culture permanently," Esposito says. "I think Round Two is just going to get bigger and better."