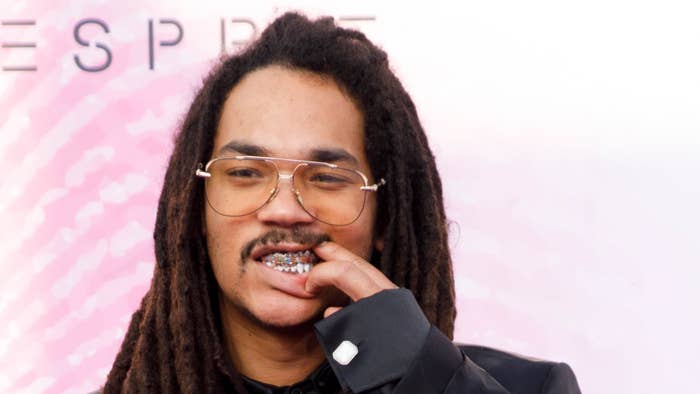 We may not all be able to justify purchasing a two-finger ring statue resembling the love of our lives or cure our sadness by copping some expensive custom pendants. But that doesn't mean that it isn't still enjoyable to see the creative things being cooked up by some of the most renowned jewelers in the world for our favorite celebrities on a weekly basis. And this month was no exception.
ASAP Rocky and Rihanna both flaunted some memorable new pieces in the "D.M.B." music video, Luka Sabbat got Gabby Elan to craft a grill that looks like it belongs in an Italian art museum, and more. Check out more of the biggest celebrity jewelry purchases from May below.
ASAP Rocky's Two-Finger Ring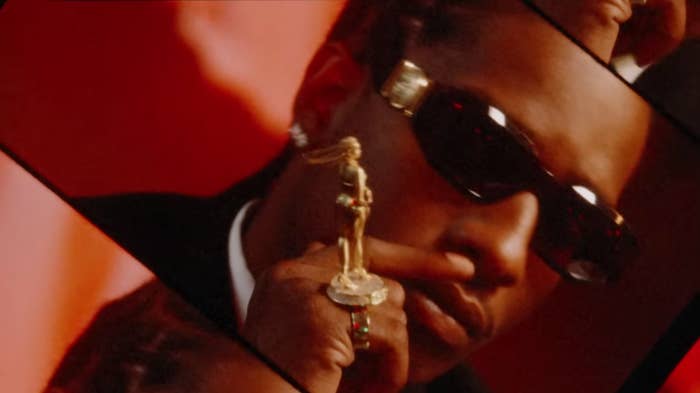 Jeweler: Dolly Cohen
ASAP Rocky wasn't the only one flexing some crazy custom jewelry in the "D.M.B." video. Rihanna also came decked with multiple custom grills made by French jeweler Dolly Cohen. The first was being worn by her during the scenes on the fire escape where Rocky and Rih were covered in fluorescent furs. It featured teardrop-shaped gem spacers in various colors on the top row and a row of diamond spacers for the bottom. As amazing as this set is, the standout is the two-tooth "I DO" grill that she wore during the video's wedding scene in the lobby of a New York City apartment building. Cohen also produced the "Marry Me?" set that Rocky was wearing. It's fitting that Cohen was tapped for such a big visual moment. Both of the artists have been working with her since 2013.
Kendrick Lamar's pgLang Chain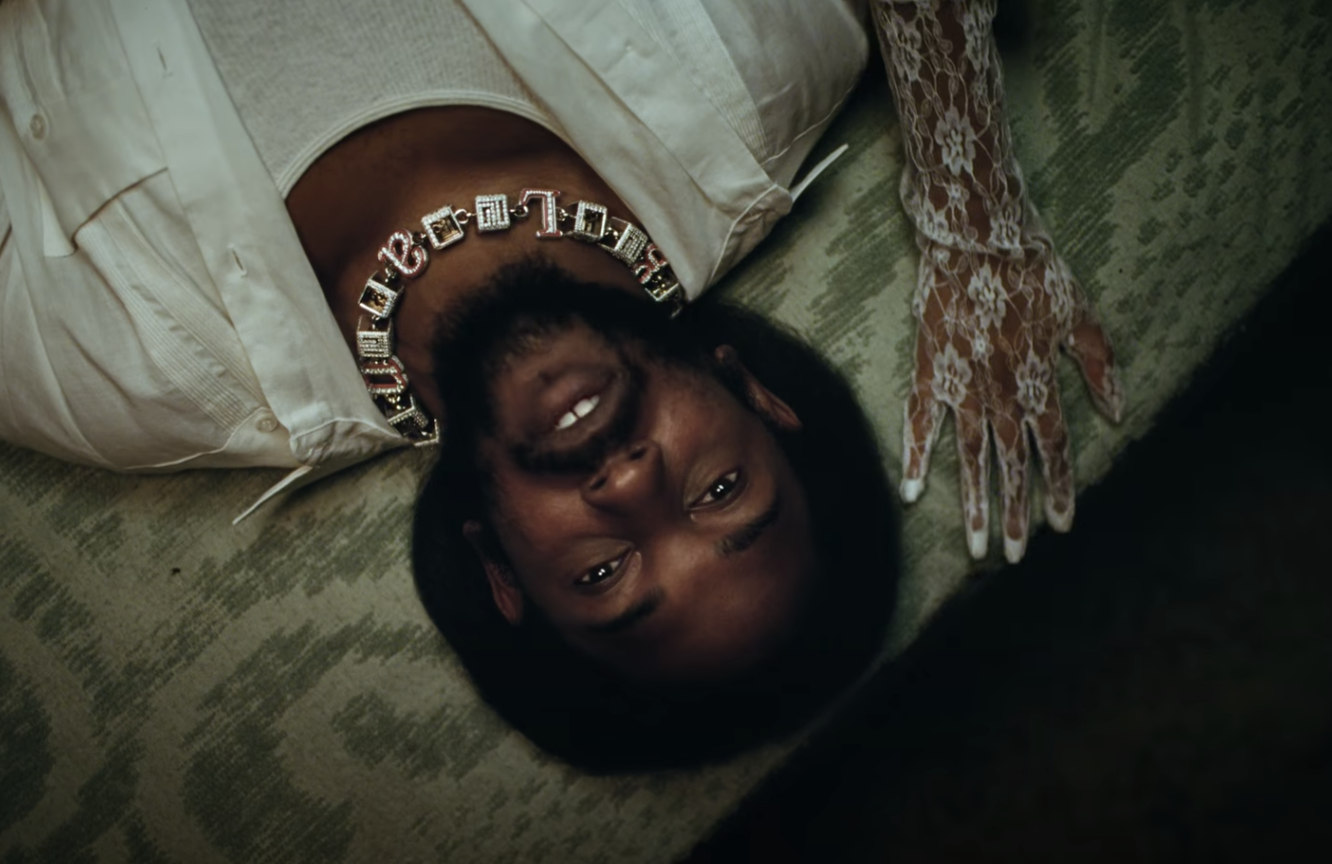 Jeweler: Gabby Elan
Gabby Elan continues to push the boundaries of custom grills. The father-son duo's latest work for Luka Sabbat, the "Holy Grill," may be one of their most impressive creations to date. The top row features a hand-painted recreation of Leonardo da Vinci's The Last Supper, while the bottom row features 492 VVS+ heart and arrow cut diamonds set around two arms extending across the teeth to mimic Michelangelo's The Creation of Adam, which forms a section of the Sistine Chapel ceiling. According to Elan Pinhasov, the 14 karat white gold set took over three months to complete. Sabbat was clearly satisfied with his custom grill. He could be seen showing off his new smile at the Balenciaga Spring 2023 show in New York City and even hit Gabby Elan's IG comments to express his gratitude, writing, "Thank you for making this happen 🖤 vision come to life."
Jeweler: Eliantte and Co.
Megan Thee Stallion seems to really be bolstering up her jewelry collection in recent months. The "Plan B" rapper got another piece commissioned by Eliantte & Co. this past month. The custom chain features a two-tone diamond cross wrapped in vines. The vines and infinite link chain are both covered in pear-shaped diamonds. 
"When I'm upset, I buy jewelry," Meg captioned a recent Instagram post. "Shout out to my jeweler for thee CUSTOM pieces that cheered me up."