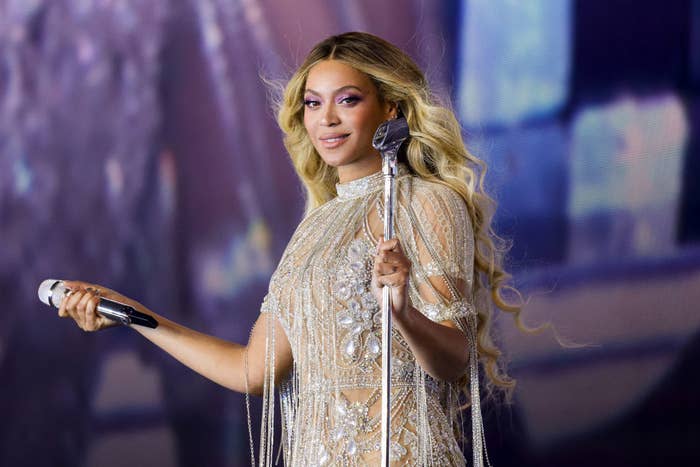 Ahead of her concert in Toronto this weekend, Beyoncé has partnered with Holt Renfrew to transform the third floor of its store on Bloor Street West into a Renaissance Flagship.
The collaboration will feature a 21-piece collection, ranging from $20 to $250, The Hollywood Reporter reports. The store will launch on July 5 and will run until the 11th, two days after Beyoncé's second show in Toronto.
Items in the collection include a sweatshirt that simply says "Renaissance. Beyoncé with Balmain," a tote bag, a chrome cowboy hat, a selection of t-shirts and more, according to Hypebae, which showed a preview of them.
The website adds that the exhibition collection between Beyoncé and Balmain will cost a little more with prices ranging between $200 to $600.
Beyoncé will perform on both July 8 and 9 at the Rogers Centre.