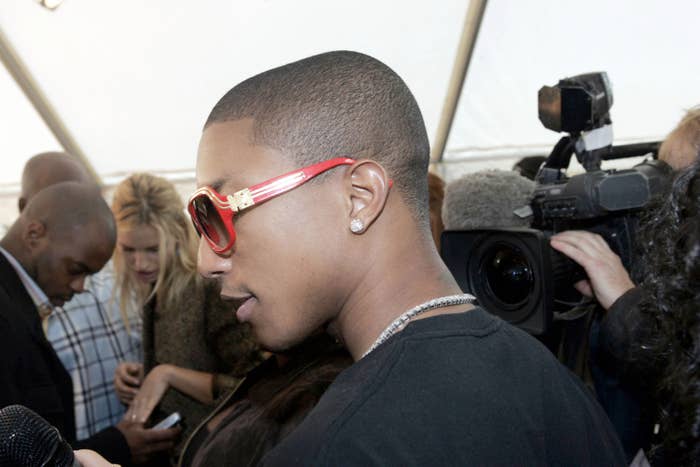 The "1.1 millionare" sunglasses is a clear rendition of Louis Vuitton's original Millionaire sunglasses. For those who don't know, or may not remember, some back story on the iconic frames: In 2004, Pharrell and Nigo collaborated with Marc Jacobs on the sunglasses. They were re-released by Louis Vuitton in 2007 in new colorways. Described as "one part Tony Montana, one part The Notorious B.I.G.," the shades became a phenomenon. Everyone from Rihanna to JAY-Z rocked a pair. Kanye West was famously a fan and was gifted his first pair by his mother, Donda.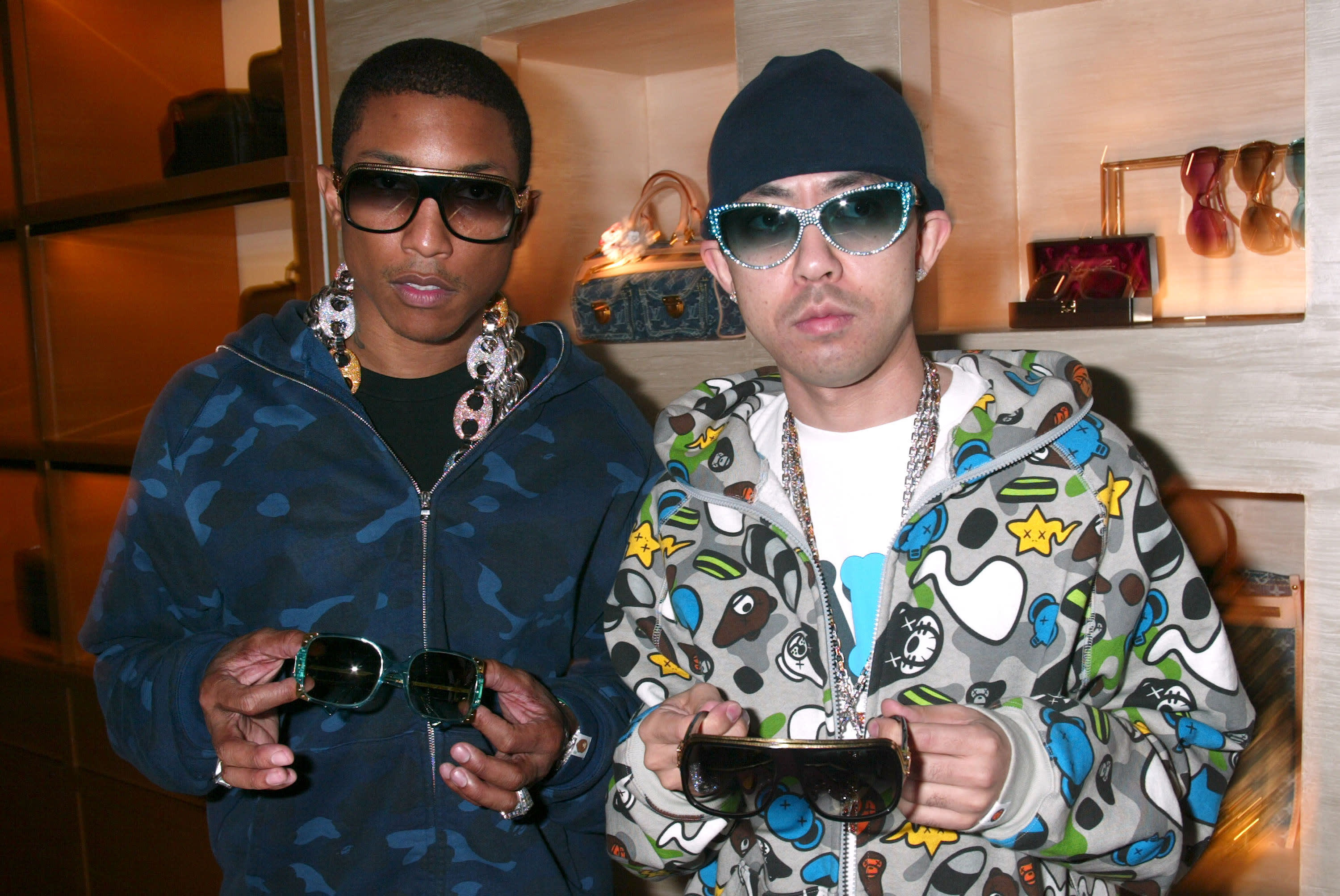 In her 2007 book, Raising Kanye: The Life Lessons from the Mother of a Hip-Hop Superstar, she wrote: 
"One of the hardest things for me now is what to buy Kanye. He's very particular and knows what he wants. Christmas 2005, I was beside myself trying to think of what to buy him. What do you get your kid when he either has everything he wants or could certainly get it? It's not about the money. Kanye always tells me to buy him something small.
Small or not, I wanted it to be special, something he would really like. Just as I was about to give up thinking about it and run into Best Buy to get the old faithful gift card (Kanye's a music and movie junkie so I couldn't go wrong with the gift card), Don C. and I just happened to talk. I was standing in the Louis Vuitton store waiting on my purchase when Don told me that Kanye had been talking about the millionaire sunglasses that Louis made. Hardly anyone had them yet.
'I can get them!' said Donna, the very cool lady who usually helps us when we shop at Louis Vuitton in Beverly Hills. And help me she did. She had them flown in from France and I surprised Kanye that year with those glasses. I almost broke the bank to do it but his reaction when I handed him those millionaire glasses was worth it. I can definitely see Kanye with a sunglasses line. I don't know of anything Kanye is as passionate about as he is his music and visuals, unless it's his clothes."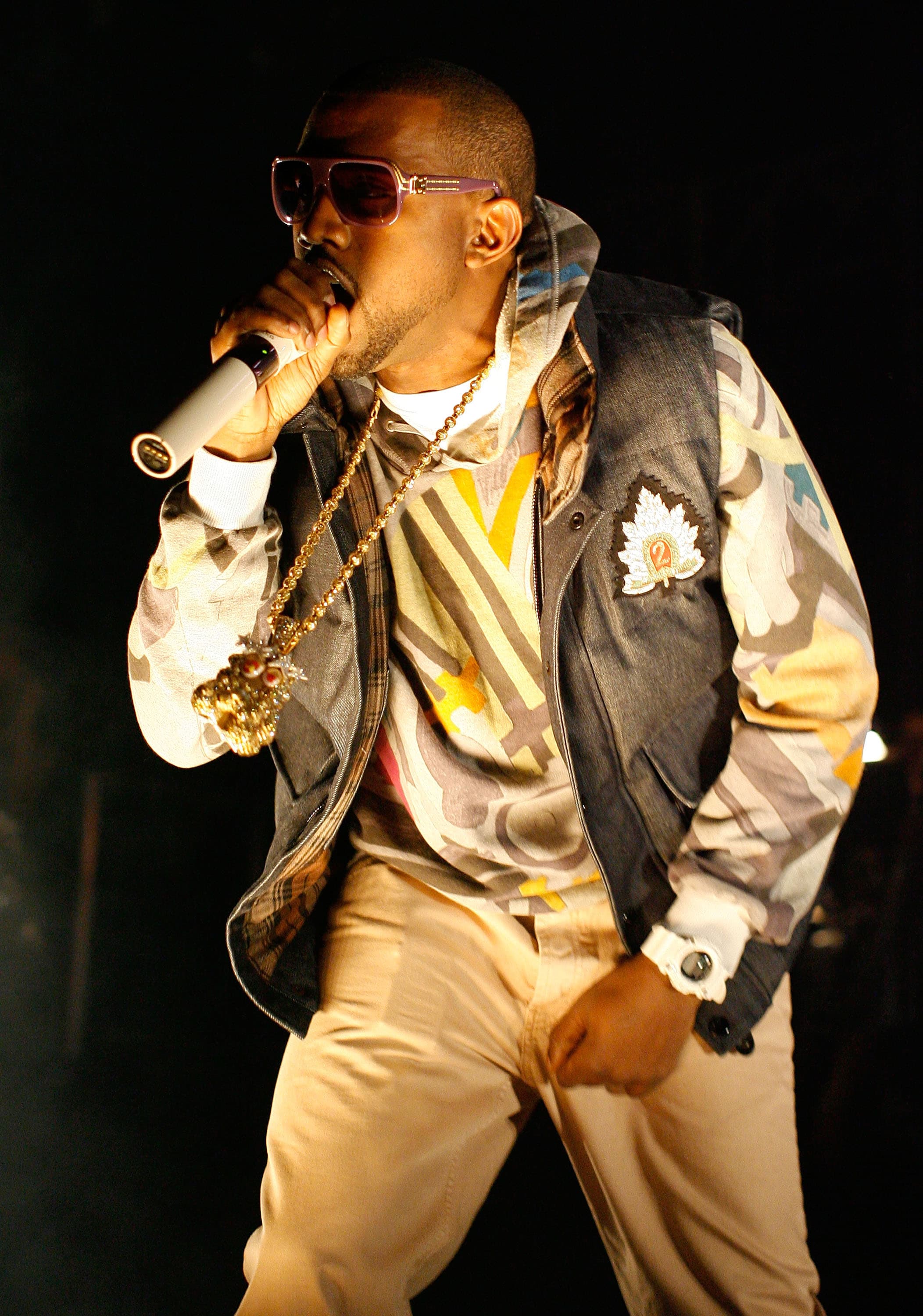 Over the years, the Millionaire has become a staple of hip-hop style. Thanks to the Pharrell co-sign and bright colors, it was also a grail for streetwear enthusiasts at the time, and the first high-end accessory that today's generation of sneakerheads and streetwear kids latched onto. They're so iconic—and rare (only a couple thousand were sold)—that they still fetch up to $6,000 on eBay today.
If this is any indication of what we can expect tomorrow, we can't wait to see what else Abloh has cooked up.