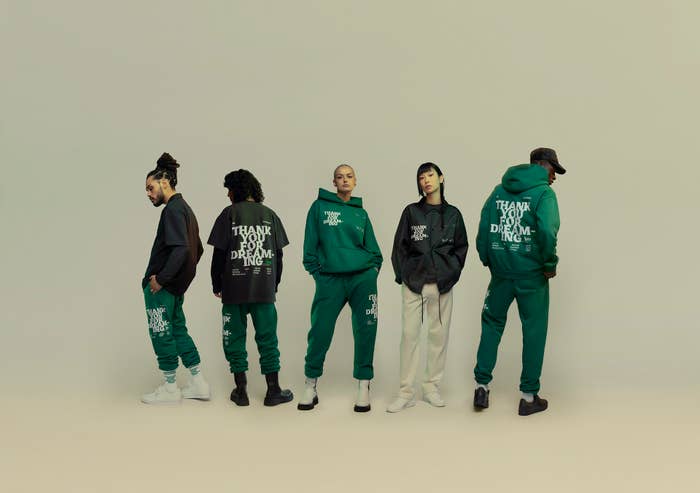 Toronto-based luxury streetwear brand Mr. Saturday and the Ontario Lottery and Gaming Corporation (OLG) have teamed up to release the LOTTO MAX Dream Drop collection. It's the first of its kind for LOTTO MAX, the wildly popular Canadian lottery game, and is realized as 400 hoodies, sweats, and jackets that aren't just Mr. Saturday designs, but can be scanned for one $5 LOTTO MAX ticket a week for a year.
Not only that, but 100 percent of OLG proceeds will go towards BLACK HXOUSE, which is part of The Weeknd, Ahmed Ismail, and La Mar Taylor's arts incubator HXOUSE, empowering the BIPOC community with mentorship, networking, and creativity.
Mr. Saturday's creative director Joey Gollish has had a busy few years. After his debut in Highsnobiety's Not In Paris exhibition, he's showed at New York and Paris Fashion Weeks.
Coming off the back of launching his "Radio On" collection a few weeks ago, we grabbed some time with Gollish to talk about the OLG collaboration, the importance of giving back, and putting Canadian design on the map.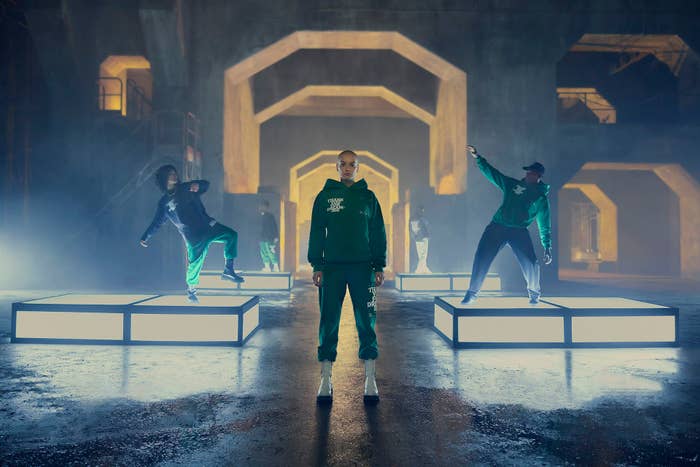 The lottery and fashion are an unexpected collaboration. How's that experience been for you as a designer?
Normally, my team pushes me to do collaborations. For this one, I pushed for it from the beginning. My favourite part of our mainline is our runway, presentations, and putting all of that together. The way the project was brought to me was, "We don't just want a clothing partner, but also want your eye and creative input when making the YouTube spot, commercial, and pop-up." It felt like getting my hands on a larger creative direction role.
Then there's something nostalgic about the lottery. All my work is about historical nightlife and how that affects subculture. Looking at a different thing from that archivist perspective was really interesting. I remember on the first call I said, "If this is my logo here, your logo here, let's sell some hoodies, I'm out. But if you want to actually do something, I'm open to it." It was nice to hear that OLG wanted this project to be a real creative collaboration.
The pieces themselves. What was the inspiration and design process?
I wanted to marry our two worlds. The whole 'Thank You for Dreaming' thing is about lottery tickets but also the bags from convenience stores that say thank you a bunch of times. It felt like an extension of that.
LOTTO MAX as a brand is about dreaming so I wanted to take that, and something that felt corporate, and change the way people could perceive it. Specifically, [visually] breaking up the word dreaming is something they wouldn't normally do.
It's in part making the dreaming part bigger and drawing attention to it, but also breaking up the format of how such a professional, corporate brand lays itself out and then putting that within our world.
Where it says Mr. Saturday with the crop marks, that's what we call a frame and it's a big part of our brand now.
As somebody who jumps between different references, I've been working on a visual identity for a while. This is one of the first uses of it where I can show it's all part of the Mr. Saturday world even though I'm going from disco to punk to retrofuturism and then the lottery. If you see something within the framing of Mr. Saturday, you know it's a topic we're researching.
"As somebody who jumps between different references, I've been working on a visual identity for a while. This is one of the first uses of it where I can show it's all part of the Mr. Saturday world even though I'm going from disco to punk to retrofuturism and then the lottery."
It's almost like the project has helped you realize who you are as a brand.
That was the interesting part for me. How do I do something that's so far removed from fashion but still within our world? My design language is quite literal so I literally put it within our world with the framing.
Your work's always had a close relationship to music. Was there a soundtrack you had on repeat while designing this?
I pushed hard to license the song "Dream a Little Dream of Me" by The Mamas & The Papas for the commercial spot. It's eerie but also warming. The whole vibe for this thing, aesthetic-wise, is Kubrickian. A lot of my set design is like that and I was picturing that scene in The Shining where Jack Nicholson walks into the bar, the big party's happening, and then the bartenders get a drink. I wanted someone to walk into a convenience store like that.
That song, "Dream a Little Dream of Me," was what we wanted to use but we didn't have the budget to secure the rights. Using that song as an inspiration, we worked with Dean Vision and Moel to create something very special that lived within that same world.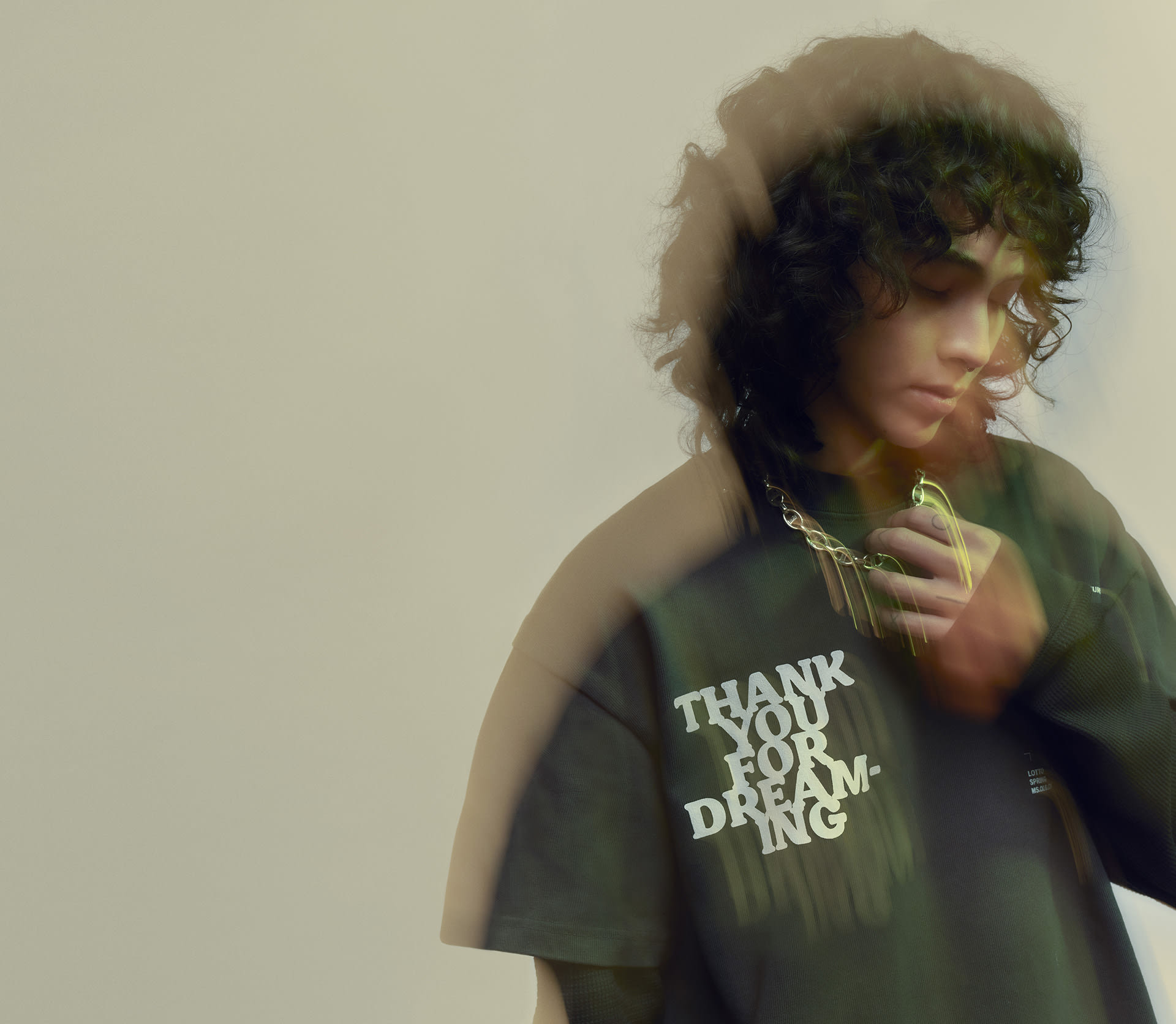 It's awesome that the proceeds are going towards BLACK HXOUSE. Why do you feel initiatives like this are so important?
For me, giving back is so important because of where I've come from. I was so outside of the arts scene and it took me a long time to find my way. Without HXOUSE I would not be anywhere near where I am. The mentorship there, the people I met and connections have been instrumental.
Any time I can give back I think of two things. One, with the philosophy that if we can take care of our own corner of the world we'll be OK. So something local. Two, where can we have the most impact within that? With BLXACK HOUSE, I called La Mar and said, "I have this opportunity with OLG to give back."
BLACK HOUSE is an amazing program. Everything it does is, in my opinion, like a creative MBA. It's a crash course that really equips you with all the knowledge to move forward and a network to come back to.
"I was so outside of the arts scene and it took me a long time to find my way. Without HXOUSE I would not be anywhere near where I am."
You've had quite the ride since your debut a few years ago. What's been the most surprising thing about your rise in the fashion world?
Two moments stick out. The first is the Artist Relief Capsule. We never sold so much so quickly. We dropped it at midnight. Our original goal was to raise 20k and we did that by the time I'd woken up. That was early in the pandemic and a moment when people were saying fashion was meaningless, but I'd used it as a mechanism to do some good.
The second was recently releasing our Fall/Winter "Radio On" runway show. We put the show out and the response from press, buyers and even new buyers has been the strongest we've gotten. It was a nice moment that, even though we didn't release on calendar and had to do our own thing, we've built up enough of a name that people are down to listen no matter what.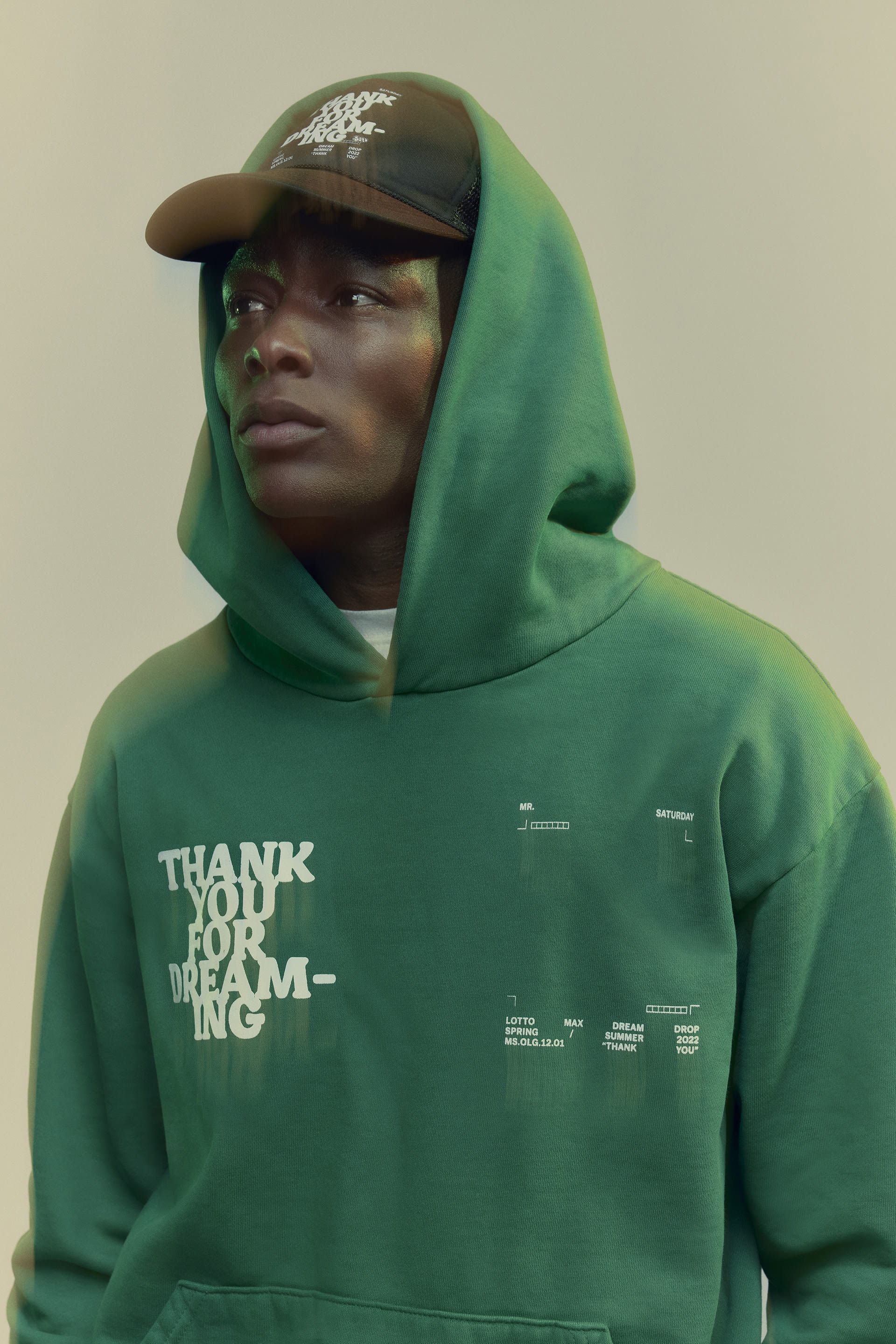 How does it feel to be representing the creativity of both Canada and Toronto on the world stage?
I'm excited about it. I feel Canada hasn't got enough love for its design work. I'm no stranger to the fact of when I started my career and how people started viewing Toronto and creativity in general. There are some other amazing designers making a great mark, like Spencer Badu. We have such an opportunity to represent Toronto and Canada creatively on a world scale.
How's it been coming up as part of the HXOUSE program and being surrounded by the creativity of people like The Weeknd and La Mar Taylor?
One of the things I'm forever grateful for is being around HXOUSE when it was starting and being mentored by such amazing people. Right now, they're part way through their second cohort. We were part of the first and the idea is for the previous cohort to help mentor the next. That program doesn't exist anywhere else and we're fortunate to have it in Toronto. What we're seeing from them and what they're planning for the next 12 months is crazy.
The LOTTO MAX Dream Drop is all about dreaming. With that in mind, what's next for you? Is there anything you're currently dreaming after?
The pop-up for this is the first we've done in public since the pandemic so I'm really excited about that. We turned a shipping container into a vault, which was cool to work on. But dreamwise, I've set the date for my Paris runway show in June. My dream is for that to happen in person, and feel like life is coming back.
You can purchase the collection from March 28 at the LOTTO MAX Dream Drop website or the pop-up shop at 146 Ossington Ave, Toronto from March 25-27, 2022. You'll have to be 18 or older and living in Ontario.