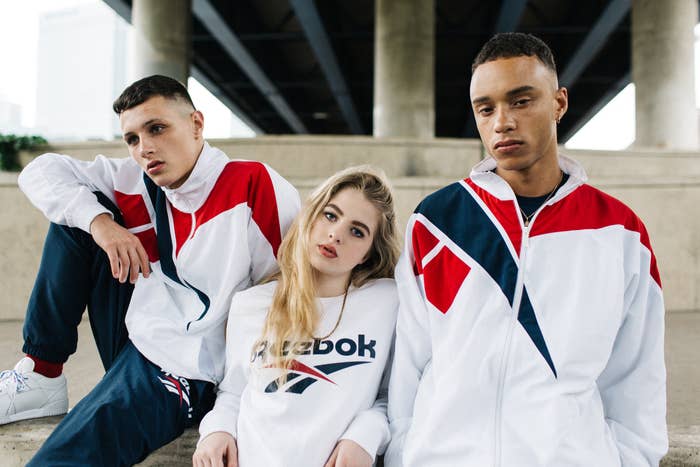 Back in the '90s, the Reebok Vector was undoubtedly one of the most iconic sportswear logos out there. The logo was worn with pride by everyone from professional footballers to ravers. In honour of this legacy, Reebok Classic are giving it a rework and dropping a new '90s inspired Vector collection of sportswear staples in the signature red, white and blue colours.
Back when it was first released, the Vector was intended for Ryan Giggs and other '90s footballing legends. Quickly, though, the logo and the oversized sportswear apparel that went with it spread beyond football and through different subcultures, playing a part in both rave and hip-hop movements at that time. The new Vector collection takes inspiration from this '90s heritage, with classic silhouettes that reference the oversized sportswear aesthetic that made it so iconic the first time around, and builds on it for a new generation with hoodies, tees and sweats that clearly pay homage to the collection's reputation. For the release of the reworked Vector range, Reebok have recruited Anais Gallagher and musician/Game of Thrones actor Raleigh Ritchie to front a campaign based on '90s streetwear culture references. 
You can have a look at the rest of the collection below, and get your hands on it from Reebok Classic retailers, including Size?, Urban Outfitters, asos and www.Reebok.co.uk.