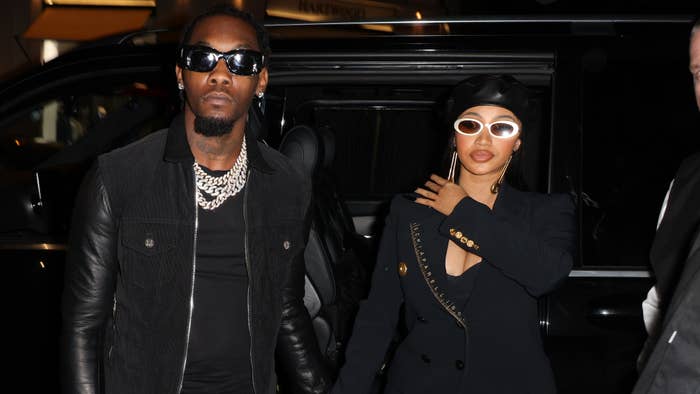 The Migos rapper gave his wife her final present during dinner Monday night, with him showing her that the watch retails for $375,000. She called his gift-giving "too much" on his Instagram Story, in which he told her he "saved the last for the best."
Cardi was clearly thrilled with the gift, telling him that the gift was "amazing." She also said that Offset wants her to "get more into watches."
In addition to the Chanel purses—which he sent her on a scavenger hunt to locate—and watch, Offset also filled their home with roses, including heart-shaped rose arches and a pool full of rose petals.
The couple recently gave each other matching tattoos to celebrate their wedding date of Sept. 20, 2017. TMZ reports that we'll get a glimpse of their tattoo session on the next episode of Cardi's Facebook Messenger series Cardi Tries, in which they ink each other with the help of celebrity tattoo artist Nikko Hurtado.
The couple recently welcomed their second child together, a baby boy who is now five months old. They have yet to reveal his name. Their first child together, Kulture, is three-years-old.