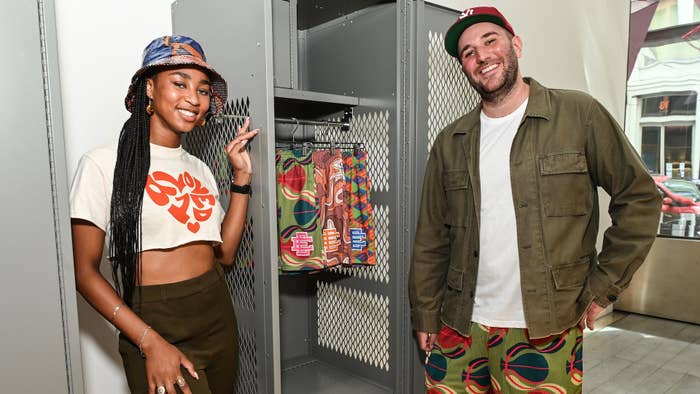 Eric Emanuel is doing his part to assist the next generation of talent.
In collaboration with the Fashion Scholarship Fund, Emanuel has launched a limited edition capsule of eye-catching athletic shorts co-designed by three FSF scholars: Jordan Bigelow, Rasheed Peters, and Mia Campolo. Each designer submitted a unique and bold print as part of the 2021 FSF x Eric Emanuel Design Challenge. Emanuel hand-selected the three winning graphics, which ultimately comprised the EE x FSF shorts capsule.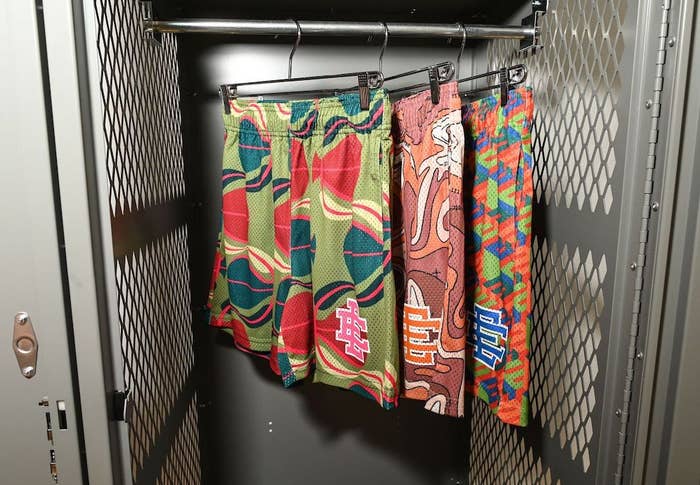 Proceeds from the sales of the garments, which reportedly sold out in minutes, will benefit the FSF—a nonprofit that prepares students for careers in the fashion industry.
"I am humbled and excited by the opportunity to aid the next generation of fashion talent," Emanuel said in a press release. "Education is important to me – especially because my mother is a teacher – so if I can use my platform to support young talent while they pursue a degree, that means the world to me. I love what the FSF is doing, and I was incredibly impressed by and grateful for the turn-out of talented scholars who applied for our challenge. The three winners – Jordan, Rasheed and Mia – designed three amazing prints that stood out to me immediately. It was an honor to bring their visions to life for my EE community."
As part of his partnership with FSF, Emanuel has donated $100,000 to the organization. That money will fund 10 scholarships for the FSF class of 2022, and will provide a $5,000 creative stipend to the three winners of the FSF x Eric Emanuel Design Challenge.
"Through this experience, I proved to myself that I can do anything I put my mind to, and I am so thankful to Eric Emanuel and FSF for the opportunity," said Bigelow, FSF Class of 2021. "The process of working with Eric has been life changing. During the journey, I learned that sometimes the details I am the most worried about are the same details that set me apart. Additionally, I admire the fact that Eric works with local suppliers to make his vision happen. That's something I want to take with me into my own design and business endeavors."
You can check out the EE x FSF capsule below.