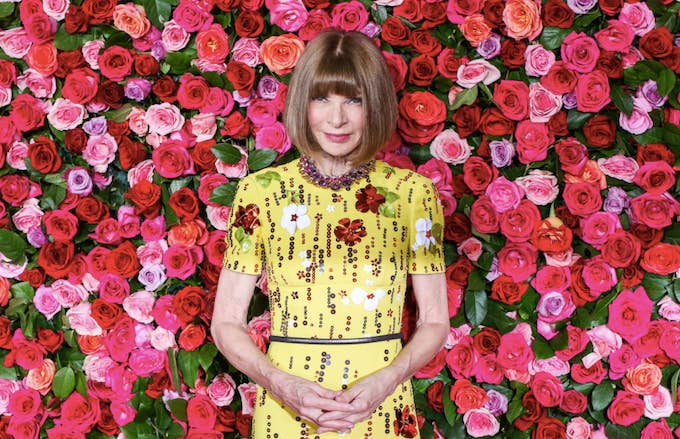 Vogue's 2018 September issue is expected to be one for the books. Not only is Beyoncé reportedly gracing the cover, she will also have complete editorial control over her cover shoot and feature. This, of course, would be a major win for the culture; however, it's fairly surprising that Vogue's formidable editor-in-chief would relinquish control over the magazine's content—especially for one of the most important issues of the year. Which is why many people are asking: Is this unprecedented move signaling a big change for the publication?
Shortly after Bey's Vogue takeover was reported, rumors began circulating that the September issue would be Ann Wintour's swan song. The 68-year-old has helmed the revered fashion magazine for three decades and has since become one of the most powerful figures in publishing and entertainment. Her departure from Vogue would, no doubt, cause a stir within the industry—so much so that a standard press announcing her exit wouldn't suffice. The magazine would need to do something huge … like hand over editorial control to one of the biggest celebrities in history.
Sources told the Huffington Post that Bey's forthcoming Vogue cover "is also likely to be Wintour's last September issue"; however, the magazine's publisher insists these claims are false.
On Tuesday, Condé Nast CEO Bob Sauerberg refuted the rumors that Wintour was on her way out.
So there you have it. Despite the ongoing whispers, Wintour will remain at the magazine "indefinitely."
The Vogue September issue will hit stands in the upcoming weeks. Beyoncé reportedly tapped 23-year-old Tyler Mitchell to shoot her feature, making him the first black photographer to do a Vogue cover in the magazine's 126-year history.