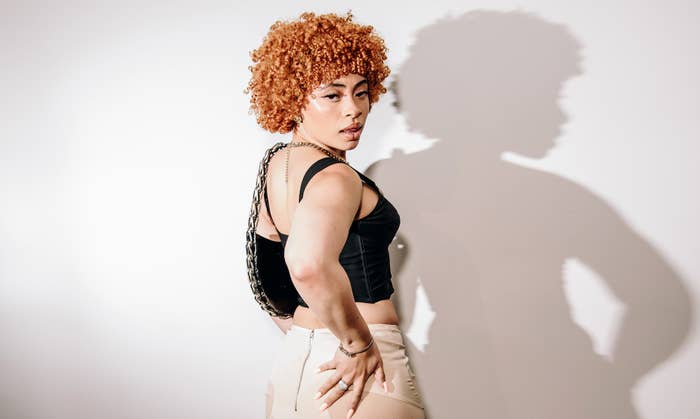 Ice Spice runs on Dunkin'.
Fresh off teasing a forthcoming collaboration with Dunkin' Donuts, the rising rap star hopped on social media Tuesday to show off a jaw-dropping chain gifted to her by the coffee and donut company.
The piece, which features "over 80 carats of all-white VVS diamonds," was crafted by renowned jeweler Elliot Eliantte, who displayed the accessory in his own Instagram post, which you can check out below,
"The necklace is a tribute to her unwavering love for her fans and an ode to her authentic connection with Dunkin' and her latest collaboration with the brand," Dunkin' told Billboard in a statement.
The news arrives two days after Ice Spice took to Twitter to tease the collab, posting a photo of a Dunkin' donut hole alongside her signature "Princess" necklace. The caption read, "Putting the Ice in pumpkin spice." She's also been jokingly encouraging her followers to apply for the fast food chain.
The Ice Spice MUNCHKINS Drink launches at Dunkin' nationwide on Wednesday, Sept. 13. The collab will pair the food chain's iconic frozen coffee with its Pumpkin Munchkins Donut Hole Treats. The latte will also feature "extra Caramel drizzle, whipped cream, and more Caramel drizzle."