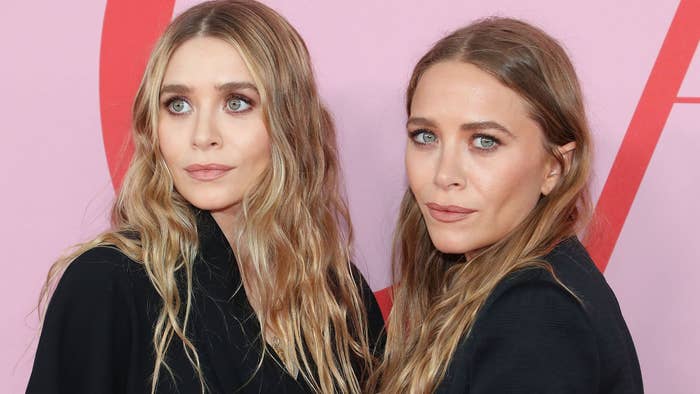 Mary-Kate and Ashley Olsen's The Row fashion line is diving into kid's clothing, but that doesn't make things inexpensive. 
The Row kids' clothing line, which just launched, features a crewneck sweater, a belted cardigan, lounge pants, a warm beanie hat, and a pair of velvet shoes, all available in toddler or kid sizes. The genderless designs come in burnt orange, fuchsia, forest green, grey, blue, and black, but the quality pieces are made from cashmere and velvet, which mean money.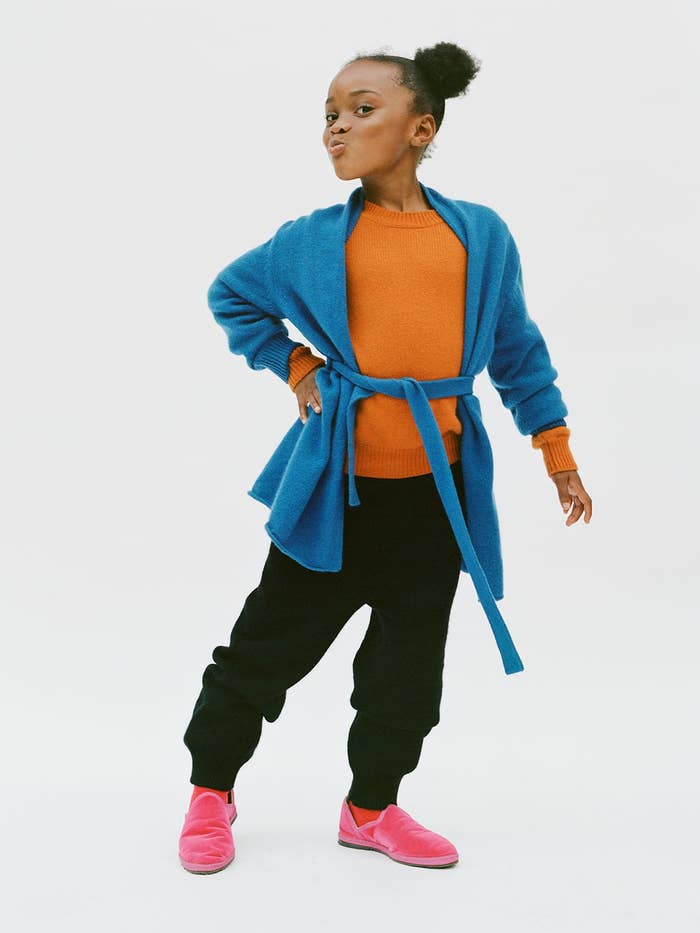 "The items have to have a sense of practicality, ease, and comfort," Mary-Kate shared with W Magazine. "We think of this for our main collections, but it's even more important for kids. Over the past 10 years, we've personalized cashmere onesies and blanket sets for our clients and friends who have had kids. We wanted to explore that in a bigger way."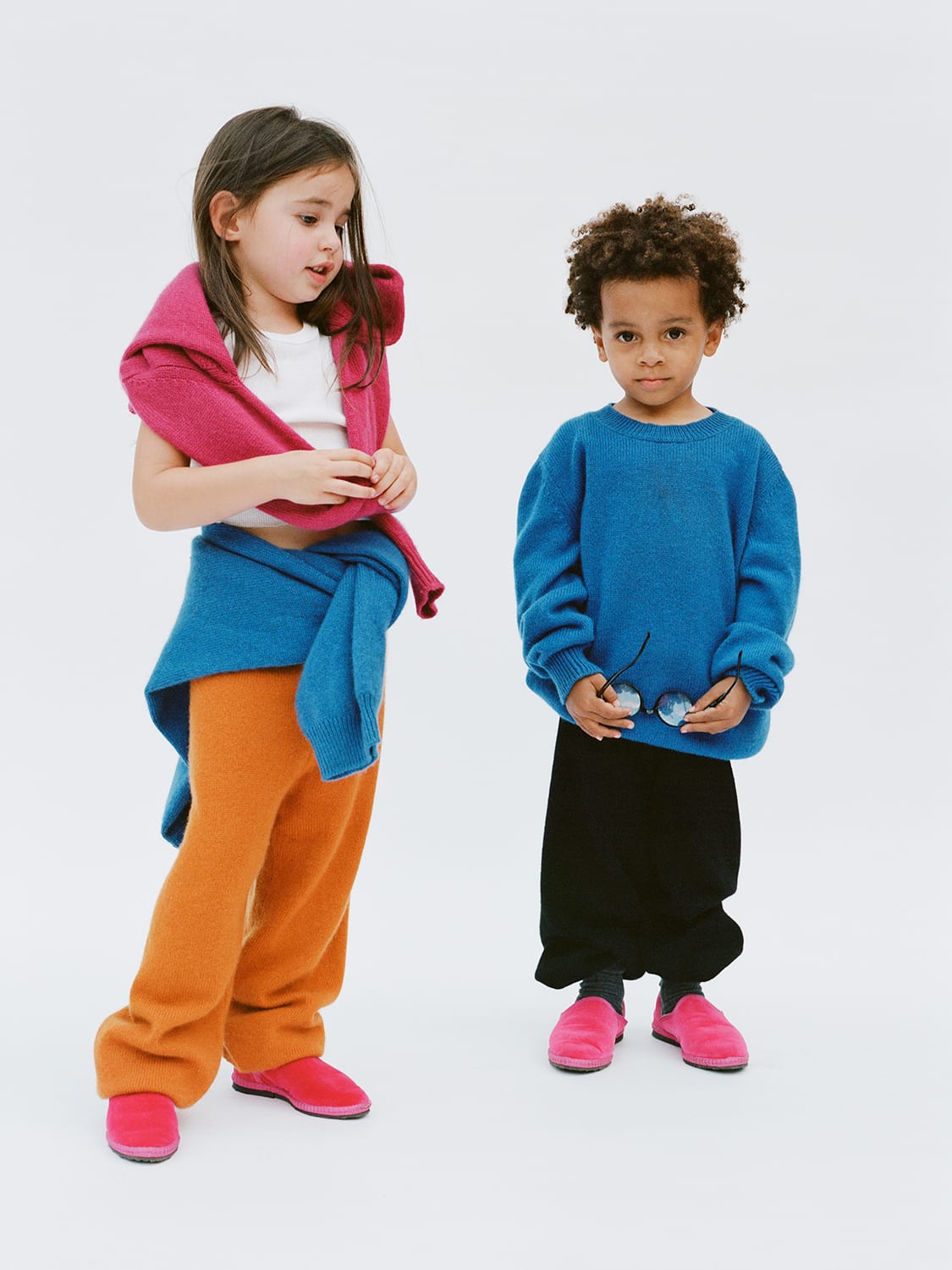 In terms of pricing of the kid's clothes, the line's Burnt Orange Dewey Crewneck in cashmere, which is available in sizes 2Y to 10Y, runs for a price tag of $520. More expensive items, like the Fuchsia Huey Cardigan in cashmere, sell for a hefty $650 on The Row's website. And on the cheaper end, the line is asking $290 for a beanie.
You can check out the colorful collection here, as temperatures begin to drop in time for the fall.