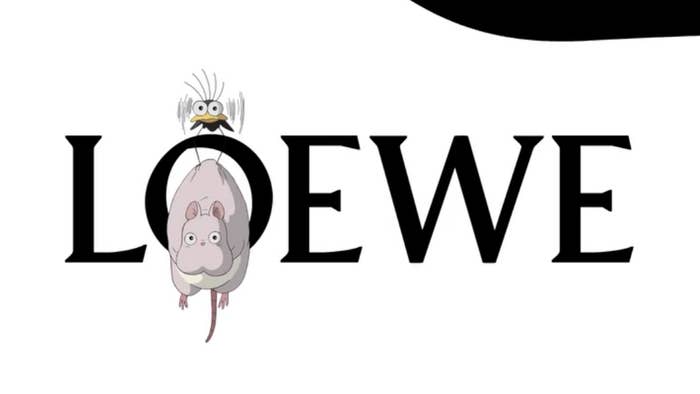 Fans of Spirited Away have something to look forward to start the year. 
The 2001 Hayao Miyazaki film is being transformed into something special for LOEWE, which is set to drop a limited edition collection inspired by the Studio Ghibli film on Jan. 7, with fans able to sign up for early access by the end of Monday. 
Not much has been revealed about the collection by the company—minus some up-close teaser shots of character faces like those of Chihiro, No-Face, and Yubaba—but fans are still excited, especially following the company's previous Studio Ghibli collection focused on My Neighbor Totoro, which featured accessories, bags, t-shirts, hoodies, and more. Creative director Jonathan Anderson called that collection one that came as many were looking for "heartwarming feelings" of their childhood, and the latest should be no different. 
Along with the teasers shared to LOEWE's Instagram, Anderson himself posted a variety of images on his own account, which appears to show blankets and some pretty colorful character-centered bags.
Some images also show all-over print T-shirts featuring scenes from the popular film, as well as cozy-looking slides.
Those who wish to sign up for early access by the end of the day will have a chance to scoop products on Thursday before the general public gets to make their selections on Friday.
Products are expected to run from a starting price of $380, according to Highsnobiety.