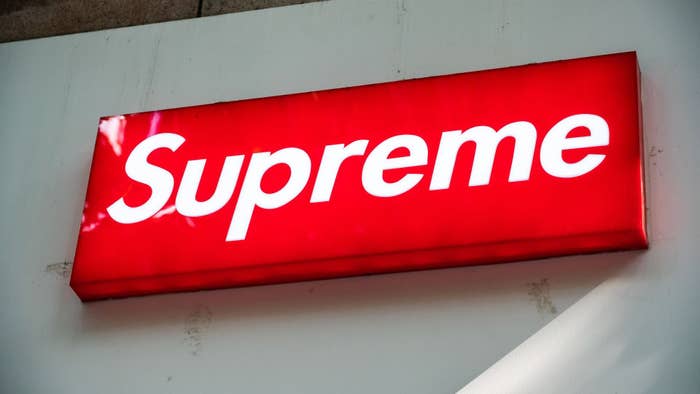 A father and son who "hijacked every facet" of Supreme and "plagiarized it," according to a judge, have been ordered by a London court to serve eight and three years, and have been fined over $10 million. 
Michele Di Pierro, 53, has been hit with eight years while his son Marcello Di Pierro, 24, got three years after the New York-based company said the two pretended to be the brand's owners. Michele's International Brand Firm Ltd. was also charged £7.5 million ($10.4 million).
"Like ticks, they jumped from one company to another and one jurisdiction to another," said Judge Martin Beddoe, as a jury found them guilty on two fraud counts.
The pair opened stores in Europe and China to sell "legal fakes" of Supreme products, while they had "Supreme" trademark registrations in San Marino, Italy, Indonesia, Singapore, and Spain. The two weren't present in court and have been hit with arrest warrants. 
Beddoe said the pair's business model and attempt at mimicking Supreme was "brazen," "offensive" and riddled with "dishonesty."
Michele later reportedly called the situation "a very grave and unjustified assault" centered around "absurd, unfounded, and slanderous allegations of counterfeiting registered trademarks," according to the Fashion Law.