Brain Dead Calls on Its Previous Collaborators to Support Black and LGBTQ Causes
The L.A.-based creative collective also announced it has racked in half a million dollars in sales since releasing its charity tee with Dev Hynes.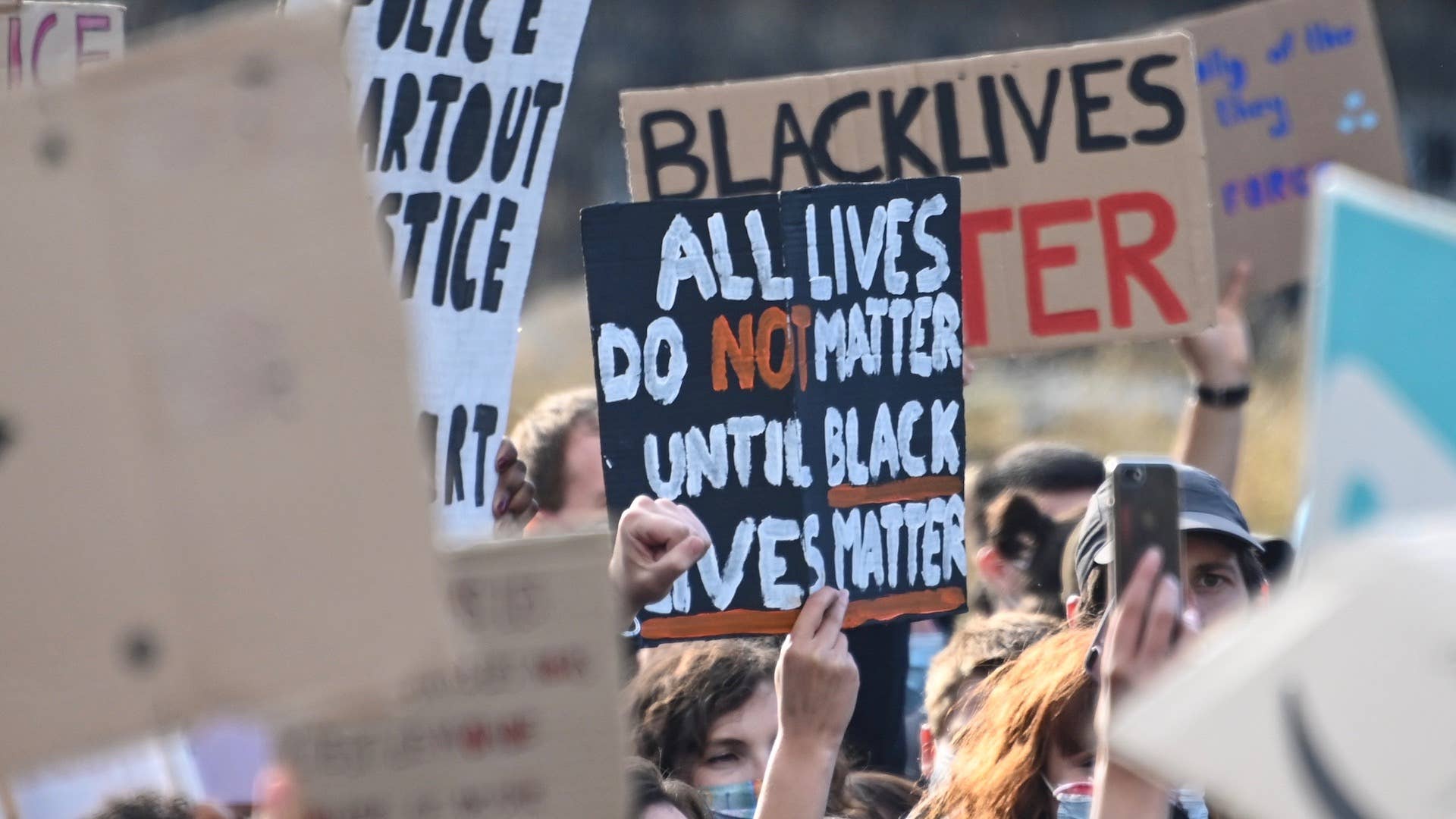 Getty
Image via Getty/Denis Charlet/AFP
Brain Dead is looking to use its connections for a good cause. 
The Los Angeles-based creative collective has called on its previous collaborators to show their support for black and LGBTQ organizations. Brain Dead made the request in a recent Instagram post, tagging big-name brands like The North Face, Converse, and Carhartt WIP.
"If you talk with us, walk with us ... we have collaborated with so many amazing brands since the day we started," Brain Dead wrote. "We are now asking these brands to team up with us in creating new ways to help out the cause at hand. We ask @thenorthface @carharttwip @converse @reebokclassics to match our donation or work on a project with or without us to raise money or awareness for this cause. I reach out to these brands because we back them and we know they do amazing things! Lets stop strategizing and just activate the fucking voltron! Let's go!"
Several days after the tee dropped, Brain Dead announced it had made a total of $500,000 in sales; however, the brand clarified in the comments section that not all the sales came from the "We Are One" design.
"... To be transparent it's also the masks that we are donating to bail fund. And some of was people buying our normal product (but very little)," the brand wrote. "We are also just subtracting the cost and we are donating the production cost too!"
It's unclear how much of the total sales came from the "We Are One" T-shirt.
Brain Dead, Freshjive, Fear of God, Online Ceramics, and Chinatown Market are just some of the many brands that have used their resources help support black communities and causes. Each of those companies have dropped charity tees in wake of the nationwide protests spurred by the death of George Floyd.